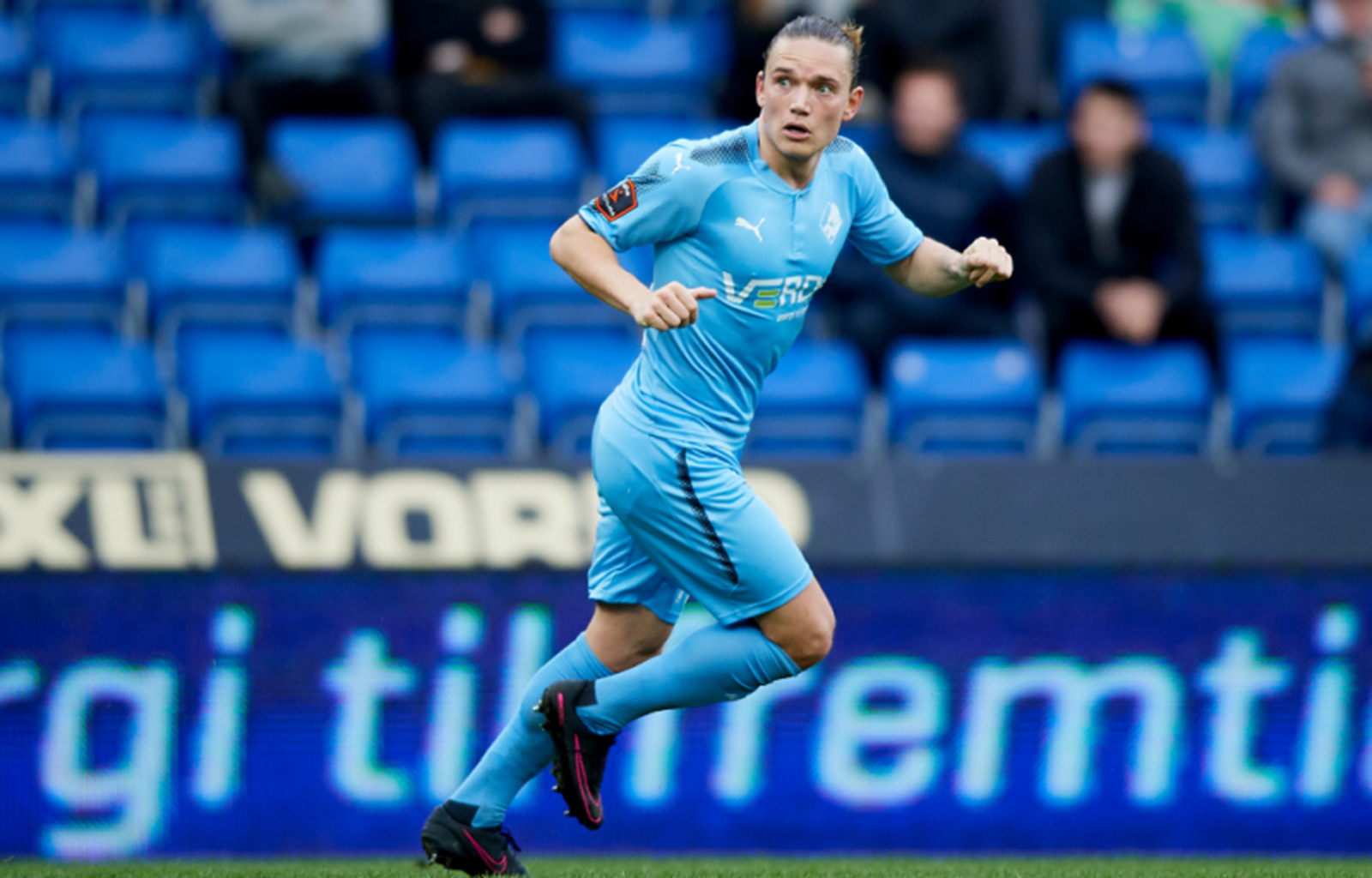 {0} min. reading time
Jannik Skov Hansen says talking with teammates helped him get out of cycle of depression
Danish player told colleagues of suicidal thoughts during a Christmas party in 2015
Skov Hansen says mental balance coach helped him to look past football for first time
A few weeks before Christmas in 2015, the players and staff of a first-division football club in Denmark gathered for a festive party. The atmosphere at HB Koge was cheerful; the team was in seventh place after winning its last three matches.
After drinking a couple of beers during the meal, Jannik Skov Hansen, a 22-year-old winger who had joined from FC Brondby and represented the national team in several youth categories, stood up and asked for the chatter to stop. The beer and warm ambience had made him lose his inhibitions.
 "Guys I have something I want to tell you," Skov Hansen said.
Hansen had sustained a shoulder injury and had not played recently. But, he told his teammates, his suffering was not only physical but mental. Each time he left the training ground and drove home he would pass the same road sign that triggered suicidal thoughts.
He had been in a dark place for months, but now he was feeling better because he felt there was a strong support network around him, he told his friends. His teammates cheered his bravery. Some, even the ones with a tough exterior, were crying.
"We need clubs to accept they have human beings on their teams, not just machines"
"When I look back, actually this was one of the best moments of my career," Skov Hansen says, six years later. "My teammates have not experienced something like this: someone being honest and vulnerable is not something you see in football."
He felt relief to share his feelings. "The problem is a lot bigger before it's out," he said "When you put it out there, it's not so dangerous."
He first spoke publicly about his suicidal thoughts in an interview published by a Danish newspaper BT in 2018. Now aged 28 and keen to share his experiences to help others, and help create a more supportive atmosphere in professional football.
"We need clubs to accept they have human beings on their teams, not just machines," Skov Hansen says. (The team's then coach Henrik Pedersen was supportive to his personal situation, however one director was not.)
Since he was a young boy, football had been Skov Hansen's life and he had risen up through the ranks, representing Denmark's Under-15, Under-17 and then Under-19 teams. "Football was my identity," he said.
"I never thought I could choose whether to be a footballer or not," he said. "When I was injured my identity was stolen -- I became fitness bike Jannik."
He felt low, unable to concentrate, and looked for ways to escape.
 "When you are injured and feeling bad you eat bad, you sleep bad, you drink too much," Skov Hansen said. "It is a circle and somebody needs to stop the circle, and to help you lift your head and see what you are doing."
For him a circuit-breaker moment occurred in a session with Stefan Schmidt, who was working with HB Koge players on mental balance. In the months leading up to his speech to his teammates, Schmidt, then aged 39, had got the younger winger talking and thinking differently. Schmidt himself had gone through a period of depression as a player and understood what he was feeling.
"One day, he asked me: do you want to play football?" Skov Hansen said. "It was a simple question but it helped me reset. After that I began to look after myself."
Despite not being a trained psychologist, Schmidt helped him see past his narrow focus on football and, in Skov Hansen's words, rewire his brain.
"It was a very long process and it's still going," he said. "The thoughts and emotions will be there in the future. Some day when something bad happens the links to the past will be there. But I know deep inside I won't go through with it."
Skov Hansen, who today plays for third-division FC Roskilde, has faced successes and difficulties during the course of his career but he looks back with pride at that moment of empathy with his teammates and colleagues just before Christmas in 2015.
Opening up about your feelings is a sign of strength, not weakness: it empowers you, Skov Hansen said.
"There were cheers, hugs from my teammates that day," Skov Hansen said. "After I did it, my teammates respected me. It's just there. You don't have to be afraid about talking about it."