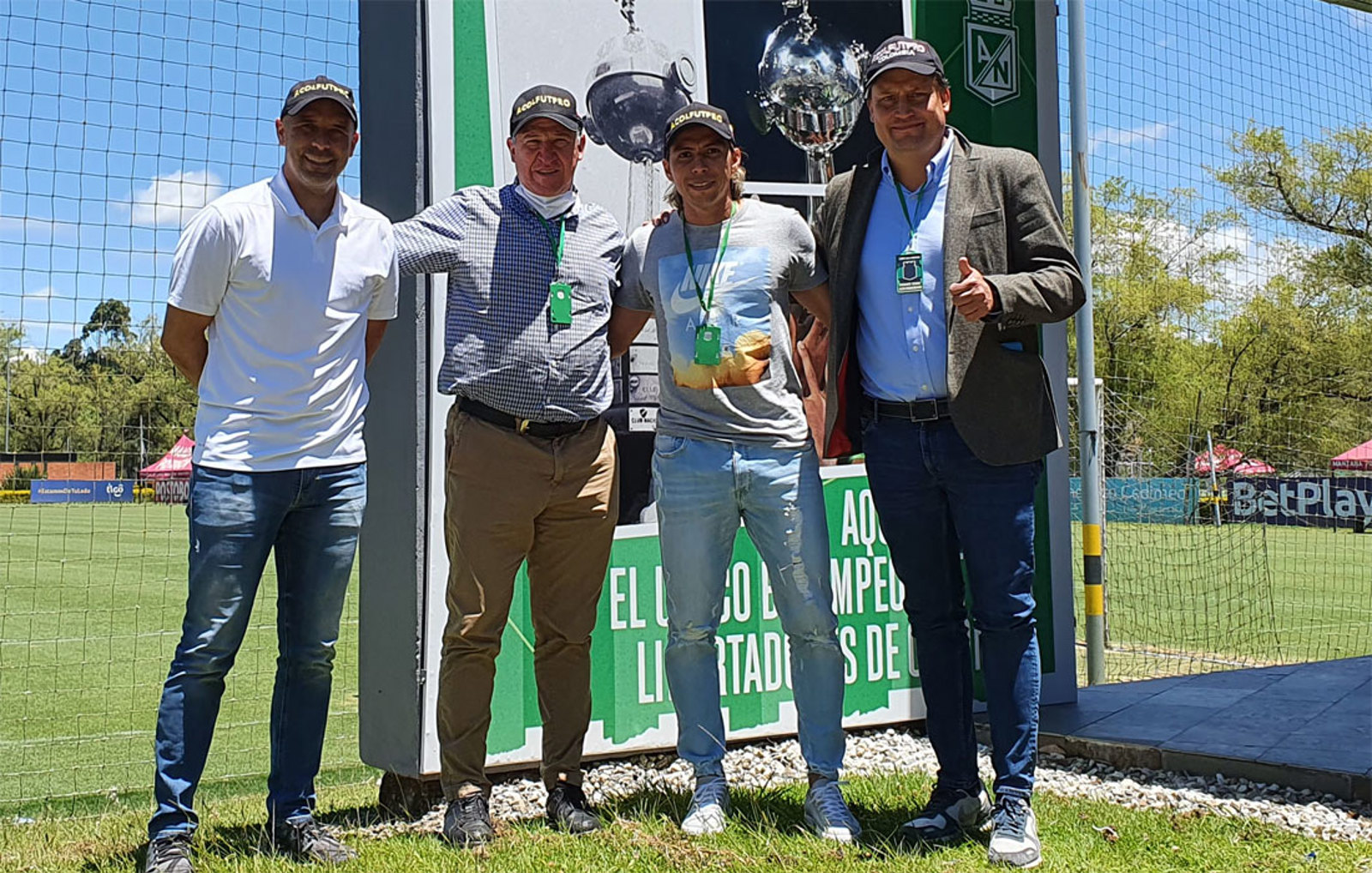 As our name says, FIFPRO is a federation of player unions. Currently, 66 organisations are associated within FIFPRO to support professional footballers worldwide.

Today we highlight the Colombian Association of Professional Footballers Acolfutpro, which was recently visited by a delegation of FIFPRO.
History
Supported by players from the Colombian national team, such as Iván Córdoba, Mario Yepes and Juan Pablo Ángel, among others, Acolfutpro was set up in 2004 to defend the rights of professional football players who have been subjected to abuse and non-payment of salaries or social security, agreements between club owners to prevent free players from being employed by other clubs and, due to lack of dialogue with club management, it has undertaken tough legal battles right from its early days, so that players can make full use of their right to work with decent living conditions for them and their families.
The visible faces of the association in this constant fight are former professional players, whose rights as football employees in Colombia have been abused. Carlos González Puche, who played for teams such as Millonarios, América de Cali and Cúcuta Deportivo, is not only one of the association's founders but also its CEO. "But I am not alone: we have built a great team alongside Luis García, Gustavo Quijano and the recent arrival of Diego Chica. We do this job together," explained Carlos, who is also a member of the FIFPRO executive committee.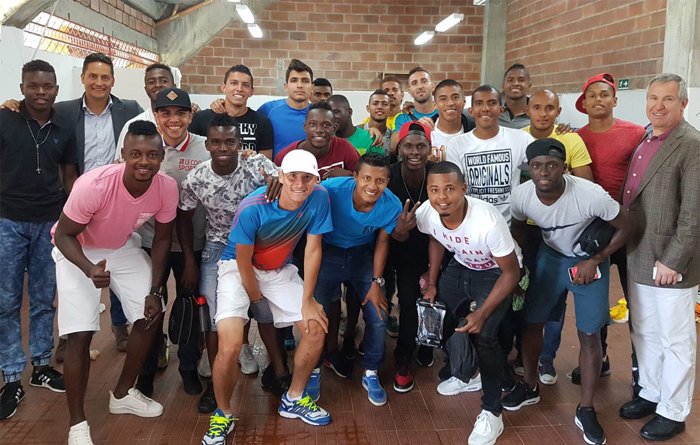 In 2018, the Acolfutpro team opened its administrative headquarters in Bogotá and for the last few months it has been building its own sports centre in the municipality of Palmaseca, close to Cali, an excellent perk for its members as these players will have full use of its modern facilities, including two football pitches, natural grass and artificial turf, with their respective changing rooms.
"It is almost ready. The second phase is the construction of a pool, a gym, a conference room and a dinner room. It is going to be used as a training ground for players without contract. And we also want to generate income through renting out the conference room to companies", according to Carlos. "It will strengthen the financial means of our association, and it is a demonstration to other stakeholders in football, that if you invest correctly, you can do a lot, even if you don't get television rights or transfer fees", he added.
When the Women's Copa América is played in Colombia next June, Acolfutpro hopes to host the general assembly meeting for the Division South America. "It would be an excellent opportunity to demonstrate everything we have achieved."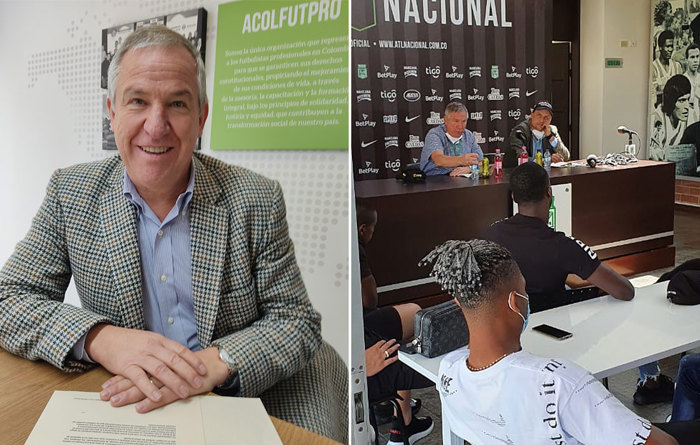 Current situation
Currently, Acolfutpro has five pending legal cases.
Acolfutpro currently has five on-going court cases. Carlos welcomed the recent decision from the Ministry of Work, which recently ruled that Acolfutpro, although not a trade union, can represent professional footballers during collective negotiations with the league (Dimayor) and the Football Association (FCF). "This decision means that we have overcome the challenges that prevented negotiation progress. Consequently, we have invited Dimayor and the FCF to sit down and talk with us. It is a magnificent opportunity to improve the working conditions for players in our country and talk about the clubs' needs. I think we can put together a major collective agreement."
Since September 2019, Acolfutpro has sent a series of requests to the FCF and Dimayor, but the bodies governing Colombian football have not agreed to dialogue, so alternatives have been sought to protect players' rights.
"Basically, we lodge complaints and go to court. That is how we can force clubs, the league and the Football Association to comply with the law," said Carlos, who has also been a lawyer since he was a footballer.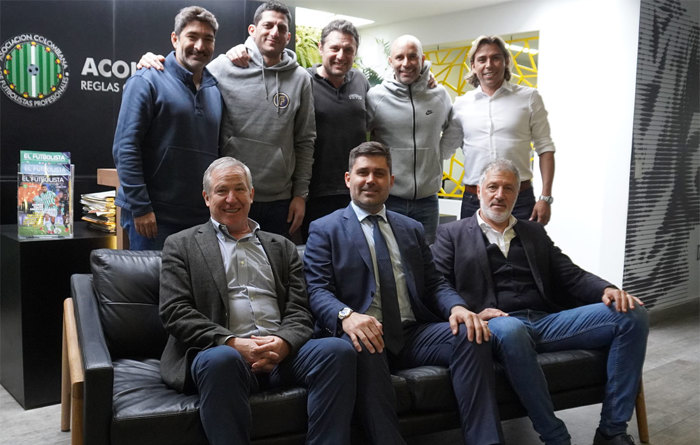 The Colombian government, through its Ministry of Sports, has a special control mechanism to support professional athletes. "It is stipulated that if a club is not paying for 60 days, then I can notify the Ministry and they can suspend the club. Two clubs have already been suspended."
"The clubs know that they cannot do what they want, because they know that we will go to court, and that the Ministry will impose some kind of sanction. They have to respect the law."
Recently, a FIFPRO delegation including President David Aganzo, Deputy General Secretaries Stéphane Burchkalter and Simon Colosimo, FIFPRO Board member Fernando Revilla, FIFPRO South America's President Sergio Marchi and general secretary Gamadiel Garcia visited Acolfutpro to among others discuss the situation in Colombia.
Aganzo and the delegation also held meetings with Ramón Jesurún, president of the FCF and with Fernando Jaramillo, president of the league (Dimayor) to explain Acolfutpro's point of view. After these conversations, FIFPRO and Acolfutpro hope that it will be possible to start negotiations. If not, Carlos and the Acolfutpro team will keep working to get their right to collective bargaining recognised.