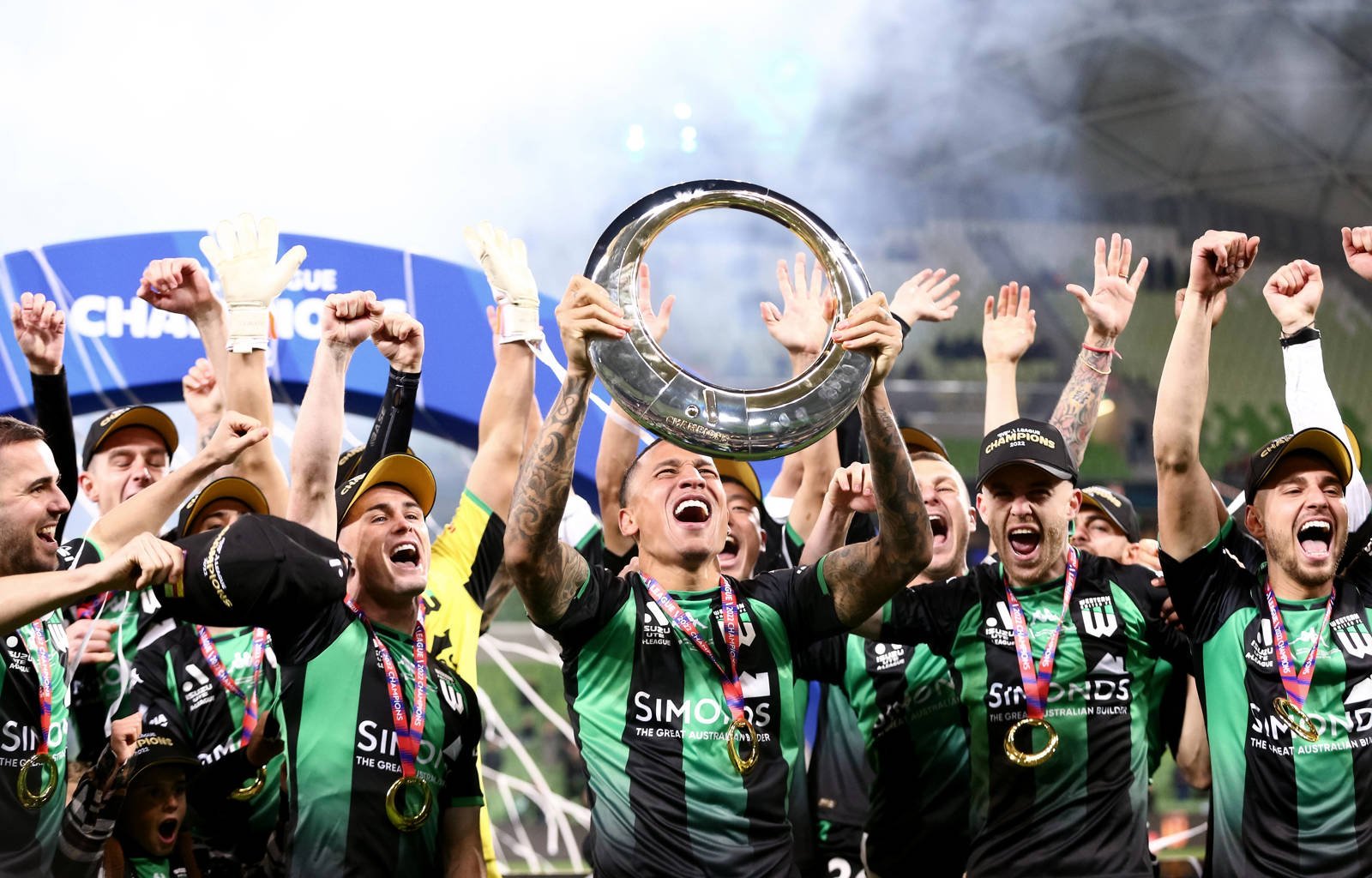 {0} min. reading time
Professional Footballers Australia released 2021/22 A-League Men Report


Report uses data analysis, evidence and player feedback to build a picture of top-tier Australian football


PFA Co-Chief Executive Beau Busch recaps main findings, including impact of league's CBA
Last week, Professional Footballers Australia (PFA) unveiled their 2021/22 A-League Men Report, which highlights how the league has rebounded from the financial impact of COVID-19, with an increase in investment from clubs, improved player contract stability and a sustained focus on youth development.
It details a number of important findings in relation to the impact of the league's collective bargaining agreement (CBA), including:
A return to pre-pandemic levels of investment in player payments;


Improved contractual stability – the percentage of players coming off contract at the start of the 2021/22 season was the lowest recorded in eight seasons;


How A-League Men leads Asian Football Confederation (AFC) rivals in providing opportunities for U-21 players;


How A-League Men is the most competitively balanced league in the AFC – with the closest level of quality among its 12 teams and the tightest points spread recorded in the past decade.
"The report provides an important opportunity to build an evidential basis in which to assess the league's performance and the impact of the current regulatory framework," PFA Co-Chief Executive Beau Busch told FIFPRO. "In doing so we have been able to work with the league to build a more efficient labour market that is focused on achieving our shared objectives."
The annual report, which is the sixth charting the evolution of the A-League Men, contains data collected from 170 players who responded to the survey.
"Like all members of FIFPRO, our objective is to ensure that the PFA is run by players, for players," said Busch. "With that comes accountability by the members to engage, and by player association staff to support them in addressing matters that affect their careers and the game.
"The engagement of the players in the report illustrates just how important organising is."
The PFA and the Australian Professional League announced last year a five-year CBA to give players added security, stability, and an increased professional working environment.
"Building on previous agreements we were able to become prescriptive in relation to the workplace standards regarding matters such as the training environment, travel and staffing and importantly ensure gender equality was embedded into club operations," said Busch. "This has resulted in greater player satisfaction in relation to their employment, which enhances our league's ability to attract and retain talent.
"The CBA is delivering a range of benefits, but we are yet to achieve absolute compliance across all clubs," Busch continued. "As such we will continue to ensure our members get what they bargained for in the coming season by enforcing all aspects of the agreement."
International attention and rebuilding from Covid-19
The 2022/23 A-League Men's season kicks off on Friday 7 October when current champions Western Union host premier winners Melbourne City. It is hoped this campaign will be the first in three years not to have major disruptions caused by the Covid-19 pandemic. "I don't think players in any previous generation have been required to sacrifice more to ensure the survival of the industry in this country," said Busch.
"Players have undertaken multiple bouts of quarantine, were separated from their loved ones for prolonged periods and played matches during an extremely condensed period. These challenges were immense, but they have ensured we have an industry in which we can build on."
Though the pandemic provided challenges, the future is looking bright for Australian football: the men's national team are preparing for their fifth consecutive global finals, while the women's national side are readying for a World Cup on home soil next year.
"The next 12 months present an enormous opportunity for the game in this country. We recognise that the professional leagues need to take some important steps forward and the report highlights a solid platform from which to do this," said Busch.
"As a union, our ambition is to ensure the players are well-positioned to ensure this opportunity is both realised and that we have a stronger profession as a result."
As the report states, the building blocks for a bright future are there – with the A-League Men leading other Asian competitions in providing opportunities for young talent.
"We have always believed in our ability to produce talented players and the league has a critical role to play in this," said Busch. "What we have been encouraged by is that players are getting opportunities across the league not just at one club.
"The collective challenge is to now ensure we convert opportunity into the support necessary to ensure these young players achieve their potential on and off the pitch."