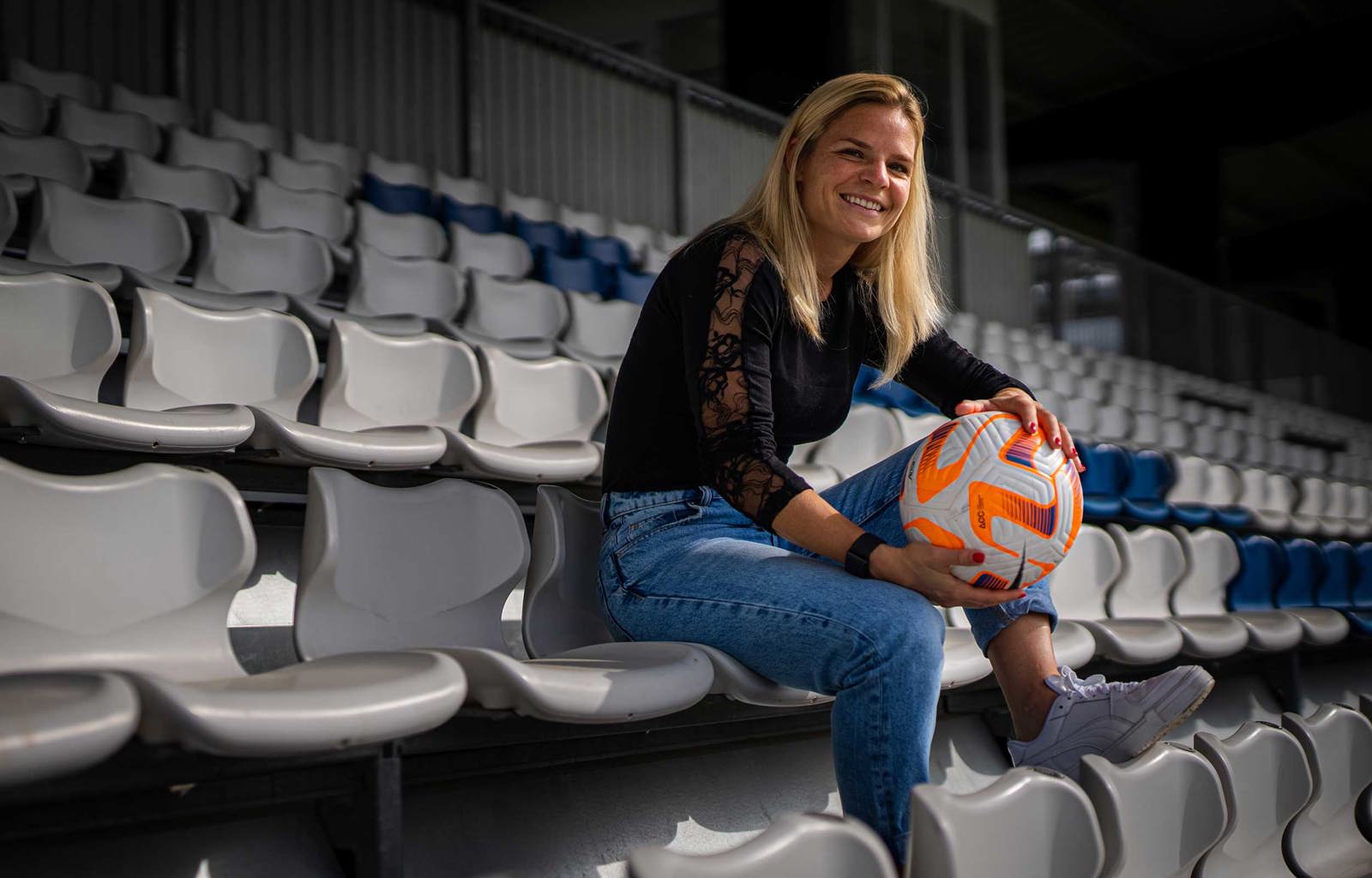 {0} min. reading time
Eugenie Le Sommer is one of 35 members on FIFPRO's Global Player Council


France's all-time top scorer also serves as general secretary of UNFP


"I wanted to be able to change things, help develop women's football," says Lyon legend
Eugenie Le Sommer is a leader on and off the pitch.
France's all-time top scorer with 86 goals in 175 games, Le Sommer has also helped Olympique Lyonnais at club level to 10 league titles and 8 UEFA Women's Champions League.
Le Sommer's influence stretches beyond the pitch, though. The 33-year-old is helping advance the women's game in France through her role as general secretary of the UNFP.
"I was asked to join the board [of the UNFP] a few years ago now and, to me, it seemed quite natural," said Le Sommer. "I was one of the most experienced players in our league and with the role I had in the changing room, I wanted to be able to change things, to be able to help develop women's football.
"That's why I agreed and why I'm very proud of being part of the UNFP today."
Since embarking on her senior career in 2007, Le Sommer has witnessed first-hand the significant growth of women's football.
With that lived experience, the three-time FIFA Women's World Cup participant provides an authoritative voice in helping her union shape and advance the game in France.
"We have discussions mainly about women's football. The UNFP asks us players, men and women, for our views, to find out what can be improved, how things can be developed even further, what the problems are, what the priorities are for development," said Le Sommer.
"It's important for us to be able to give our opinion and that it comes from the field of play, directly from women's players."
French Union UNFP
• Division: Europe
• Established: 1961
• FIFPRO Member since: 1965
• Website: unfp.org
As a member of FIFPRO's Global Player Council (GPC), Le Sommer's vast experience is being utilised on an international level.
The council and its 66 affiliated national player associations provides a platform for active players with international experience to discuss global issues that directly affect them including the international match calendar, employment standards, the use of personal data and social media abuse.
With all continents being present, the GPC ensures viewpoints from both men's and women's football and different leagues from around the world are heard.
"To me it's important to have the UNFP for things that concern our territory and our country – but having FIFPRO, something more global and international, gives us an extra voice," said Le Sommer, one of 35 players on the council.
"I also think we can help each other between countries. We don't necessarily have the same problems, but then maybe we can help countries where it's more difficult to talk. And that's what's important to me: that we're all together and, ultimately, we have the same objective."