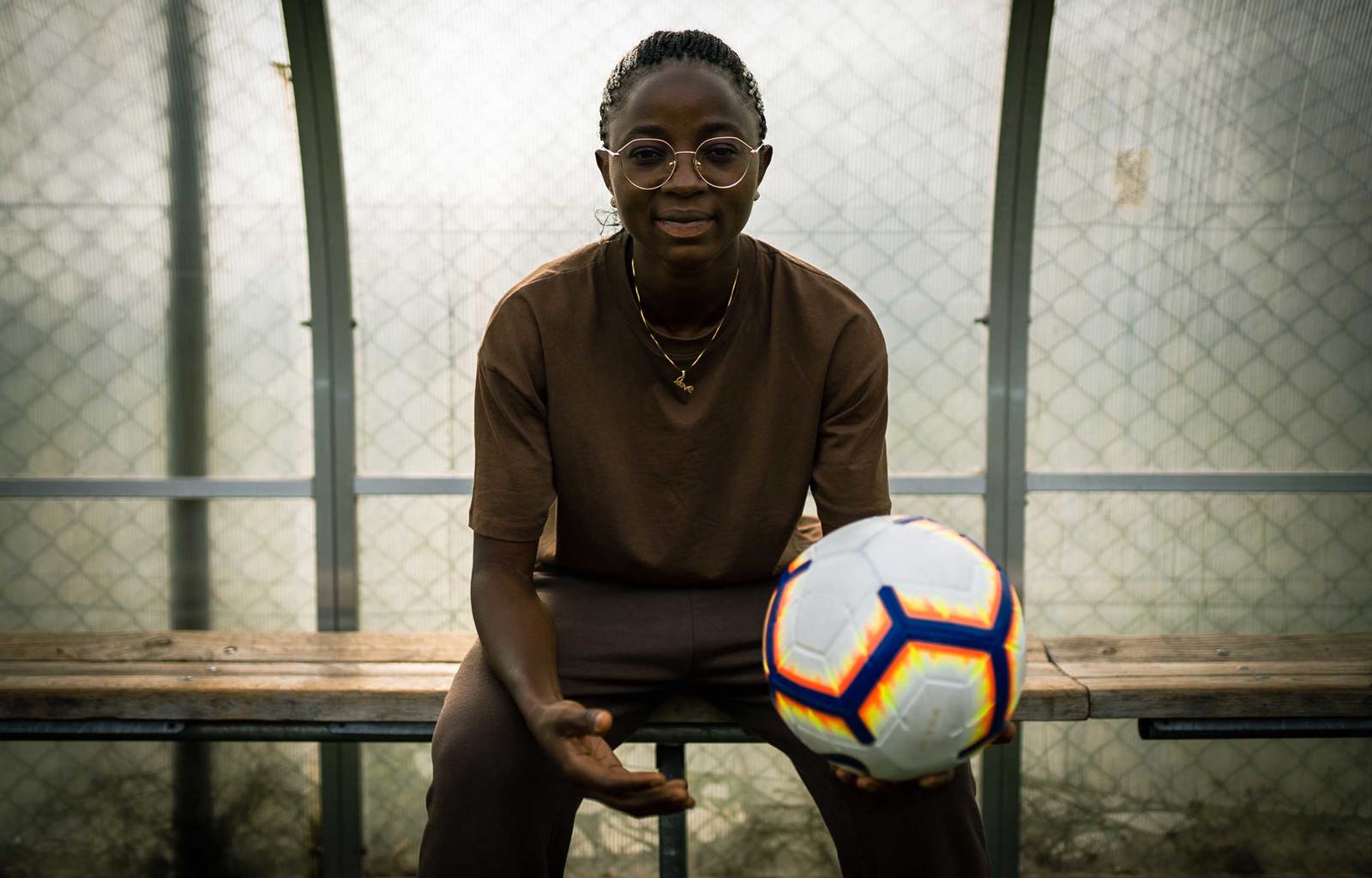 {0} min. reading time
Ajara Nchout is a member of FIFPRO's Global Player Council


Inter Milan forward faced obstacles growing up in Cameroon


Having overcome them, Nchout hopes to help young players facing challenges
Ajara Nchout's route to the top was not without its struggles.
Hailing from Njisse, a remote town in west Cameroon, Nchout grew up in a society that did not look favourably on women and girls playing football.
It was only when Nchout was first asked to represent her country that her family's perception began to change. 
"When I was younger, it was very difficult for my family to accept me playing football because I come from a Muslim family and it's very difficult for us," said Nchout, who has represented Cameroon at two Women's World Cups.
"It wasn't until I was first called up for the national team that my family tried to understand how much I wanted to make this sport my passion and my job, and that they tried to let me play it."
Nchout's career has gone from strength to strength since, establishing herself as one of Africa's leading players.
The two-time African Women's Football of the Year finalist has enjoyed a club career that has taken her to major powerhouses such as Atletico Madrid and Inter Milan, while also playing for leading clubs in the likes of USA, Russia, Sweden and Norway.
Given the challenges she had to overcome to get to this point in her career, Nchout is very much aware of others in less fortunate positions.
Nchout hopes to use her voice to help create a level playing field, especially for younger players facing obstacles when trying to break onto the professional scene.
"Today, in some federations, football is not really developed. There are some footballers being paid less than a hundred euros [a month] – it's difficult," said Nchout, 30.
"I can help those young people with my voice, try to talk to the football bosses so that they try and understand the importance of football today throughout the whole world."
Nchout is currently using her voice to help other footballers as a member of FIFPRO's Global Player Council (GPC).
The council is a platform for active players with international experience, ensuring viewpoints from both men's and women's leagues from around the world are heard. Players comment on, discuss and influence global regulations, trends and the strategic development of football worldwide.
"I would say that my motivation for becoming a GPC member is that it's a cause I'd been defending from the beginning, and now, because I'm well known in football, I can speak out when necessary, defend positions in certain causes when I have the chance," said Nchout.
"When I had the opportunity to join FIFPRO, I had no hesitation. I'm proud to be with the GPC."