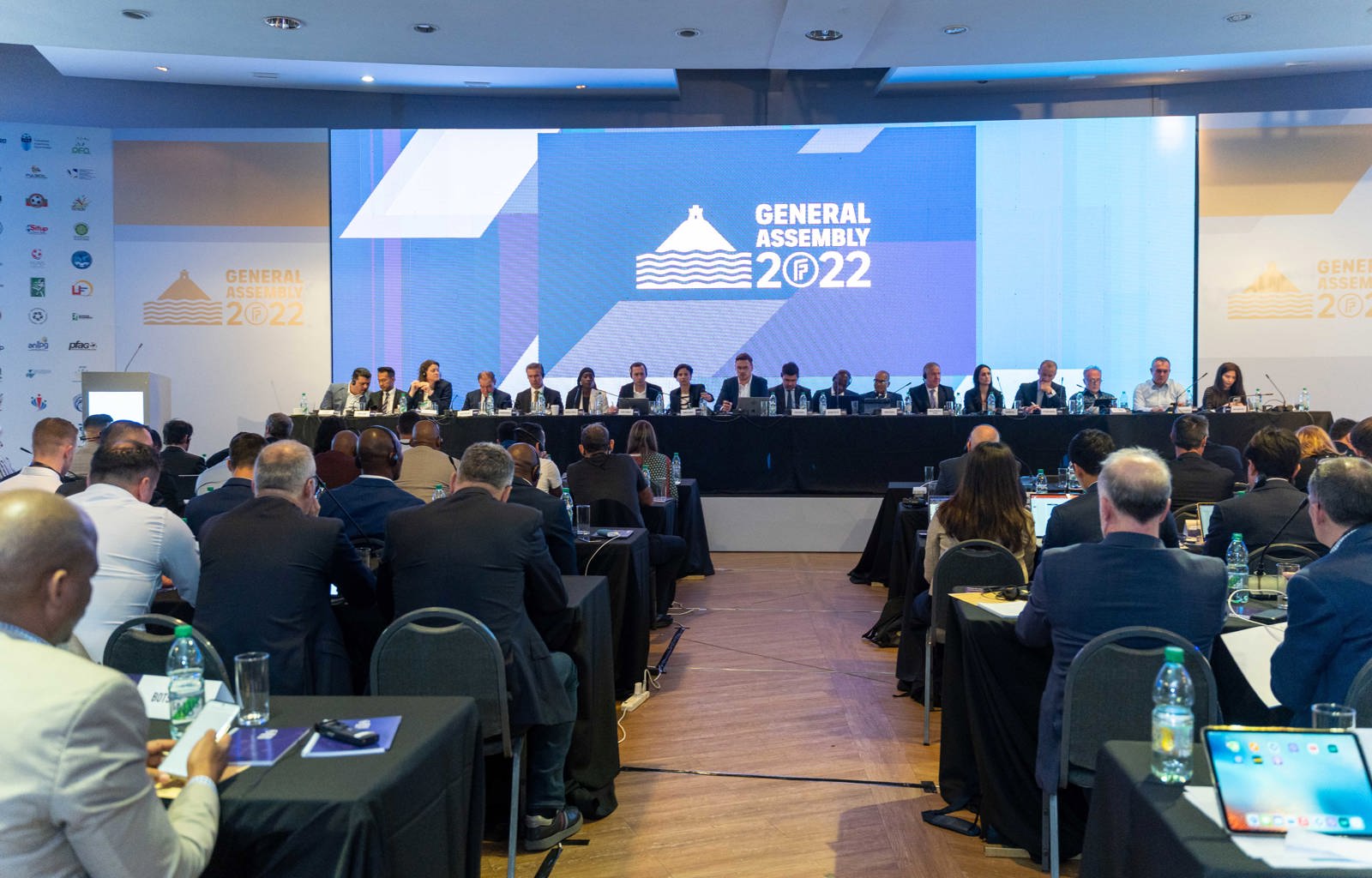 {0} min. reading time
Three-day event gave unions chance to mould FIFPRO's strategy and action plans for 2022/2025


Fruitful workshop sessions on organising, commercial, abuse, and equality, diversity and inclusion


Unions given the chance to connect, engage in division meetings
Over 140 delegates representing FIFPRO member unions and players across the world gathered in Montevideo, Uruguay this week for the 2022 FIFPRO General Assembly.
The three-day event gave unions the chance to mould FIFPRO's strategy and action plans for 2022/2025, with fruitful workshop sessions on organising, commercial, abuse, and equality, diversity and inclusion.
The General Assembly gave members the opportunity to connect with other unions from around the globe, as well having division meetings.
"We are in a country where people live football with great players and a wonderful union. The Mutual is recognised at a national level as well as internationally," said FIFPRO President David Aganzo of hosts Uruguay.
"The world of football is changing. The unions have to have a position. The players have to be represented in that union and I think that the rights of players – which is the most important part of this sport – has to be recognised." 
"We've got 140 people here again and it's fantastic to bring them together, to get the dynamism, and to learn what is happening in each country. Overall, it seems there's great progress across the board," said FIFPRO General Secretary Jonas Baer-Hoffmann.
"What the unions can accomplish domestically and what we can do internationally are closely interlinked. They're trying to engage players on a day-to-day basis and we're trying to represent the same players internationally with their unions on the issues that are to be played out on the international level."
"It means a lot to host this congress," said MUFP President Diego Scotti. "We're proud to receive all the delegations, all the people who work during the year in FIFPRO who are always looking out for the wellbeing of players."
Uruguay legend Diego Forlan made an appearance on the final day of the General Assembly, presenting La Celeste shirts to members of the FIFPRO delegation.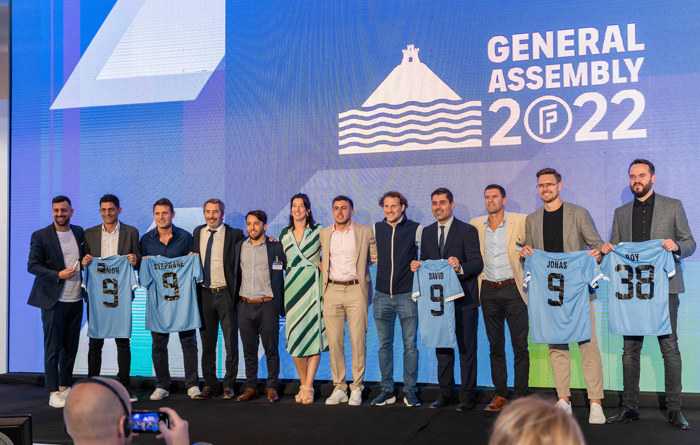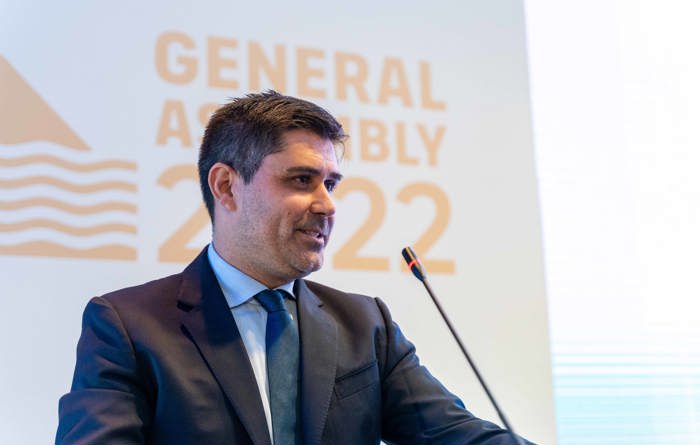 FIFPRO President David Aganzo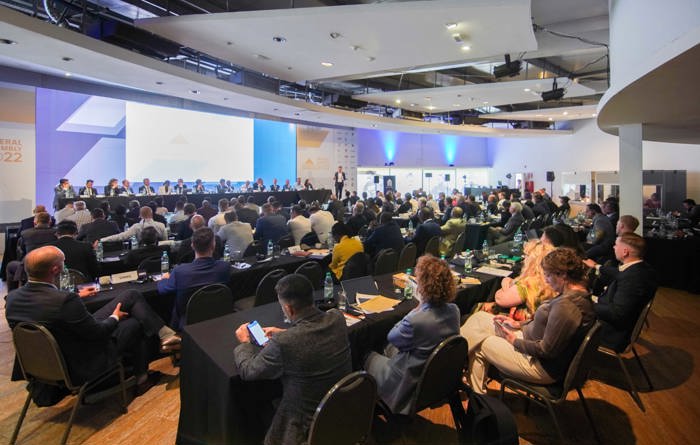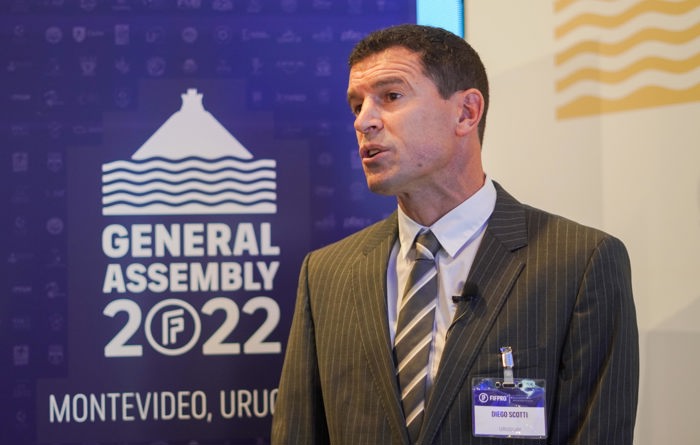 MUFP President Diego Scotti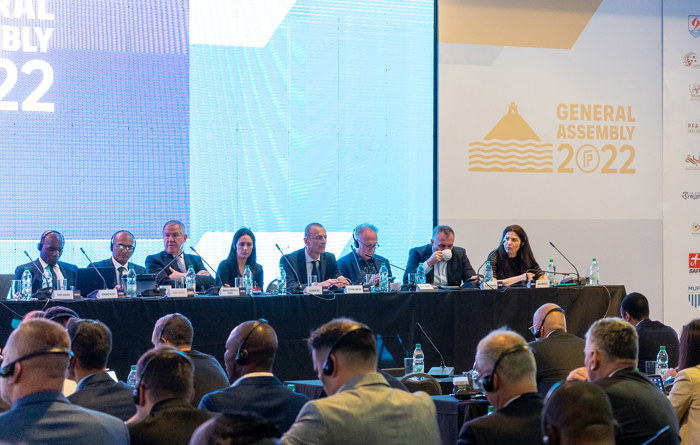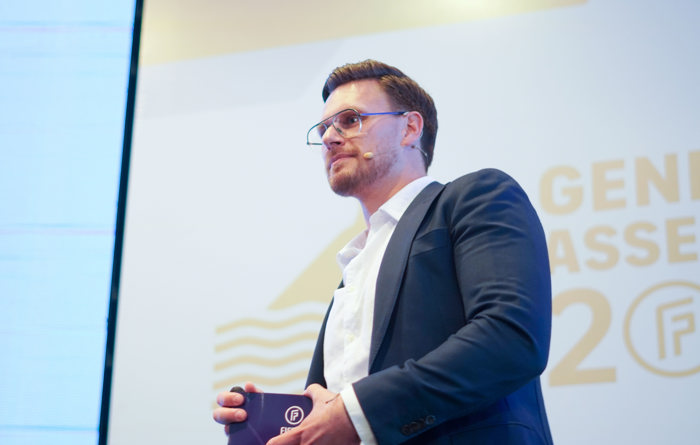 FIFPRO General Secretary Jonas Baer-Hoffmann
Discussion and insight
Before the General Assembly officially got under way, hosts Uruguay made an important announcement: the launch of MUFP's own women's football department.
The department seeks to improve the wellbeing of athletes, achieve better working conditions and aims to reach professionalisation and have the same conditions as men's players.
"We know how hard the players have worked for a long time to take these steps, and today they are part of our union that has always opened the doors for them," said Scotti.
A plethora of topics were discussed at the General Assembly, including:
Football technology and innovation
Global workforce priorities
Legal matters
Member data insights
Potential future trends
Stakeholder relations
Strategy 2022/25
Stakeholders also spoke and responded to issues and questions from FIFPRO members, including Emilio Garcia (Chief Legal and Compliance Officer) and Ornella Bellia (Director of Professional Football Relations) from FIFA, as well as World Leagues Forum Chairman Enrique Bonilla.
Kyrgyzstan welcomed as candidate member
The Association of Professional Football Players of Kyrgyzstan (AFPKR) was announced as a new FIFPRO candidate member at the General Assembly.
The Central Asia-based union, which has 380 members, joins Canada, Iceland and Uzbekistan as a candidate member.
"For the APFKR, becoming a FIFPRO candidate member is a huge step," said union president Rustam Dzhanybaev. "It is recognition that we are doing good things for players and that we are advancing as a player organisation. This will help grow the players' confidence in us.
"The new status will grow our network within FIFPRO and gives us more access to expert knowledge from all associations around the world." Merit Awards: winners revealed
The General Assembly culminated with Sung-yueng Ki (Korea Republic), Redouan El Yaakoubi (the Netherlands) and Ayisat Yusuf-Aromire (Nigeria) being revealed as winners of the FIFPRO Merit Awards.
Since 2008 FIFPRO has paid tribute to professional footballers who have made a significant contribution to charity, while this year also saw the introduction of the Union Impact Award – recognising the extraordinary work unions have been carrying on the ground to support players.
Four unions – IFPO (Israel), MUFP (Uruguay), SIFUP (Chile) and SJPF (Portugal) – were all saluted for their initiatives in helping players worldwide, with Chile receiving the inaugural Union Impact Award.