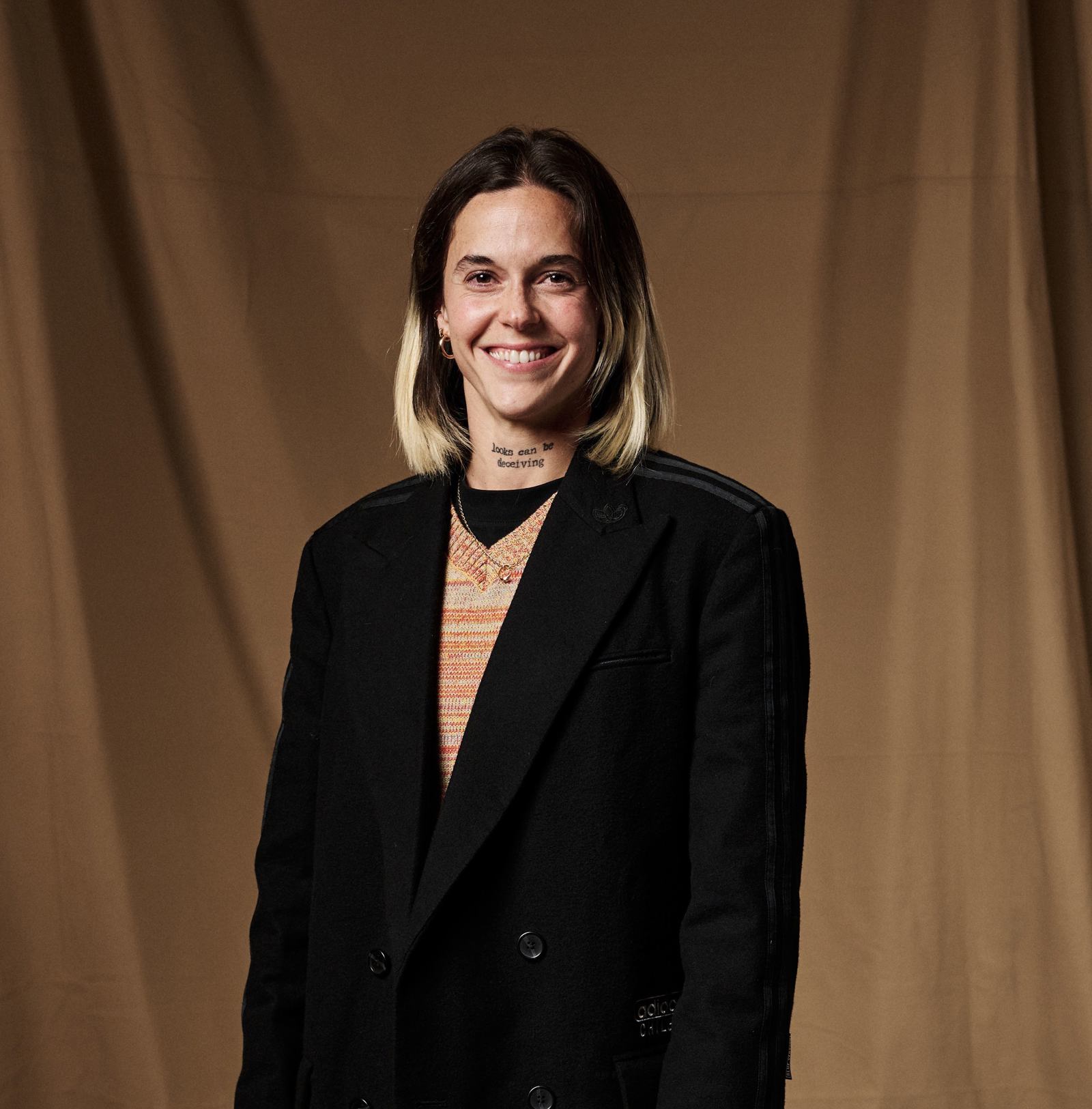 {0} min. reading time
Barcelona star Mapi Leon reflects on the growth of women's football and the challenge of breaking down barriers


"Things have changed and are still changing enormously," says the defender


Leon also recalls excitement and pride in being voted into the FIFA FIFPRO Women's World 11 by fellow professionals 
Maria Pilar Leon Cebrian, known in the football world simply as Mapi Leon, is having another great season.
In February the defender was voted into the FIFA FIFPRO Women's World 11 for the first time in her career, and her form for Barcelona Femeni, who are leading Spain's Liga F and in the semi-finals of the UEFA Women's Champions League, has been outstanding.
It is precisely the Women's Champions League that has been demonstrating the tremendous growth of women's football in the last year in terms of the excitement it has created.
"Things have changed and are still changing enormously. Enormously!" she enthused, in conversation with FIFPRO. "The attendances we had at the Camp Nou... it's phenomenal. When I was there, seeing the mural they'd put up all round the stadium, the pictures you take away at the end from when you were in there, it's incredible.
"When I've been to the Camp Nou to see the guys, the traffic is so heavy, there are so many people that you can't get through, you're stuck on the road for ages... and the day before, at the same time, there was probably hardly anyone on the road. But the only thing [different] is that there's football on. The power of football is amazing. And for me to be part of that power [as a player], what can I say!"
Leon's face glows as she remembers what happened between March and April 2022, when Barcelona Femeni went from playing in front of the usual 6,000 spectators in the Johan Cruyff Stadium to breaking attendance records in the Camp Nou: the 91,648 present at the semi-final against Wolfsburg in the Women's Champions League represents the largest crowd in the history of women's football.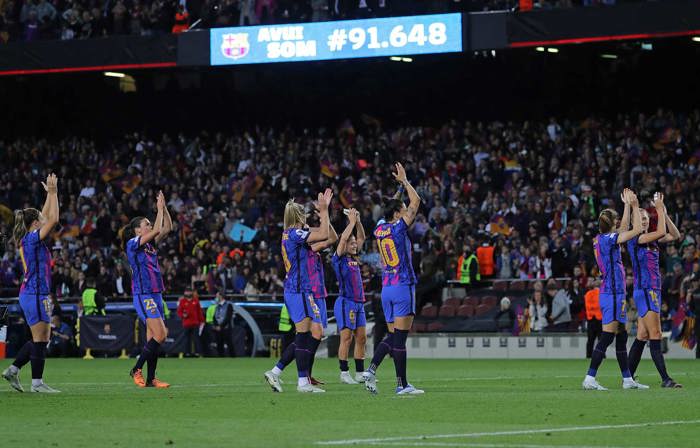 A record-breaking crowd of 91,648 watched Barcelona and Wolfsburg in April 2022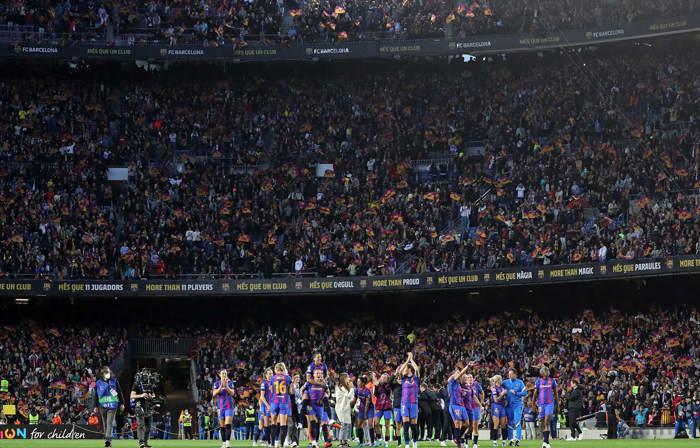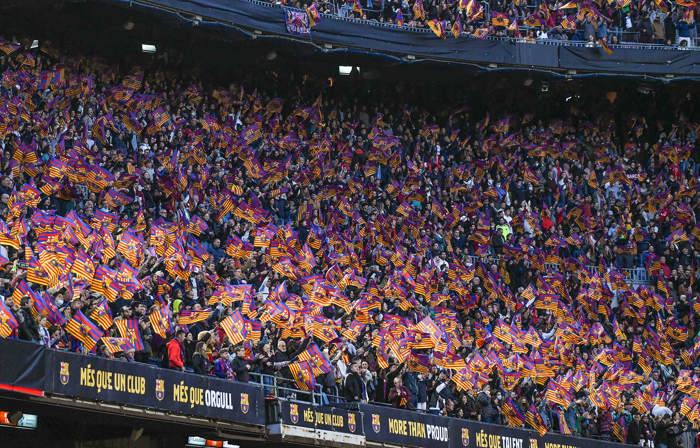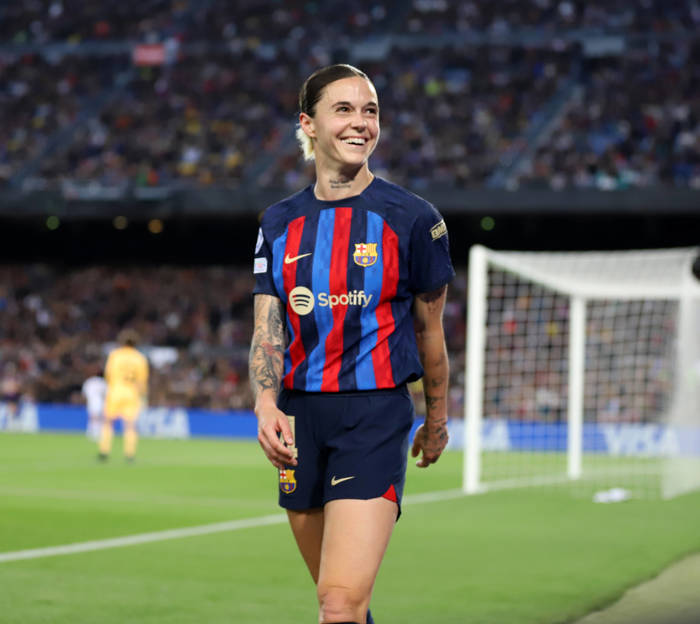 Mapi Leon
And the second leg in this year's top continental championship, to be played on 27 April against Chelsea, promises to produce similar scenes.
"I'm very proud of how things are changing," says Leon, who made her debut at the age of 16 playing for Prainsa Zaragoza.
"There's still a lot of work to be done, of course. Sometimes the most difficult thing to change is certain people's minds. We're changing, we're doing events with the people who are joining in, the people who are committed, who want to be involved and believe in it. But it's difficult to change the minds of people who don't believe so much. Changing that is harder and it's going to be our biggest challenge."
Resources   
At the age of 27 and after 11 seasons at the top level of Spanish football — this is her sixth with Barça — Leon is in a position to make an informed analysis of the current state of women's football.
What would she change? "Well, a number of things!" she exclaims when FIFPRO asks her this question, and then bemoans what she considers a powerful factor that prevents it from happening: "Resources. Ultimately there's a lack of resources. And it's difficult to devote yourself to this sport professionally if you haven't got the resources.
"There are people in the [Spanish] league who in addition to studying, obviously, have to work as well as train." To Leon that situation is incompatible with "your mind and your body being at 100 per cent so that you can be better every day".
She continues: "I find my training very tough. At my club they sometimes give us a really hard time, but if you haven't got the right conditions, the resources to be able to rest properly, to eat well, to have the right boots, to be at this club [which does give you those conditions]... There are a lot of things that seem to be taken for granted but are not there in women's football. And there are a lot of places where they're still not there."
World 11 debut
27 February was a very special night for Leon: she was voted into the FIFA FIFPRO Women's World 11 by her fellow professionals for the first time.
"I'm very happy and it also makes me feel proud of myself. After all, if I look at how I started and where I am today, I've come a long way," she says.
"To be chosen by your own fellow professionals is nice, I think. In the end, it makes you say: 'hey, I'm valued by players that I play against, that I'm still playing against'. And the fact that they see me as part of the 11 that they would choose has special value." A message to young players
Being one of the key players in a top-flight European team, Leon has enough knowledge and experience to be able to give the best advice to a girl dreaming of being a professional player one day.
"I would tell her to fight hard and give it absolutely everything she's got, because I think the reason I'm here today is because I'm very stubborn. Training hard is the basis. However, much talent you've got, if you don't train, you're not going to be able to bring it out.
"And be humble, because there's a lot to learn. No matter how good you are, you can always keep learning. This year I'm still learning an enormous amount, I never stop learning. And that's the beauty of it too: taking advice. Maybe it'll go well for you or maybe it won't, but follow your instincts."