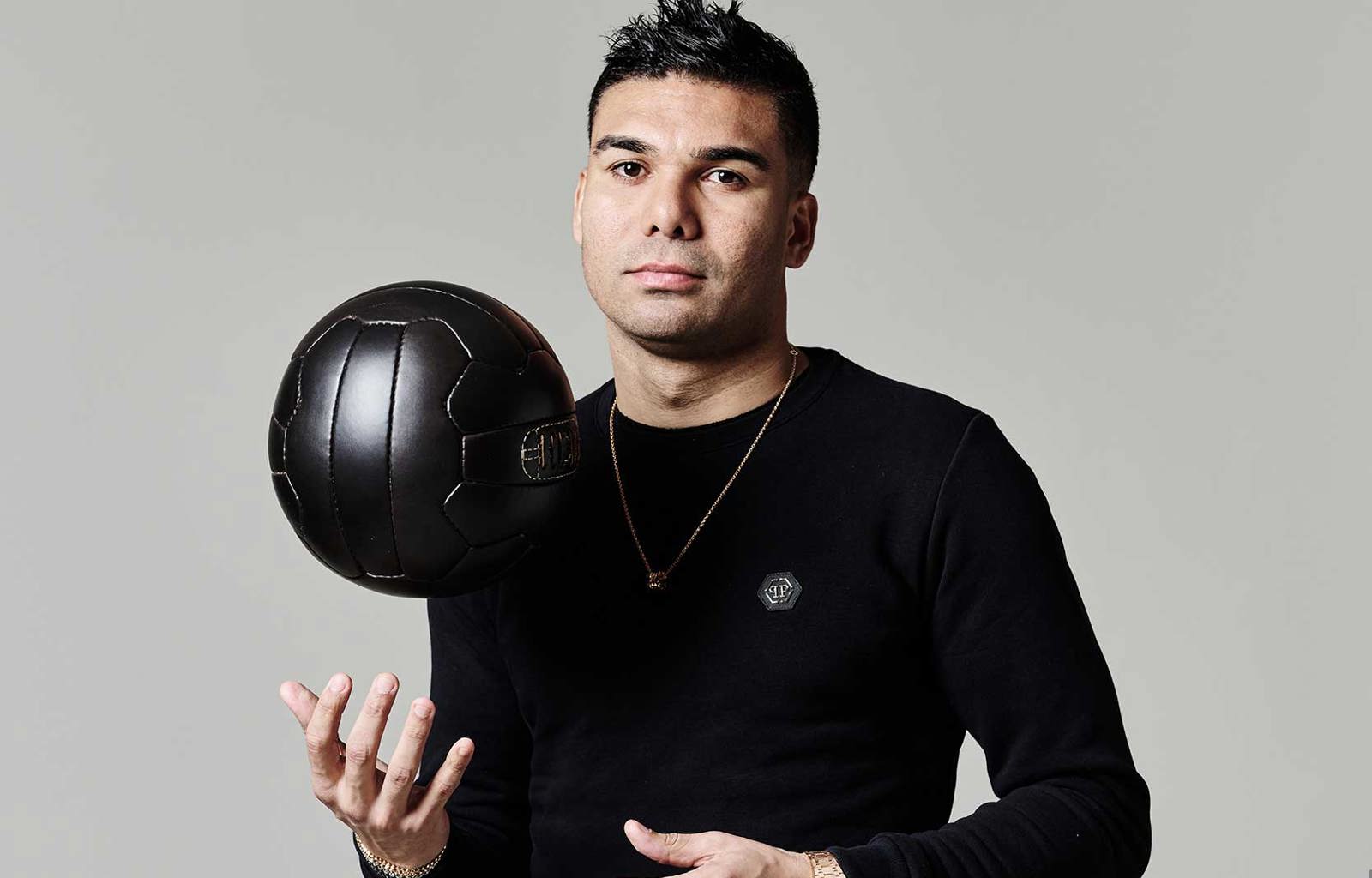 {0} min. reading time
Casemiro made his FIFA FIFPRO World 11 debut in February


Brazilian talks with FIFPRO about life in England, leadership and importance of player voice


"Football belongs to everyone," says Manchester United midfielder
The 2022/23 campaign has been a memorable one for Casemiro. The 31-year-old closed a successful chapter at Real Madrid, a trophy-laden stint in which he won five UEFA Champions League titles amongst others, and began another with Premier League giants Manchester United in August 2022.
The Brazilian midfielder has made an instant impact since arriving in England, helping United to their first trophy in six years and being voted into the FIFA FIFPRO Men's World 11 for the first time. Fellow professionals selected Casemiro in the team of the year based on his performances for the period 8 August 2021 to 18 December 2022 inclusive.
Speaking of his transition from Spain to England, Casemiro told FIFPRO: "It was the end of a period where I was very happy [in Spain] and of course, when you change things, it's always a long-term project.
"Thank God things have gone well and we won a title [League Cup] – but we know that we still have a lot of growing to do; we know we still have a lot of work to do to keep growing and to keep winning titles.
"Without a doubt it is always important to win a title, especially the [League Cup], which is especially important for us because it has been a long time since the club had that feeling of winning one. "We know we still have to keep growing, to keep working with a lot of humility. But I believe that with the technical committee, together with the players we have, we can continue to grow much more."
A dependable presence with his relentless determination, Casemiro has drawn plaudits on the impact he has made in his debut season in England. The Brazilian has considerably elevated the Manchester United midfield with his steely aura and everlasting hunger for winning interceptions, tackles, and breaking up play.
"You're always very happy to hear what people say but, in football, you play with 11 players," Casemiro said. "Without the help of my team-mates, it would be impossible. I always try to give my best on a day-to-day basis, which is more important than 90 minutes, and always with the help of my team-mates.
"You can't talk about one player specifically in a team, you have to talk about the whole team; at Manchester United it's no different. Of course, I know I'm an important player there but, like everyone else, we are all important."
Last month Casemiro was handed the captain's armband of the Brazil national team, an ideal choice to skipper the Selecao with his extensive experience and leadership qualities.
"I believe that leaders are not made, they are born," said Casemiro. "That comes from childhood, from when you are a baby. While you can adjust one thing or another, I believe leaders are those who are born with leadership and that's it."
Impact of mid-season World Cup on players
Like the majority of footballers who featured at the FIFA World Cup, Casemiro felt the impact of a busy international calendar that saw players thrown back into a demanding club season not long after the culmination of an intense global finals contested in November and December.
In January, the month after the World Cup ended, FIFPRO and its affiliated national unions surveyed a cross-section of players about their mental and physical wellbeing.
54 percent reported an injury or felt more likely to suffer one this season
44 percent were experiencing "extreme or increased physical fatigue"
20 percent were feeling "extremely high levels of mental and emotional fatigue"
"No doubt I felt the impact of the busy international calendar. When you have a lot of games, in the end, it loses a little bit of quality; it loses a little bit of intensity," he said. "That's why it's important to have a great squad. It is always important to value the health of players and the public as well."
Last month, FIFPRO published FIFA World Cup 2022: Post-Tournament Review & Player Survey, which combined key data about teams and players with a survey of 64 footballers who played at the tournament to gauge their reaction to the unprecedented mental and physical demands of the current season.
The report is the latest FIFPRO research on the international match calendar and comes as more and more elite players are speaking out on excessive workload demands.
"The opinion of the players is always very important, especially that of the players who always stand up and speak out," Casemiro said. "It is important to talk about this because, in the end, football belongs to everyone.
"We always have to think about everyone and ensure the spectacle is beautiful. The intensity of football, the intensity of teams, and players' health, is the most important thing of all."
FIFPRO World 11 debut
Casemiro was one of the players chosen for the 2022 FIFA FIFPRO Men's World 11 in February. The Brazilian said he was "very grateful" to have been voted by his peers as one of the players worthy of making the best 11 for the period 8 August 2021 to 18 December 2022 inclusive. "For me, it is an honour. It's the result of a lot of hard work, a lot of enthusiasm and, of course, a lot of help from my team-mates."
As one of the world's best players according to his peers and possessing demonstrated leadership for club and country, Casemiro serves as a fine role model for the next generation of footballers coming through. So, what advice would he give to younger players?
"I would say: 'Believe in your dream and never stop working. Never stop having the passion for football. Never stop believing in the passion with which you live football. Keep working and your dreams can come true one day'."