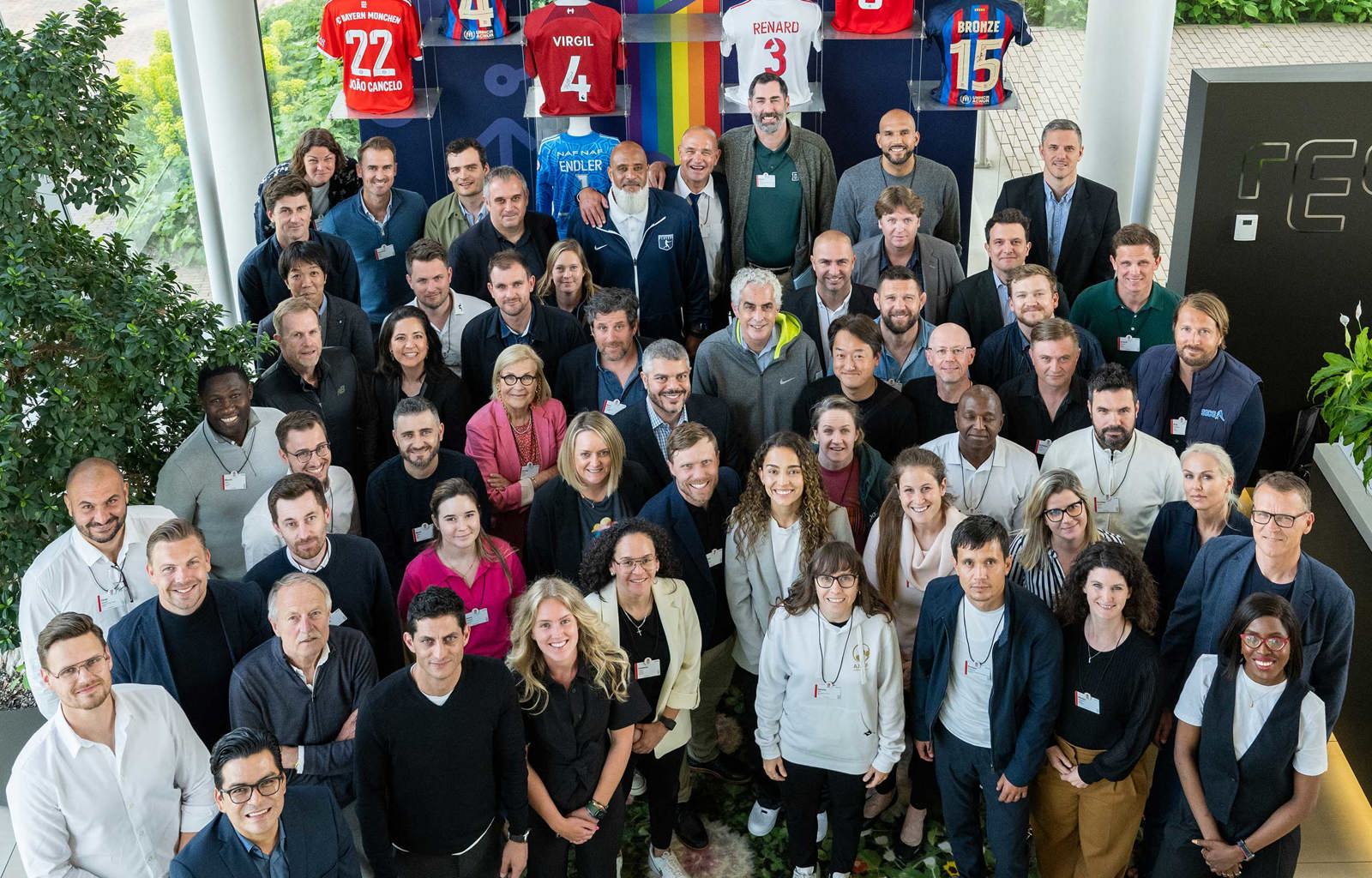 {0} min. reading time
World Player Association (WPA), in partnership with FIFPRO, host first #Right2Organize Conference


Strategies on educating and empowering players, collective bargaining, and what future world of work and play means for player associations in focus


WPA is the leading voice of organised players in the governance of world sport
The World Players Association (WPA), in collaboration with FIFPRO, hosted the inaugural #Right2Organize Conference at FIFPRO House in Hoofddorp, Netherlands on 23-24 May.
Featuring over 70 player association representatives and subject-matter experts, the event illustrated a diverse range of panel discussions and case studies to support unions developing strategies on empowering players, collective bargaining at national, regional and global levels, and connecting with the next generation of athletes.
The WPA is the leading voice of organised players in the governance of world sport, uniting 85,000 professional athletes through 138 player associations in over 60 countries.
The #Right2Organize Conference brought together player associations from numerous sports, including football, baseball, basketball, cricket, American football, rugby, tennis, and more.
"In many countries the right to organise is under attack and many sports bodies like to break the unions," said WPA Executive Director Brendan Schwab, who announced at the conference he will be stepping down from his role after eight years.
"So, what we are doing here is not only teaching best practice and exchanging experiences about how we can excel in terms of our organising strategies, but also dealing with those egregious cases where sports and governments try to break player associations."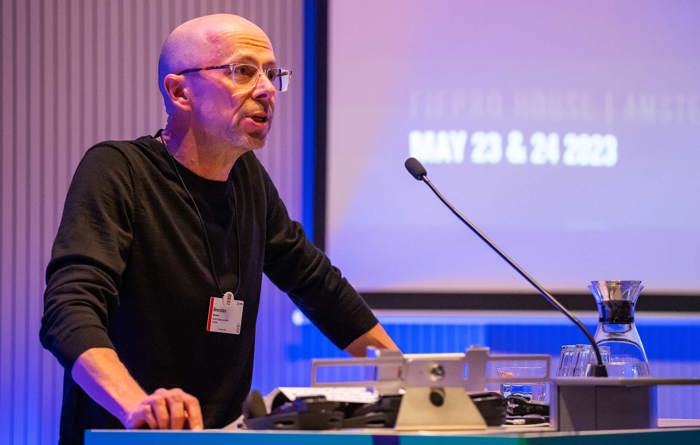 Brendan Schwab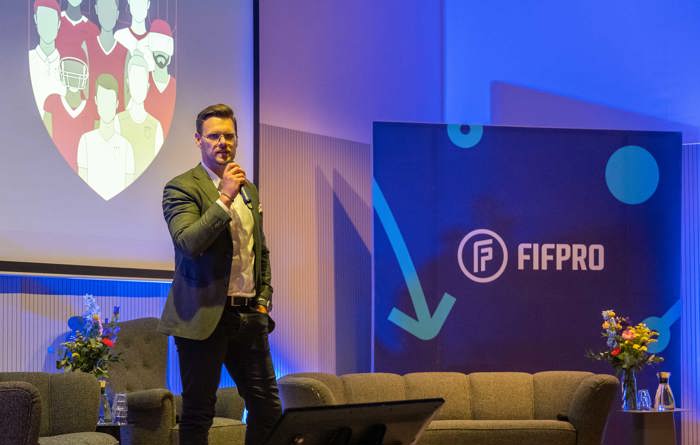 Jonas Baer-Hoffmann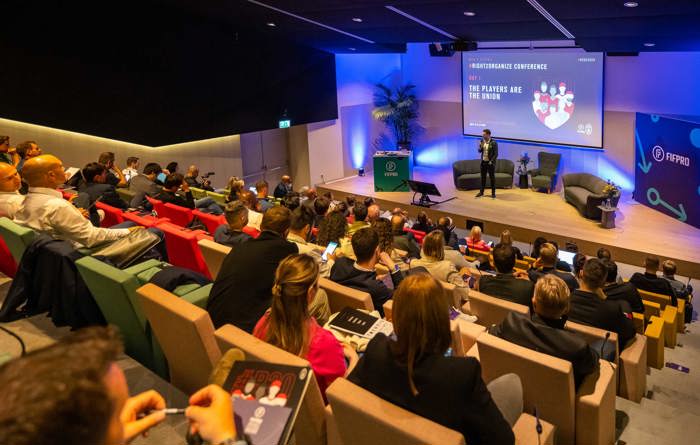 Schwab also stressed the important role of players within an association and that "without the players, there is no union".
He said: "It's important as union leaders that we don't distinguish ourselves from the players either. Our very best unions have a strong track record in ensuring not only players run the union in terms of the governance, but that the players actively participate in everything that we do, especially attending bargaining sessions and educating themselves about what the issues of the day are.
"And, of course, players speaking with fellow players is still the best form of communication within a players association."
FIFPRO General Secretary Jonas Baer-Hoffmann said: "It's been exciting hosting the WPA and different player unions from around the world – from basketball and American football to rugby and cricket. They bring together so much experience and insight from different circumstances of player association work and organising, which has been the big theme of this conference. For every union, organising is the bedrock of everything we do.
"It's about the dialogue with players, building their confidence, building their trust and leading them to collective action, so that they can stand up for their rights."
The first day of the conference focused on strategies to educate players, identify and develop authentic leaders, and how to structure associations to maximise player buy-in.
WPA Executive Director Brendan Schwab gave a keynote speech on embedding #Right2Organize in global sport; former WPA Executive Director Walter Palmer moderated a panel on making unions stronger with union reps from NFLPA, IRP, FICA, and FIFPRO; while Todd Brogan of the ITU Global Organizing Academy hosted a workshop on optimising player buy-in and ownership.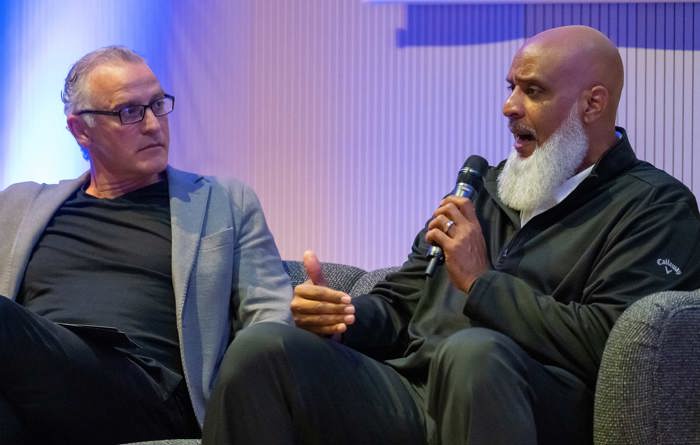 Andrew Orsatti (left) with Tony Clark (right)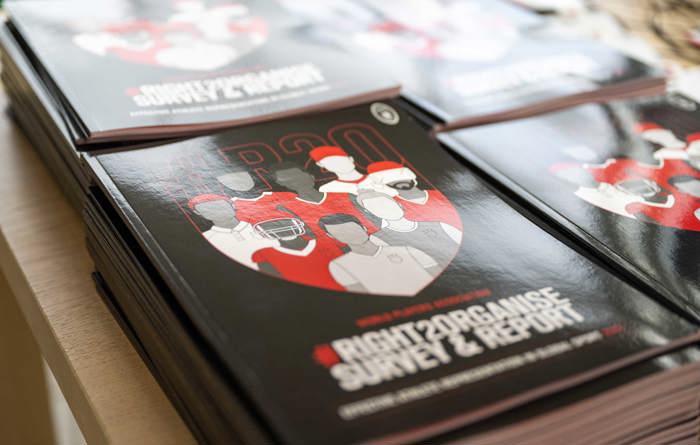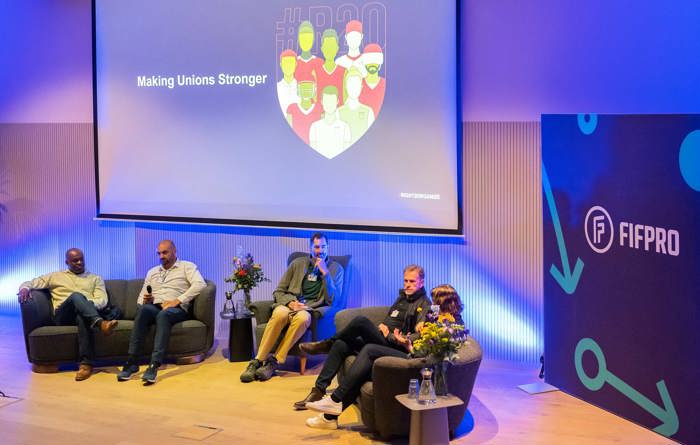 Day Two, which kicked off with a fireside chat with MLBPA Executive Director Tony Clark and facilitated by FIFPRO Commercial Director Andrew Orsatti, focused on two key themes: leverage, bargaining and collective action; and what the future world of work and play means for player associations.
A number of case studies on collective action were highlighted, including how to maintain solidarity during a lockout, organising and bargaining in hostile cultural contexts, utilising social media as leverage for global change, and bargaining on tech and data.
The conference concluded with productive sessions on understanding the future world of work and play on the back of technological change, what these developments mean for organising opportunities, connecting with the next generation of athletes, and the new frontiers for organising.