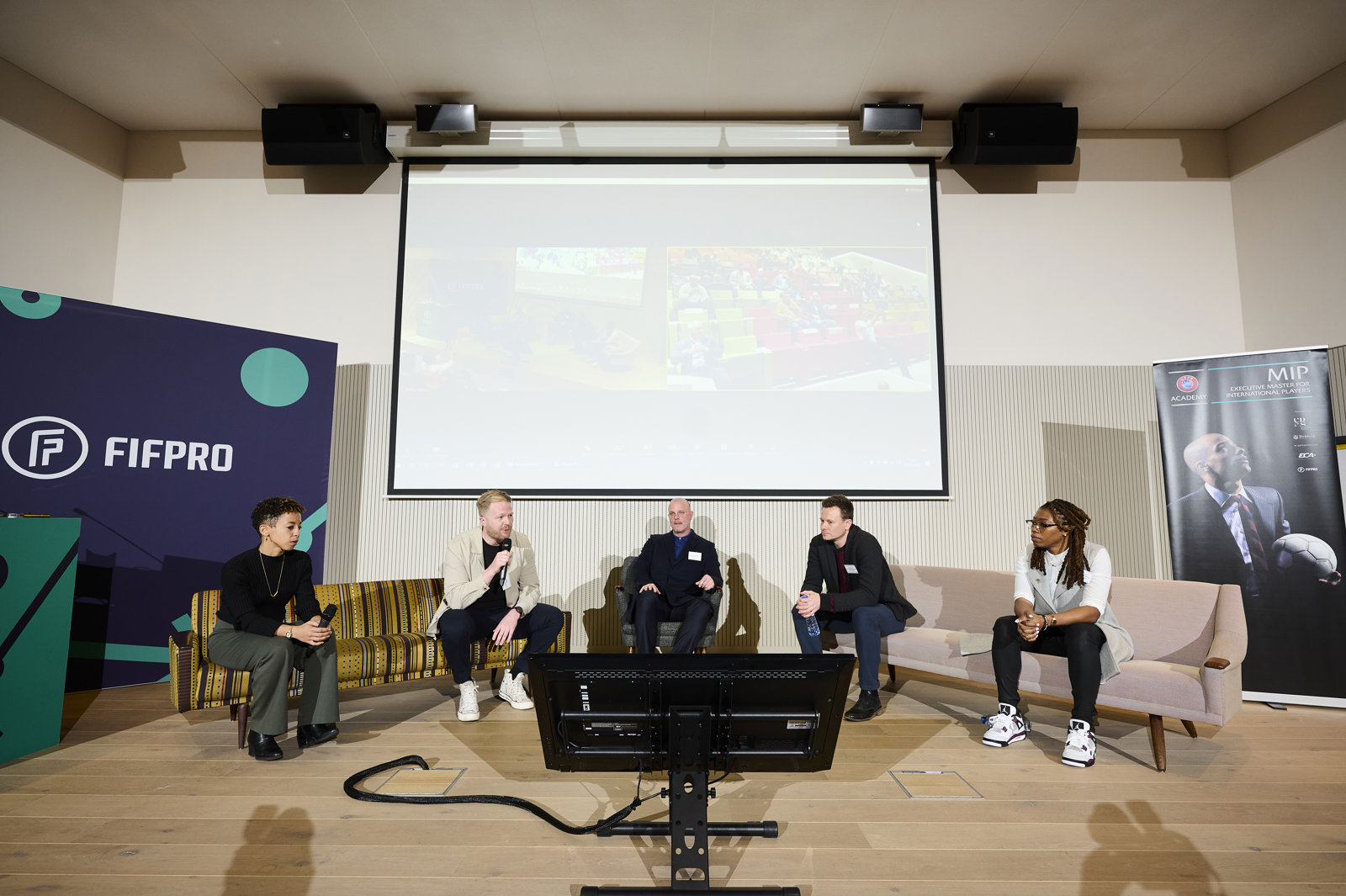 On 7th April, two events took place at FIFPRO House as the UEFA Executive Master for International Players (MIP) and a FIFPRO/Common Goal leadership session were held at the headquarters in Hoofddorp, Netherlands.
The UEFA MIP is a unique academic programme that equips former international players with essential professional skills to achieve their ambition of successfully transitioning to a second career within football organisations.
Their session was about the format and regulation of competitions, and addressing the challenges inherent in finding the best format for sports competitions. Students included former international players such as Demba Ba, Therese Sjögran, Nigel De Jong, and Nemanja Vidic, as well as Verónica Boquete, who is still playing.
As with any voluntary community service one of the biggest challenges is to provide players with meaningful support and guidance to turn their local or global efforts into a long-term legacy.
The Community Impact and Leadership Session, held in collaboration with Common Goal, provided a dedicated space to facilitate engagement between players and key actors that work to drive social impact on local communities and society at large. The initiative provided a platform for knowledge exchange and identified mechanisms and relevant networks to accelerate impactful actions by players.