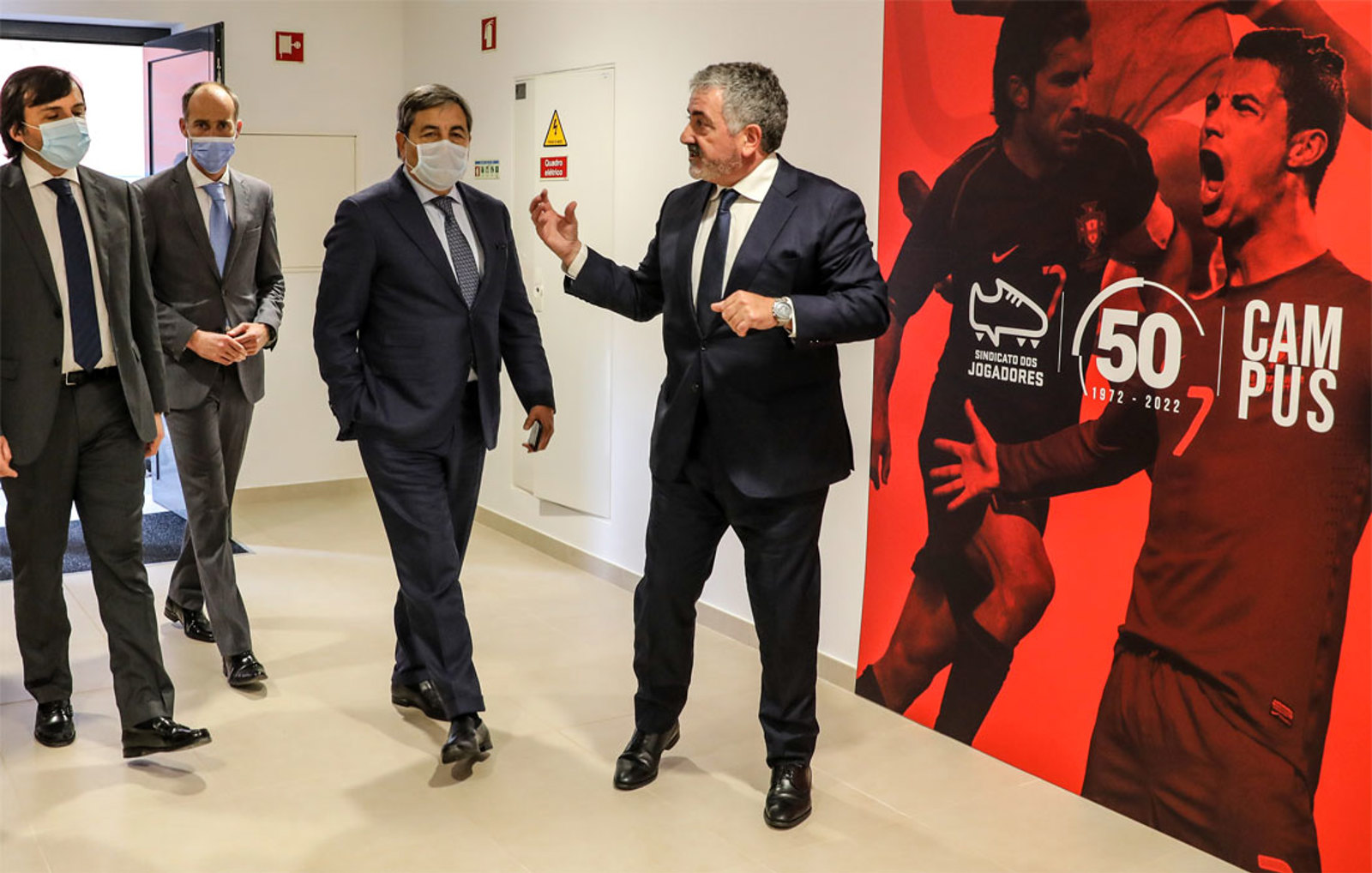 As our name says, FIFPRO is a federation of player unions. Currently, 66 organisations are associated within FIFPRO to support professional footballers worldwide.
Today we highlight Portuguese player union Sindicato Dos Jogadores (SJPF), which on 23 February celebrated its 50th anniversary.
Union president Joaquim Evangelista proudly shows a video of the SJPF's anniversary, which highlighted the opening of the union's player campus on that special day. "The Player Campus is a project to develop the relationship between the players and the community", Evangelista tells. "We now have the infrastructure that allows us to develop projects of social responsibility, using football as a tool."
"We can execute our education plan and help players with their transition into a new career after football. We can offer players without a contract the necessary conditions for a complete training camp. And we will have a football school where former players (or players about to retire) will develop the organisation and the training, guaranteeing them employment opportunities."
For Joaquim the player campus means building a legacy. He is in his final term as president of the SJPF, a role he has held since 2004. Last year he was re-elected by collecting more than 90 percent of the player votes.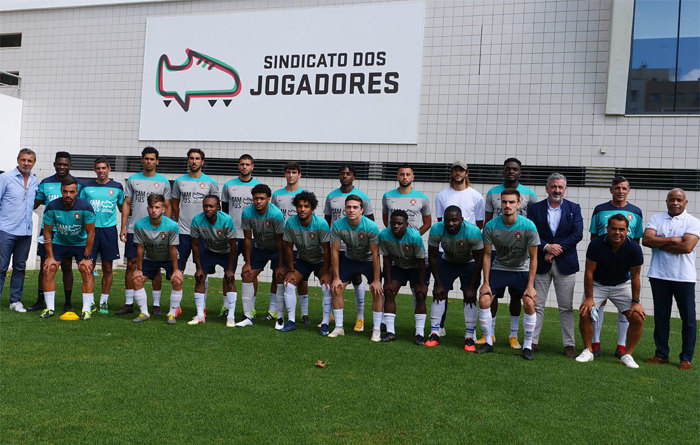 "There´s a legacy in everything we do, but sometimes some achievements are forgotten with time and are not valued by new generations. We have built our player campus for the future generation of players, and it is up to them to take advantage of it."
Joaquim is quick to mention his colleagues at the union, who were instrumental in developing the SJPF into a well-respected organisation. "They all love working for the players. Along the years, the SJPF created an image of credibility and independence. We not only fight for the players' rights, we also sit on the tables where the decisions are taken. That is a real gamechanger for our players. We can participate in the general assembly of the football association (FPF), we have former players on the FPF board, and we are present in the national council for sports. We use data and research to support our positions, and we gained credibility with how we collectively bargain with the League."
"For the good of the players you need to be at the table. You cannot be constantly fighting with clubs and stakeholders. In the end of the day, if you want to achieve something, you need to work together with the FA, league, clubs, government. You need them, you cannot do it alone."
One of the strengths of the SJPF is organising their players. "At the end of the day, a union must have a direction, a strategic plan with a clear vision, and you must always remain close to your members: involve them, talk about their doubts. Above all, you must have the courage to take a position - even if it´s not consensual - in the belief that it is the best position for all players, because if the union won´t do it, others will do it for us."
As the goal of the player campus illustrates, the SJPF is doing more than just legal support. They are working on various projects as the demands of players have increased. "We are looking at players from a holistic perspective, they are more than football players. You have to involve them and invite them to be ambassadors for something they care about, like we do with former national team players Abel Xavier and Maniche. Xavier has his anti-racism and anti-violence project and Maniche has a project for business start-ups."
"We want to share everything we do through the FIFPRO network, because we feel we have a duty to inform and inspire other member unions, and we expect them to do the same. Only then it´s possible to identify what we are doing well, what we can improve, and which new areas we should explore."
To Joaquim, communication is an essential aspect for unions. He even has a column in one of Portugal's biggest sports magazines, Record, which he thinks is a recognition of the union's status. "We have always been transparent and collaborative with media. In this column, as president of the SJPF, I have the opportunity to inform the general public about issues that are important to players. In a normal situation I would not be able to do that with the same scope."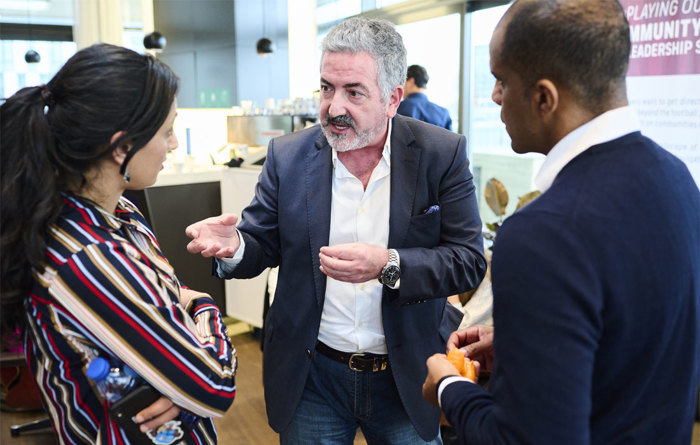 The Portuguese union is one of the older unions, and Joaquim and his colleagues would love to share their wealth of experience with other FIFPRO member unions. Recently, the SJPF helped establish Angolan players' union, ANFA.
"Our advice to other FIFPRO member unions is to take small but sustainable steps. Those who start from zero have to find their space in the industry, and must realise that we represent the protagonists, the key stakeholder in football. We need to work on the involvement of players, strengthen the relationship with other stakeholders and generate recognition as a result of the work that we have done."
"Besides that, I learned that taking initiative, and being independent and combative are crucial characteristics for a union."