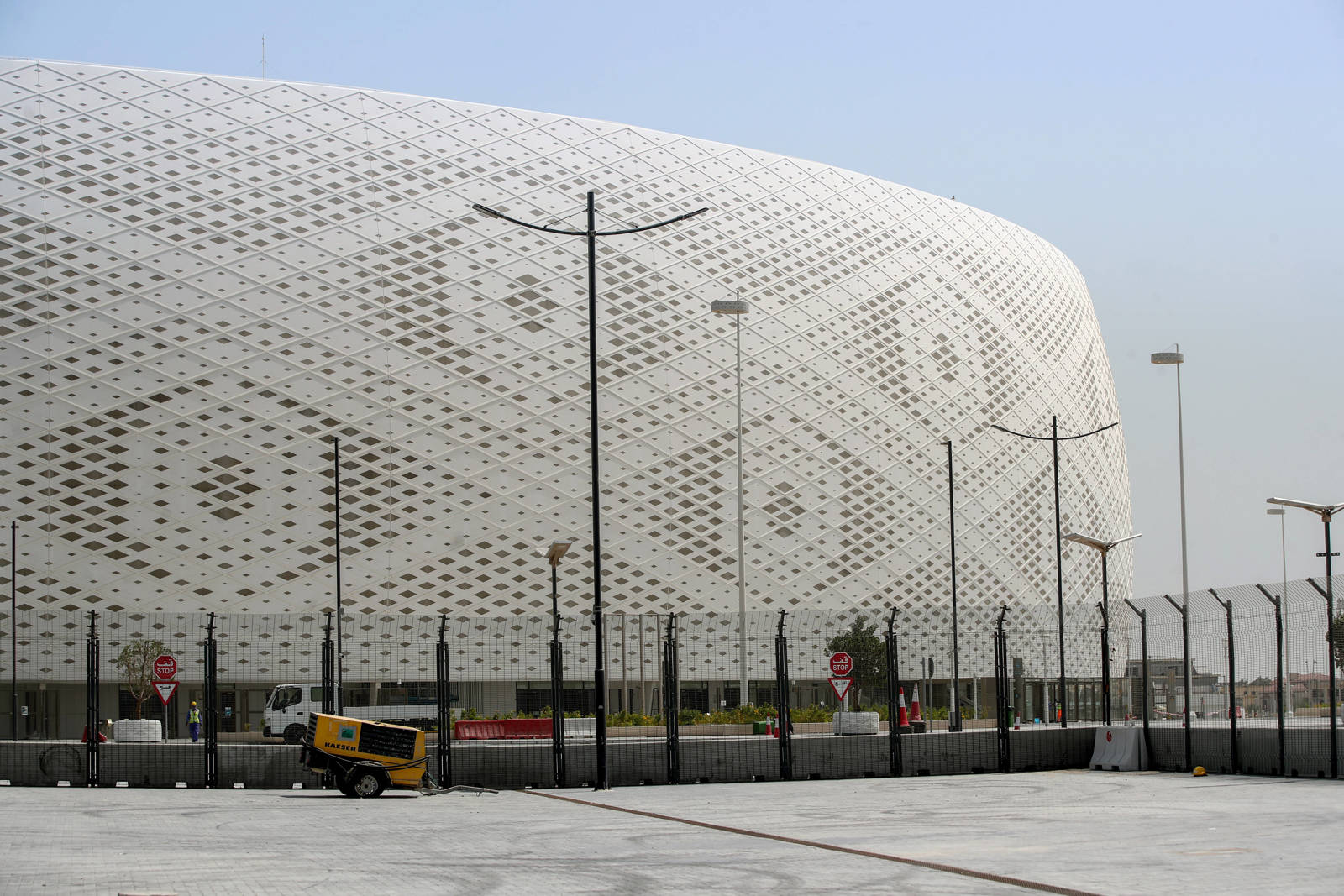 {0} min. reading time
By Jonas Baer-Hoffmann and Ambet Yuson
The draw for the 2022 FIFA World Cup in Qatar takes place this week and it is time to take stock. The long road to the tournament has been filled with human rights scandals and poor worker conditions but also some encouraging signs of progress.
Since Building and Wood Workers' International (BWI) began campaigning a decade ago for decent work for migrants working on World Cup infrastructure, conditions have become safer and their accommodation has improved. Authorities have abolished the notorious kafala system for more than 2 million expatriate workers, introduced a minimum wage and legal mechanisms to protect employment rights. A program to elect and train worker representatives at World Cup sites is helping to empower migrants, as is an agreement on employment standards between BWI and some multinational companies operating in Qatar.
However, workers continue to be subjected to abusive practices. Unscrupulous employers oppose the reforms and are not being held to account. Workers in the most vulnerable positions from countries such as India, Bangladesh, Nepal, the Philippines, Pakistan and some African countries still fear retaliation if they denounce exploitation unpaid wages and long working hours. Those who have escaped poverty in their home country fear losing their job and their salaries. They continue to face the threat of exploitation and unsafe working conditions.
In football terms, it is not even half time. And each achievement gained for workers remains fragile. Among migrants in Qatar there is widespread fear that when the spotlight on Qatar dims after the World Cup the improvements achieved will peter out.
For the progress achieved so far to be underpinned and sustained, Qatar must continue empowering those workers who are afraid, isolated and without a voice. To do this, we are proposing that Qatar sanctions what we are calling a Migrant Workers Centre. It will be a haven where expatriates can go for help. It will provide a safe space for them to meet. It will provide them with the opportunity to develop skills, learn and get advice about their employment rights.
The Migrant Workers Centre will help workers and their representatives defend themselves and allow them to effectively cooperate with Qatari authorities on pressing issues. But it's not just a question of opening a new office and hold a photo shoot to tick another public-relations box. The authorities have to endorse this every step of the way to give expatriate workers the confidence to run it themselves legally and without fear of reprisal.
Similar facilities exist in other parts of the world, from Europe to the Middle East, and help to make sure that immigrants are not disenfranchised.
In recent weeks, we have sounded out other World Cup stakeholders and many have publicly endorsed our proposal: they include human rights organisations, football associations from the Netherlands, Denmark and Sweden and, on behalf of players, FIFPRO. Each of these groups want to be associated with an event that leaves a positive and lasting contribution.
We ask that along with Qatari, FIFA also joins us in cementing this legacy.
Remember, we owe the migrant workers. It was they who toiled in scorching heat to build the infrastructure and stadiums. They endured cramped and inhospitable accommodation. Sometimes, they risked their lives to send money home to their families. Some of them lost their lives. They are the ones who made this tournament happen, and most of them will still be in Qatar when all the players, sponsors and media have gone home. Let's make sure that we do not forget them.
Jonas Baer-Hoffman is the General Secretary of FIFPRO, which represents more than 60,000 professional footballers through 65 national player unions; Ambet Yuson is the General Secretary of the Building and Wood Workers' International, which groups together 351 trade unions representing 12 million members who work in the  building, building materials, wood, forestry and allied sectors.