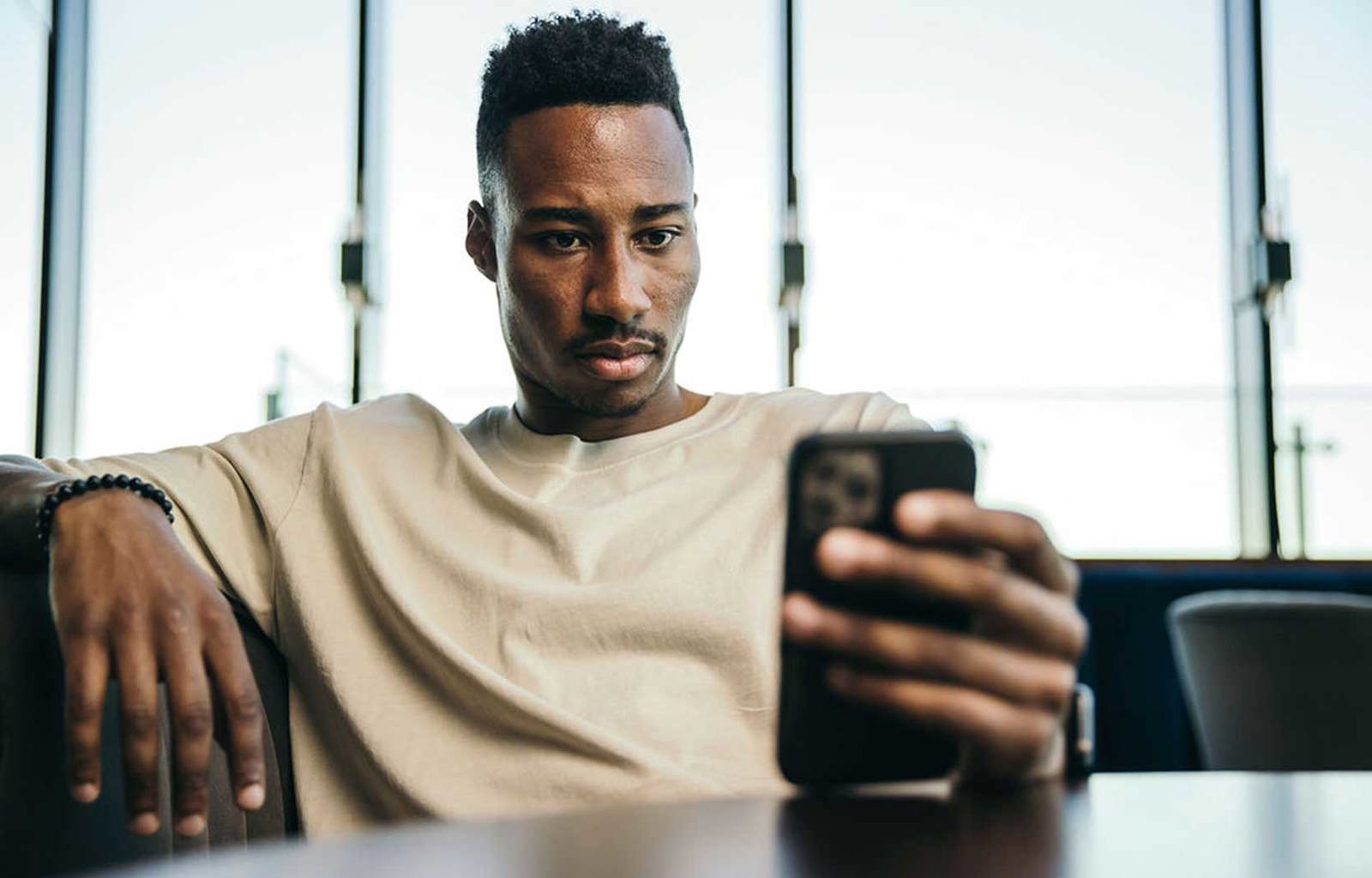 {0} min. reading time
Warning: Readers may find examples of social media abuse in this article distressing
The messages from the parents hit me the hardest.
When I was targeted with a flood of online abuse earlier this year, I was shocked how many people writing horrible things described themselves on social media as proud mothers and fathers. I'd click on the accounts and see profile photos showing their smiling kids.
Shouldn't parents be role models? Examples? And they're sending hatred across the internet to someone they've never met, because of something that happened in a soccer game? Taking time away from their own families to attack someone else's kid?
Even before my social media accounts blew up, March 24, 2022 was already one of the darkest times of my life. I'd started the day hoping it would be one of the best.
I was with the Canadian team in Costa Rica for a World Cup qualifier, and the atmosphere in the stadium that evening was heavy. We knew what was on the line: a win would clinch Canada's first World Cup spot in 36 years. The Costa Rican fans were intense. Emotions ran high, but we weren't intimidated. We thrived off that energy.
In the 34th minute, a Costa Rican forward and I bumped shoulders, he went down, and the ref showed me a yellow card. I was stunned. It was my second yellow of the game, so I was sent off. Our team was reduced to 10 men for the rest of the match.
I needed time by myself. I headed into the locker room and broke down in tears. Barely 10 minutes later, I heard the crowd explode: we conceded. Already down a man, now we were down a goal.
The final score was 1-0. On that night, we'd missed a chance to secure what would have been Canada's first World Cup appearance in my lifetime. My team-mates and coaches consoled me but it was hard not to blame myself.
Afterwards, as we do following every match, the players grabbed their phones to check in with loved ones. Something weird was happening with my phone. It was absolutely blowing up. I'd never seen so many notifications. My Instagram was horrible. Twitter was even worse. In private messages and public comments, in different languages, strangers were telling me what a terrible person I was.
Immediately, a lot of it was about race. It started with monkey emojis.
Someone tweeted at me a photo of men in Ku Klux Klan robes surrounding a burning cross, with the message: "Never play for Canada ever again. You cocky monkeys are the reason Canada never succeeds".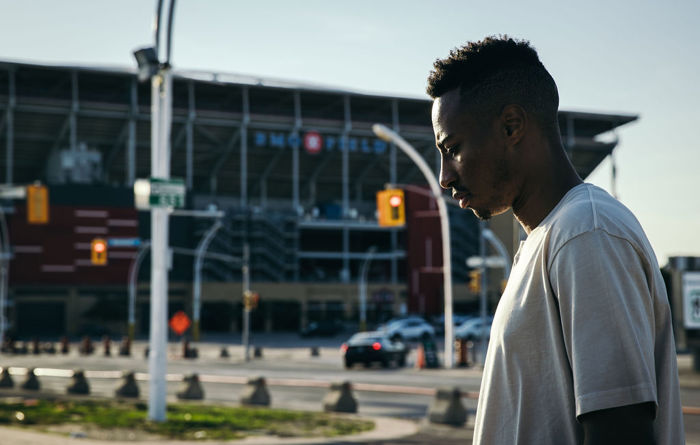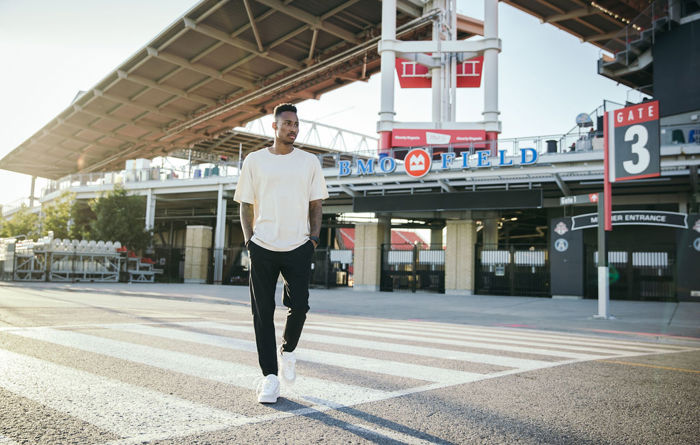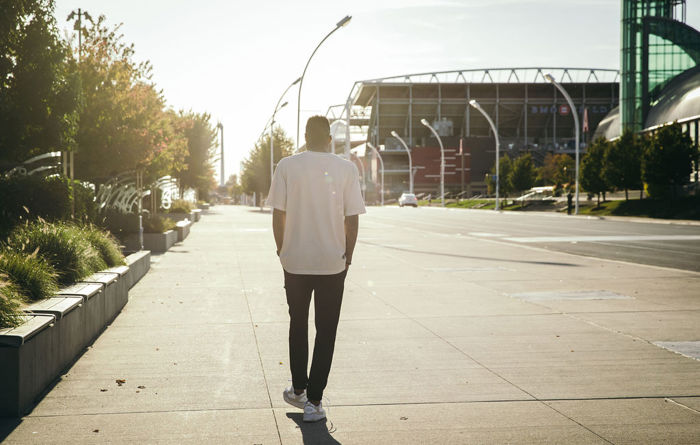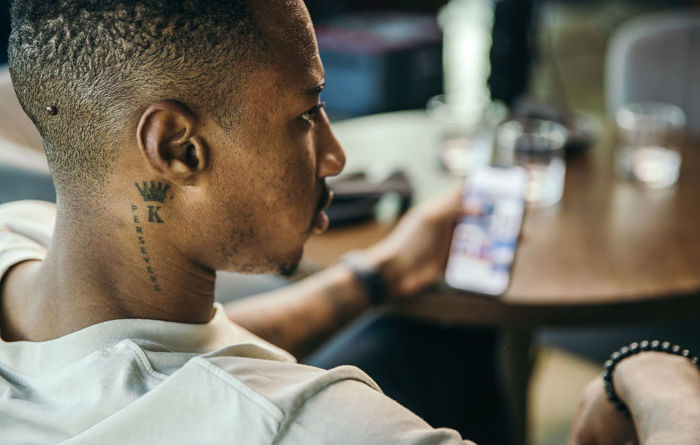 Canada Soccer publicly condemned the abuse, calling it "vile", and it became national news. It wasn't my first experience with social media harassment.
I've never really spoken publicly before about the earlier online abuse I endured while playing for Los Angeles FC. It's a wonderful club with great supporters, but during my fourth season there, the team hit a rough patch and I started getting hateful messages.
It was a tiny minority of LAFC fans, but enough to make me feel like I had a target on my back. It damaged my mental health. I didn't really mention it to anyone at the club until after I was traded away, when I urged them: this is a problem, you need to do something to protect the younger players.
Like football, the internet is global. We now know footballers around the world face these discriminatory and hateful messages. I hope the World Cup elevates this issue, because I think most fans don't realize how serious the impacts are. Players don't speak out much about how online abuse affects us. There's stigma. As professional athletes, we don't want to admit this could hurt us, or that we even notice it. But we're all human. It's not as easy as "just tuning it out". It hurts. It hurts our families.
Last year, like most of the football world, I was horrified when Black players in the English national team faced racist online abuse after the team's loss in the EURO final. I couldn't believe soccer fans could attack their own team's players like that. At the time, it didn't even occur to me that something like that could happen to someone on my team.
But that night in Costa Rica, it blew my mind to see the hate I received from social media accounts with Canadian flags in their profiles – the same flag my team-mates and I wear so proudly, the colours we've sacrificed so much to represent on the world stage. Our team has come so far. In 2017, the year I made my senior national team debut, Canada was as low as 120th in the FIFA rankings. Now, after we beat Jamaica in the next game following our loss to Costa Rica, Canada is heading to the World Cup. Will those same fans who harassed me in Costa Rica cheer us on in Qatar?
"When I was targeted with a flood of online abuse earlier this year, I was shocked how many people writing horrible things described themselves on social media as proud mothers and fathers."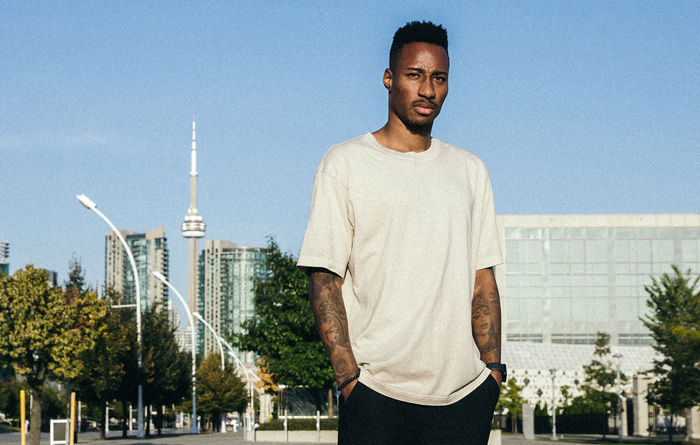 Online abuse is still a relatively new phenomenon, but social media companies should do more. People need to be held accountable. I think it's hugely important FIFPRO and FIFA are taking action and protecting players on this matter during the World Cup in Qatar. All tools should be used to help on this, and finally someone is putting this topic on the agenda.
I'm an optimistic person. I often think about what kind of change I want to see in the world. I ask: what can I do to make things a little better for others, for my family, team-mates, other soccer players and fans I'll never meet? Professional athletes or celebrities or politicians might have bigger platforms, but I always say every person has a circle of influence: friends, colleagues, a community of supporters. Everyone has the power to influence their own circle for better – or worse.
That's why I keep thinking about those parents sending hateful messages. That child in the profile photo must be the most important person in that parent's circle of influence – what kind of world do they want for their kids?