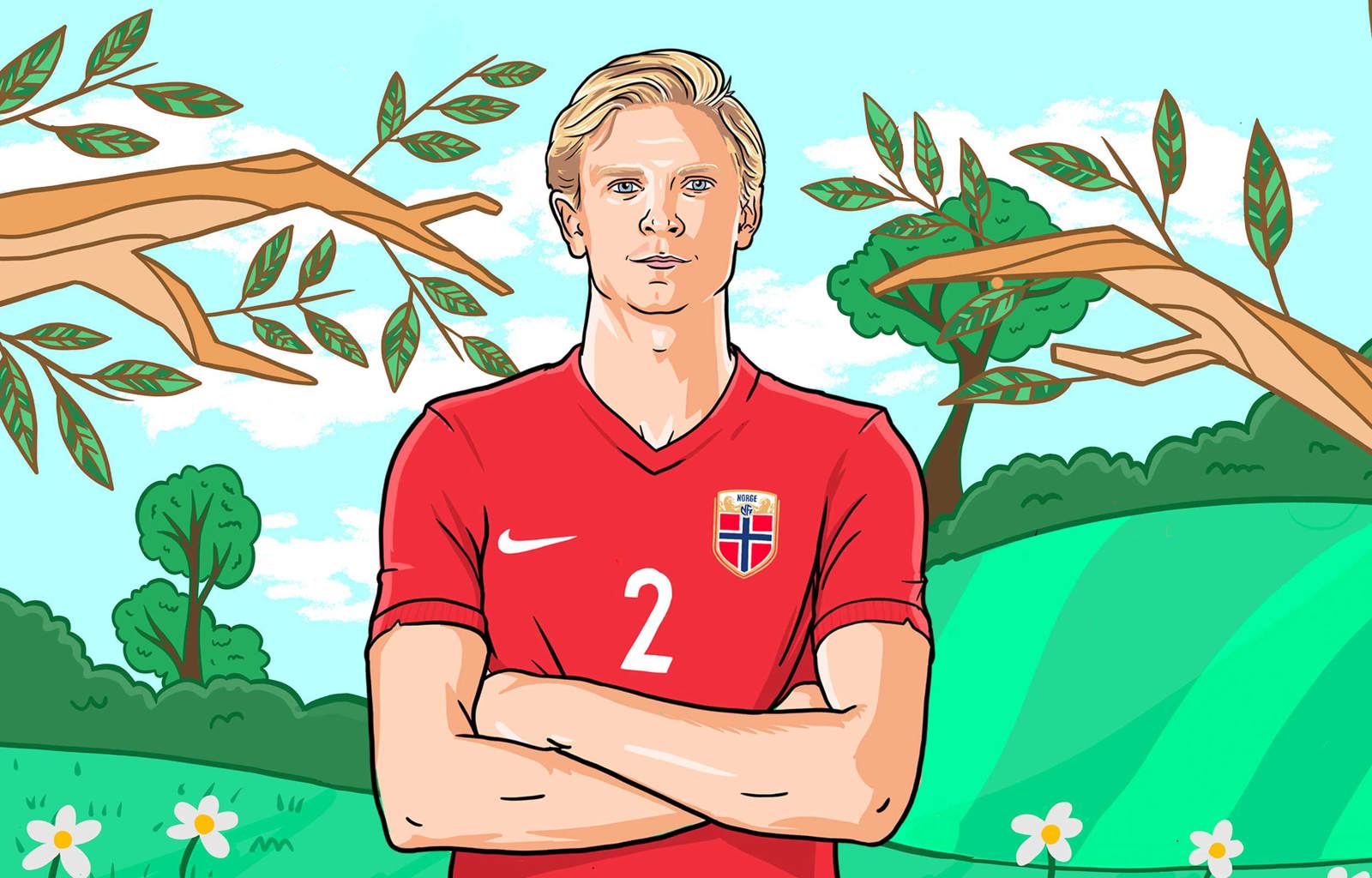 {0} min. reading time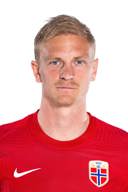 About
Morten Thorsby
Morten Thorsby created a foundation to help restore the balance of nature. The Norway midfielder wants to involve more players and make football more sustainable.
I truly believe that football players can change the world if they use their voices in the right way. They already did with racism, they already did with rights for women, and other social issues. I think that they also have the power to help change the environmental crisis.
I was very fortunate to grow up in Norway, where you have a lot of nature and are surrounded by mountains. I took that for granted. When I moved to the Netherlands in 2014, I was 18- years old, I started to read about the environmental problems that we have. It was a big shock. How was it possible that no one was speaking about such a huge problem?
System.Net.WebException: The remote server returned an error: (400) Bad Request.
   at System.Net.HttpWebRequest.GetResponse()
   at OEmbed.Net.Utilities.RestCall.Call(String url)
   at OEmbed.Net.Consumer`1.GetObject(String url)
   at FIFPRO.BL.Utilities.OEmbed.GetOEmbedHtml(OEmbedType type, String endpoint, String url, Int32 maxWidth, Int32 maxHeight, Boolean fullDimensions)
   at FIFPRO.BL.Utilities.OEmbed..ctor(String url, Int32 maxWidth, Int32 maxHeight)
   at FIFPRO.BL.Utilities.EmbedHelper.GetOEmbedType(String url)
   at FIFPRO.BL.ContentModels.EmbedWidget.GetExternalScripts(String url)
   at FIFPRO.BL.ContentModels.EmbedWidget.get_ExternalScripts()
   at ASP._Page_Views_Partials_Grid_Editors_EmbedWidget_cshtml.Execute() in d:\sites\fifpro.org_213.19.167.187\www\Views\Partials\Grid\Editors\EmbedWidget.cshtml:line 9
   at System.Web.WebPages.WebPageBase.ExecutePageHierarchy()
   at System.Web.Mvc.WebViewPage.ExecutePageHierarchy()
   at System.Web.WebPages.WebPageBase.ExecutePageHierarchy(WebPageContext pageContext, TextWriter writer, WebPageRenderingBase startPage)
   at Umbraco.Web.Mvc.ProfilingView.Render(ViewContext viewContext, TextWriter writer) in D:\a\1\s\src\Umbraco.Web\Mvc\ProfilingView.cs:line 25
   at System.Web.Mvc.Html.PartialExtensions.Partial(HtmlHelper htmlHelper, String partialViewName, Object model, ViewDataDictionary viewData)
   at Our.Umbraco.DocTypeGridEditor.Web.Extensions.HtmlHelperExtensions.RenderDocTypeGridEditorItem(HtmlHelper helper, IPublishedElement content, String editorAlias, String viewPath, String previewViewPath, Boolean isPreview)
   at ASP._Page_Views_Partials_Grid_BaseWidget_cshtml.Execute() in d:\sites\fifpro.org_213.19.167.187\www\Views\Partials\Grid\BaseWidget.cshtml:line 48
We are not in balance with nature. I am talking about climate change, global warming, and environmental issues, like loss of biodiversity, pollution, and overfishing the seas. This is all part of a big sustainability crisis. It worries me a lot. The consequences will be huge if we don't do anything. We have to do a lot more.
A lot of young people talk about the depression that they get because they feel alone, and these are scary topics. I empathise with them, because I felt the same things in the first years I played in the Netherlands. I felt like nobody cared as much as I did.
During my second year at SC Heerenveen, football wasn't going so well. I asked myself if I could still justify being a professional football player, which is an egoistic aspiration, while all these things are happening around us. I discussed it with my family, and we decided that the best thing I could do for the environment was becoming as good as possible at football, and using my voice. That's how I can have the biggest impact. 
To solve the climate and environmental crises, we need to engage more people. Football players have unmatched reach. If we work together, then we can engage more than 3.5 billion supporters. That's almost half of the world's population
Every individual's mindset and actions affect other people's mindset and actions. When I started to act, suddenly people around me acted as well: family, friends, teammates, clubs. We are social animals, that's why individual action really matters.
The very first thing I did was using my bike instead of my car. Then for long travels I got an electric car. Then I started to do other things, like cutting down my meat consumption, which is a huge contributor to emissions and environmental destruction. And two years ago, I realised I had to cut down on flying, because flying is also a huge contributor. I am doing as much as I can, but I am not perfect. I am also pragmatic. I am flying with my team because that is my work.
At Heerenveen, I arranged that we used our bicycles when going to training instead of cars, we made the stadium as sustainable as possible by using less energy and putting solar panels on the stadium.
The most important thing that you as an individual can do is vote. We need systemic changes and that is the job of politicians and state leaders, but they need our support.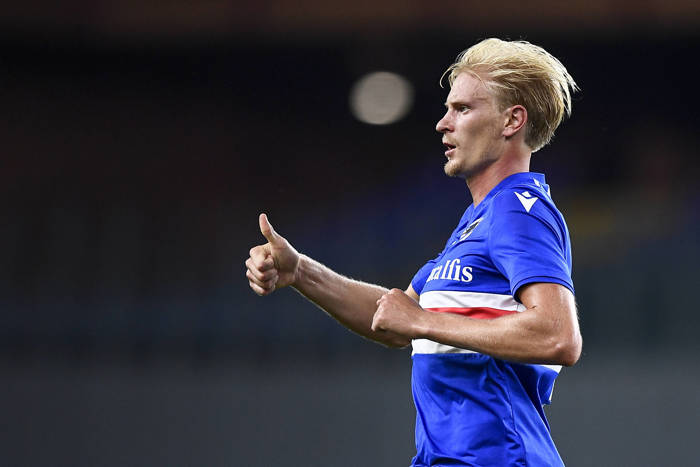 My foundation, We Play Green, is a digital platform for football players who want to help solve the climate crisis. We want to do two things: inspire and enable players to use their voice. We aim to give them all the tools they need to speak about this, such as producing purposeful storytelling, which helps with distributing information to the football family.
The goal is to help restore balance with nature. We are not restoring nature for nature, we are doing it for ourselves. To secure the possibility for our children and grandchildren to grow up living and playing in a world like we do today. It is not about saving the planet, it is about saving us.
I have talked with a lot of people: the environmental minister in Italy, the prime minister and environmental minister in Norway, and I am very excited that I will have a meeting with European Union vice president Frans Timmermans, who is leading the European Green Deal. 
It is very interesting to talk with these people and hear their perspectives, because they take the decisions.
I think they want to speak with me as well, as they see what I see: that we football players could make a huge difference by influencing a lot of people that they don't reach out to. That's unfortunately the truth: only a very small part of society listens to politicians and scientists. Football players can reach everyone: young people, old people, poor people, rich people. Our voices have enormous power. 
Imagine players all over the world joining our platform, and spreading climate and environmental awareness, that could make a huge difference and help us solve the climate crises.