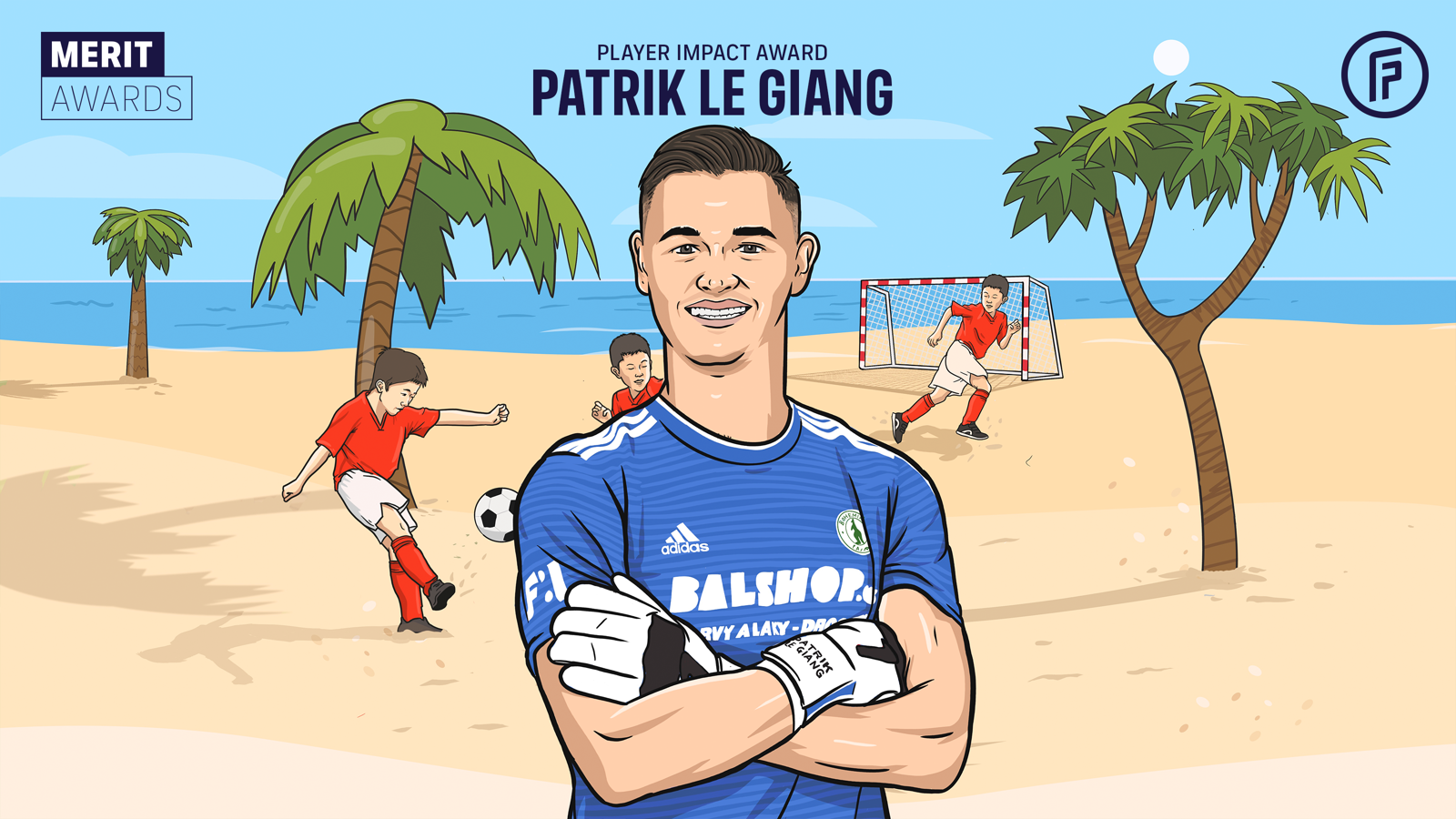 Patrik Le Giang is the winner of the 2021 Player Impact award, the second of three Merit Awards that FIFPRO will present this week to players who are showing outstanding social engagement.
The Slovakian goalkeeper of Bohemians 1905 received his award for his activities to help socially challenged children with education, health and sport. Besides the award, Le Giang will receive USD$ 10,000 to help finance his activities.
Yesterday, FIFPRO announced that Morten Thorsby is the winner of the Player Activism award. This Friday, we will announce the winner of the Player Voice award.
Seven players have been nominated by player unions for the FIFPRO Merit Awards. Ahmed Hassan (Egypt), Yohan Benalouane (Tunisia), Keun-Ho Lee (Republic of Korea), Patrik Le Giang (Slovakia/Vietnam), Marcelo Martins Moreno (Bolivia), Tim Sparv (Finland) and Morten Thorsby (Norway). 
The winning players were picked by a special selection committee, consisting of player union representatives from all four FIFPRO Divisions, former Merit Award winner Haley Carter and Global Player Council member Gabriela Garton, who is also a goalkeeper for Argentina and Melbourne Victory.
About Patrik Le Giang
Patrik, a Slovakian goalkeeper with Vietnamese roots, aims to positively influence the lives of children, who are either living in a socially challenging environment, or are dealing with health issues. He created a foundation called Step by Step and is offering support in various ways. He financially supports children with health problems or children with talents in sports, he organises football tournaments to inspire and motivate kids; he educates children about healthy lifestyle, and he helps with building sporting pitches and schools in Indonesia. In total, more than 500 children have already received support provided by Step by Step.
What the jury said:
"The committee is pleased to see that Patrik is making his support sustainable by setting up a foundation, which redirects the money to the objectives that he has laid out. He is inspiring children to do positive things in their lives and trying to guide them along the way."
What Patrik said:
"When they called me and told me that I had won the award, I actually cried a little bit. I felt so blessed and grateful to even be considered, and even now I still can't believe that it's true. It is a huge milestone for the Step-by-Step foundation, and it comes a new sense of responsibility to live up to this honour and have a positive impact on as many lives as possible."