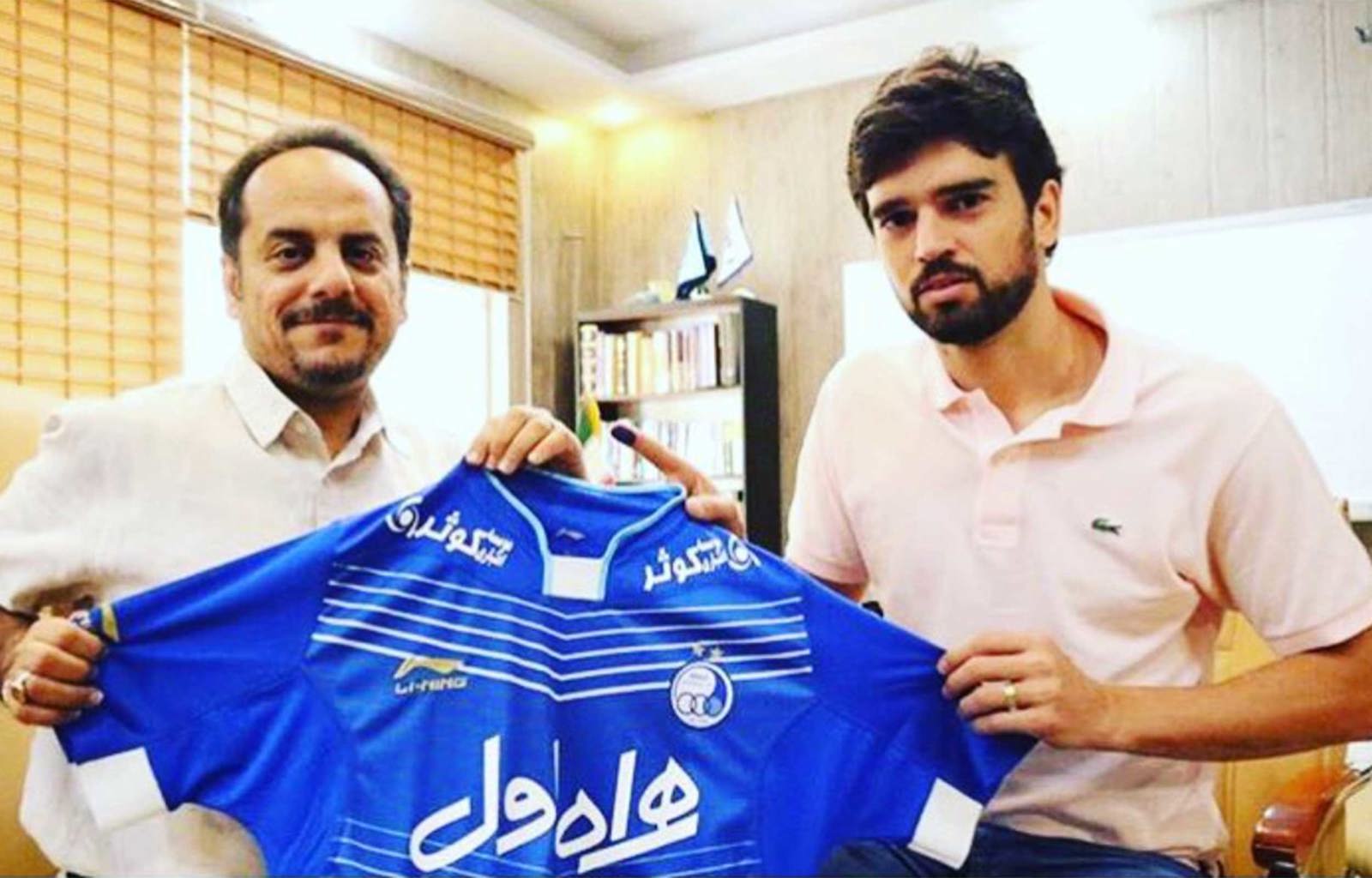 {0} min. reading time
In 2018 Leandro Padovani plunged headfirst onto the turf after colliding with a team-mate during an Iranian league match


Esteghlal medical staff had him removed on a stretcher, without immobilising his head and neck. He was later diagnosed with a spinal injury and is now tetraplegic


Padovani filed a claim at the Court of Arbitration for Sport (CAS) for negligent first-aid treatment. FIFPRO supported the claim and considers the case to be a landmark for advancing player rights
Brazilian player Leandro Padovani plunged headfirst onto the turf after colliding with a team-mate during a match in the Iranian league in 2018. Sprawled on the ground and slurring incoherently, a doctor and physiotherapist for his team Esteghlal Football Club decided he had a concussion and had him removed on a stretcher, without immobilising his head and neck.
He was later diagnosed with a spinal injury and – despite surgery – is now tetraplegic, consigned to a wheelchair, and unable to feel his body below his chest.
Padovani filed a claim against the club at the Court of Arbitration for Sport (CAS) for negligent first-aid treatment. FIFPRO – which supported Padovani's claim – considers the case to be a landmark for advancing player rights because the tribunal agreed such personal injury claims can be brought before the FIFA Dispute Resolution Chamber and CAS.
However, despite evidence from a neurosurgeon, the tribunal found the club was not liable because he could not prove substandard medical treatment exacerbated his injury. The following is an interview with Padovani.
FIFPRO: Do you remember what happened?
Leandro Padovani: I don't remember anything until the moment I woke up in hospital the next day. You can see from the video that a team doctor and physio came on the pitch. They said I was swallowing my tongue. I was confused and was talking strangely. They thought it might be concussion – they thought it was a head injury, not a spinal injury.
From first aid you learn in school, you learn anyone who hits his head, that you don't touch the person, you leave it to the people who are experts. I don't understand how the doctor and physio did not see the seriousness and took me from the pitch the way I was taken off on a stretcher, with my head moving about.
How is your life now?
I live in a small apartment in Brasilia with my wife Larissa and our four-month-old baby son, Lorenzo. To survive after an accident like that you must reinvent yourself. You need to be another person. The injury was a very big low for me. I was in high-performance sport, and now I can only move my arms. I was at 100 kilometres per hour and now I'm at 20 kilometres per hour.
You need to update the space and a society which is not adapted: pavements, restaurants, houses, cars et cetera. People say you look fine, but nobody knows the consequences. For example, I can't hold this glass of orange juice in my hand for long, I don't have full grip in my hands. I have difficulty with peeing, I need to use a catheter. I feel pains in my body every day.
What are your next objectives?
I wanted to get out of a depression, so I am training as a paralympic swimmer. I have a coach and train three days a week in the pool, and two days in the gym doing weight training. My dream is to compete in the 2024 Paralympic Games in Paris. I'm in the three best Paralympic swimmers in Brazil, but on a global level I need to improve. For now, it's just a dream. Were you aware that you were not insured?
Yes. Every year I was there (from 2012 to 2018) there was no insurance, neither medical nor life insurance. You receive an offer of $2,000 to $3,000 per month in wages, but the club doesn't want to give you insurance. There is no room to negotiate – if you refuse there are a million other players behind you who want to play.
You still receive a lot of messages of support from fans in Iran.
I never had problem with the people there: I like the people, the culture, the food. Until today people send me messages on Instagram, they ask me how I am, and sympathise with my case. They don't understand how the club could treat me like that. There was big repercussion in the media after the accident because I was playing in a big team.
The media put pressure on the club to give me a pension. They give me a one-year contract of about $1,500 per month to be a member of the technical commission but they only paid me 60 percent of that amount nine months later. It was just a way to calm down the media and fans. I left in November 2018, and never got a call from the club after that.
Do you have any legal avenues left to pursue?
We took legal action against the club in Iran soon after the accident in 2018, but we didn't hear anything. Nothing has happened. If it was in Europe, there would be different treatment for sure.
I feel like I am a poster boy for everything that is wrong with the game. The treatment I received was subhuman. Clubs need to understand that players are not just disposable objects. We bring income to clubs, joy to fans, and boost the economy but, at the end of the day, who looks after the player?