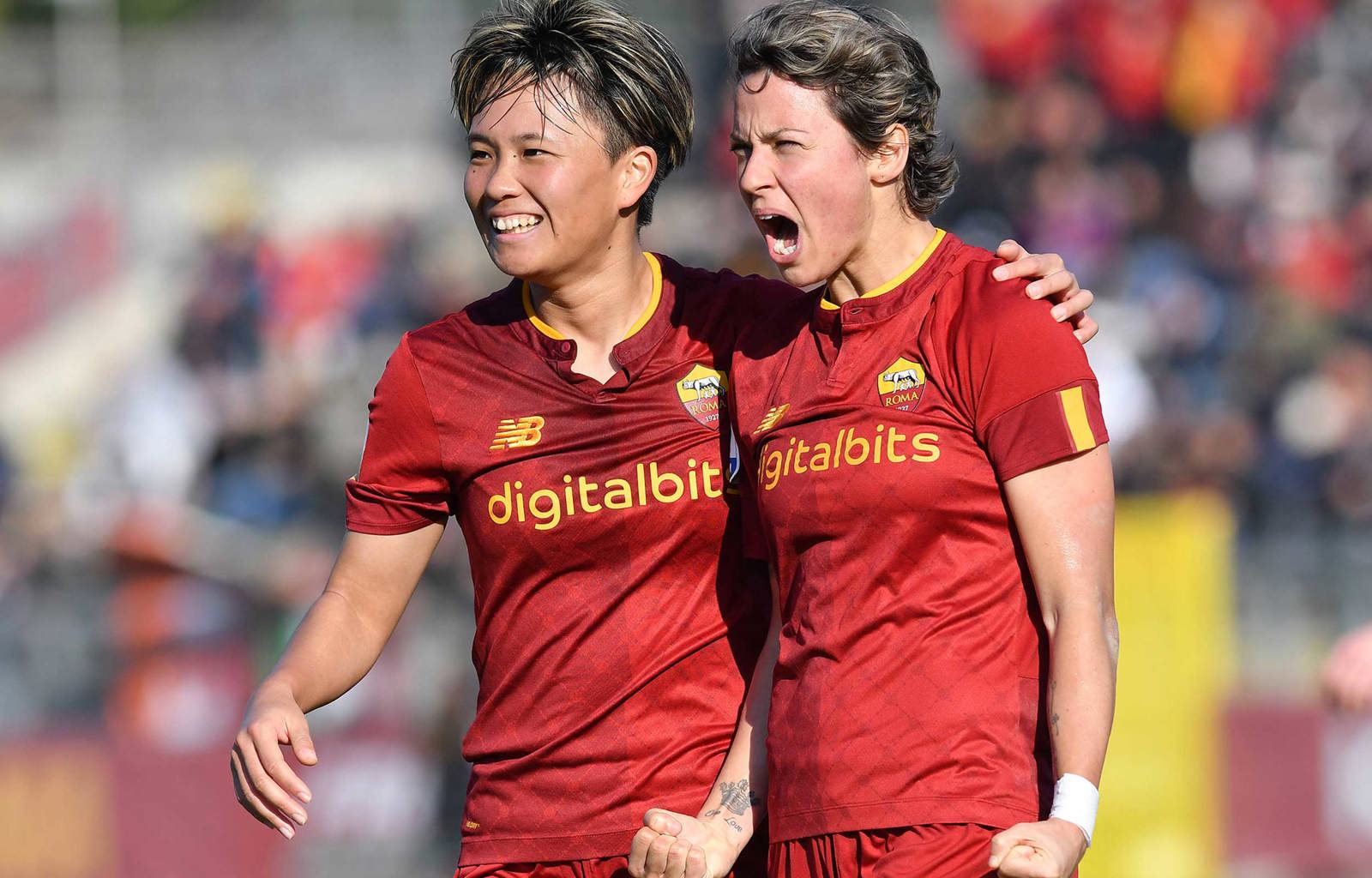 {0} min. reading time
Player Workload Monitoring platform provides extensive data about the workload and travel of professional footballers
Digital tool is developed and operated by FIFPRO and Football Benchmark


Size of women's football sample has been increased from 85 to 300 players, with data stretching back to June 2018
New data has been released detailing the workload and travel demands of elite women's footballers, with four Italy-based players – Moeka Minami, Manuela Giugliano, Valentina Giacinti, and Giada Greggi – included in the top eight for most minutes played.
The data can be accessed via FIFPRO and Football Benchmark's Player Workload Monitoring, a digital platform tracking the health and workload status of professional footballers around the world.
The data reveals that Minami (AS Roma/Japan) has played the most minutes – 3,815 over 41 games – between 1 August 2022 and 31 March 2023. This is followed by Caroline Weir (Real Madrid/Scotland) on 3,808 minutes and Giugliano (AS Roma/Italy) on 3,523 minutes.
Meanwhile, Olivia Chance (Celtic/New Zealand) has journeyed 145,406 kilometres over 12 trips – making her the most-travelled international from 1 August 2022 to 31 March 2023. Behind Chance is Sam Kerr (Chelsea/Australia) with 128,752 kilometres, followed by Sarina Bolden (Western Sydney Wanderers/Philippines) with 113,503 kilometres.
The size of the women's football sample in the tracking tool has recently increased from 85 to 300 players, with data stretching back to June 2018.
The tool's selection process prioritises players who regularly feature for their clubs and national teams. In total, there are players from 122 different clubs, representing 32 different leagues and 51 nationalities.
An annual report looking at player workload leading into the FIFA Women's World Cup will be released in mid-July by FIFPRO prior to the global finals.