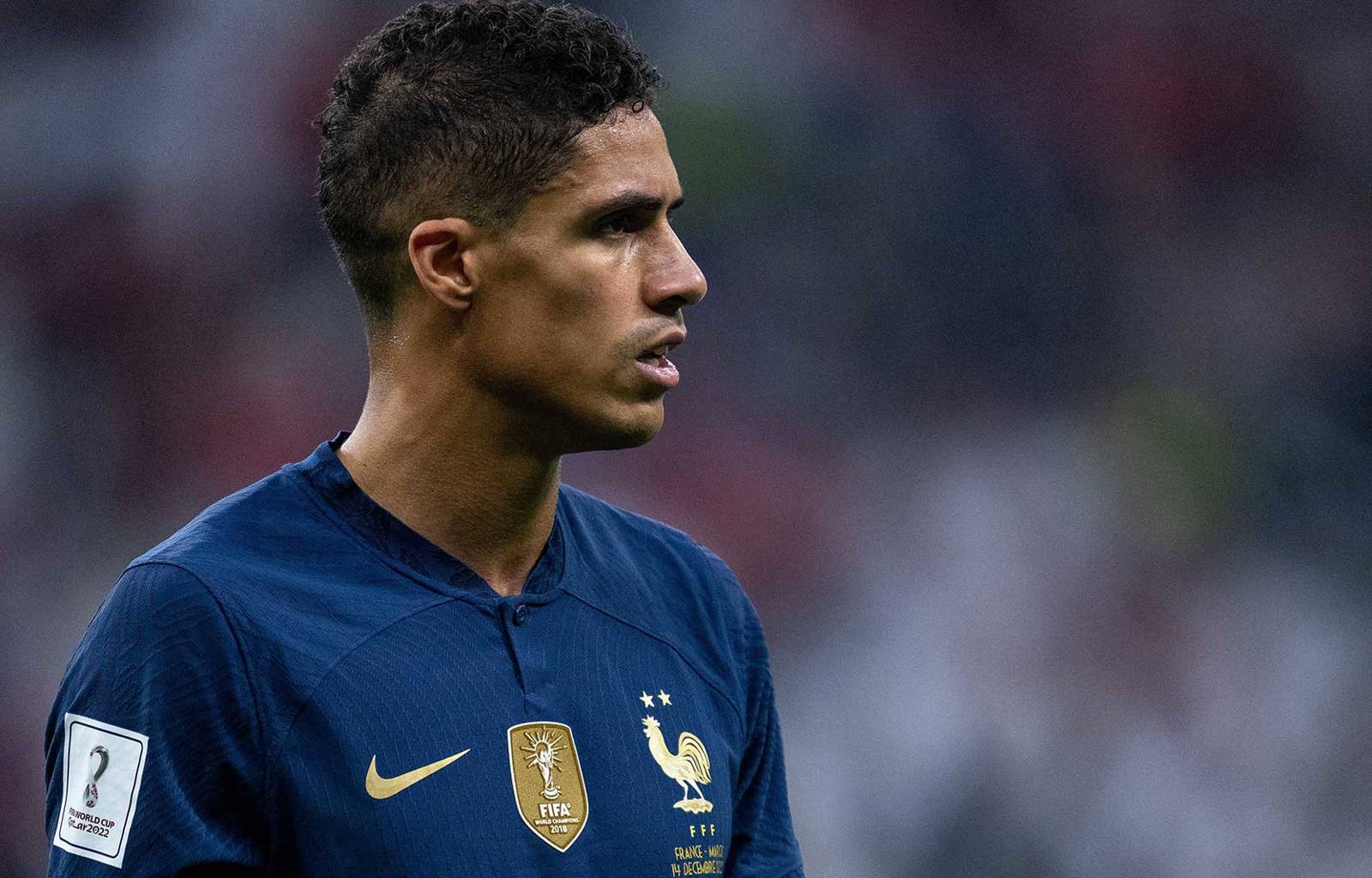 {0} min. reading time
World Cup winner Raphael Varane calls time on international career at just 29


Cites "overloaded schedules" and playing "non-stop"


FIFPRO has long advocated for a more balanced calendar that protects players
Raphael Varane has enjoyed a trophy-laden career at both club and international level.
No stranger to the big occasions, the France defender has played in two World Cup finals; tasting victory in 2018 and picking-up a runners-up medal in Qatar less than two months ago.
At 29, it seemed like the biggest games on the international stage were still to come for Varane – but the Frenchman says the demands placed on elite players from football's overloaded match schedule means he can no longer continue playing for Les Bleus.
"The very highest level is like a washing machine, you play all the time and you never stop," the Manchester United defender told Canal Plus. "We have overloaded schedules and play non-stop. Right now, I feel like I'm suffocating and that the player is gobbling up the man." Varane is not the first international player to raise such concerns. Last year the likes of Saliou Ciss, Jonathan David, Mathew Ryan, Arturo Vidal, and Maya Yoshida all expressed their concern of the current match calendar.
Varane's comments represent the latest warning to football stakeholders that the needs of players are not being met.
FIFPRO has long advocated for a more balanced calendar that protects players from the harmful physical, mental, and social effects of extreme overload and underload.
A FIFPRO survey released last year showed professional footballers are clearly in favour of new regulations to address the increasing match congestion and travel burden at the top of the game.
The 1,055 players surveyed include those from leagues in England, France, Italy and Spain which revealed:
55 percent of players got injured because of an overloaded scheduled
40 percent of players said that a congested calendar affected their mental health
50 percent of players said their club or national team had cut short their offseason
On international match windows, 46.5 percent said they would prefer them to be longer but less frequent, compared to 25.7 percent who would not. The remaining 27.7 percent were unsure.
The 92 high-performance experts – including sports scientists, doctors and conditioning coaches – involved in the survey support the views of players that the current level of matches in elite football without protective regulations poses risks to mental and physical health.
According to 88 percent of the experts, the amount of games being played is too much.