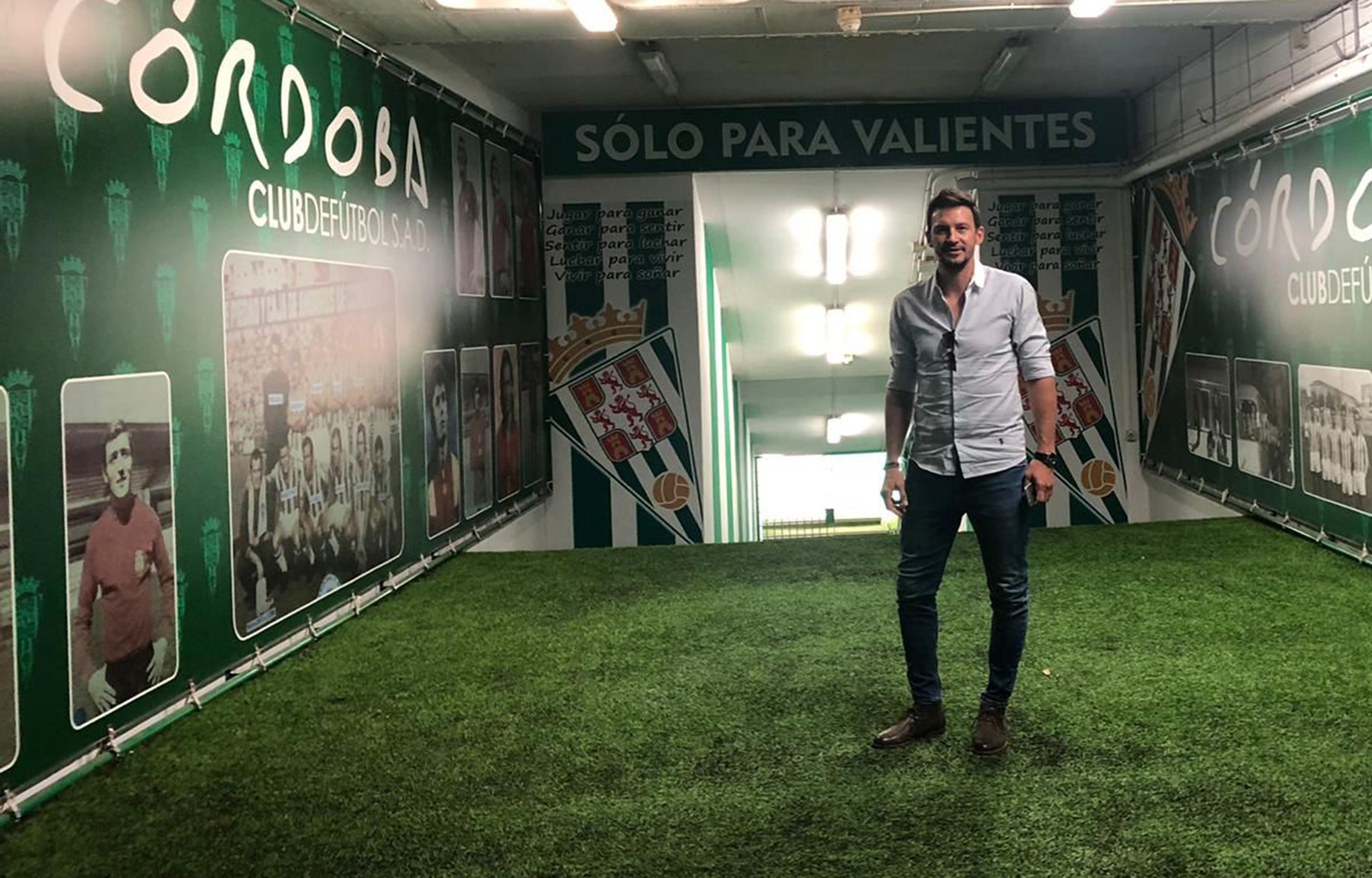 {0} min. reading time
Martín Saric' elder brother, Mirko, took his own life in 2000, at the age of 21, when he had established himself as one of the great hopes of Argentine football


Martín, who was also a footballer, had to leave and go and play in Croatia to be able to get over the trauma and mourn the loss of his brother


Today, as a players' representative, he stresses the importance of clubs dealing with players' mental health problems in time, even in the lower divisions
Twenty-one years have now passed and Martín Saric still finds time every day to remember some anecdote, a word or simply the image of his elder brother Mirko.
21 years was Mirko's age, when on the morning of 4 April 2000 he decided to take his own life in a room of the house he shared with his parents. He was one of the great hopes of Argentine football. He had a settled place in the San Lorenzo first team and even Real Madrid had made offers to sign him. But his mental health problems managed to lead him astray and pushed him over the edge.
Today, on the occasion of World Suicide Prevention Day, Martín is sharing his private thoughts about this momentous event with FIFPRO and analysing the key factors that helped him recover from such an emotional blow and get back on his feet again.
"If mental health is still a taboo subject in football clubs, imagine what it was like talking about depression 21 years ago. In the past no club had a psychologist and if you mentioned that you had mental health problems, they treated you like a lunatic", Martín explained to FIFPRO. In two decades, the approach to mental health in football has changed drastically. Currently, FIFPRO has launched its worldwide mental health campaign "Are you ready to talk?", with the aim of offering professional footballers the appropriate tools to detect the signs of a possible mental health problem and then act accordingly by following the right paths, with professional help.
Martín remembers that in the months preceding the suicide, Mirko had undergone three important events that undermined his state of mental health. Firstly, he had suffered a serious injury in one of his knees which had kept him off the pitch. He had also received the result of a DNA test which showed that the child he had supposedly fathered with his partner was not his. And finally, he was embroiled in a legal dispute over a traffic accident he was involved in.
"One of the problems my brother always had was that he couldn't understand that there are people who deliberately hurt others without considering the consequences. He couldn't really understand evil", Martín said.
"Shortly before his death, he had an accident in his car. There was a collision and his vehicle was projected towards the pavement, where it struck a car parked outside a house. When the owner of that car came out, he threw himself over my brother's car and complained that he'd been injured by the accident… On the day he committed suicide, my brother had to go and testify about this in court."
"Players depend on their bodies, and the body is controlled by the mind. If clubs don't understand this, they won't even be able to get the best performance out of their footballers"
At the time of his suicide, Mirko was alone with his two parents. His three siblings, to whom he was very close, were no longer living at home. "That day I was playing at Sportivo Luqueño, in Paraguay. One of my sisters called me and told me that Mirko was in a very bad way, that he needed me and I should come to Argentina immediately. I finally heard the news through a friend who was taking me to the airport in Asunción. I felt like breaking everything."
For the next year and a half, Martín decided to return to his country and continue his career as a footballer in Argentina, to be close to his family. But he soon realized that if he wanted to start mourning his brother properly he had to seek his professional future far away.
"That year and a half was very hard; it was horrible. I was playing for Nueva Chicago and at every match the rival fans were shouting things about my brother at me. I was fighting the fans themselves; it was impossible to carry on like that."
At the age of 22, he decided to move and play football in Croatia, his parents' native country, where he could start his own family and where he stayed for nearly a decade. Martín lived abroad for twelve years before returning to his country. "Once I had moved to Croatia I could start mourning what happened with my brother and begin to put my life together and enjoy it. I didn't go to the psychologist because at that time I had no faith in them; my brother had been seeing a therapist and what happened to him still happened. I didn't believe in it. But at least I could build my own life. In Croatian football I was no longer Mirko's brother; I had become Martín Saric", he declared.
When he was 32, Martín retired from football and after some toing and froing he found his new career path working as a players' representative and dealing in electronic goods.
Today, at 42 and in daily contact with players aged from 11 to 30, he accepts the crucial value of responding to footballers' mental health issues and underlines the importance of knowing how to listen to their cries for help.
"Players depend on their bodies, and the body is controlled by the mind. If clubs don't understand this, they won't even be able to get the best performance out of their footballers. You have to know their histories, where they come from, what their families are like, how they are."
"Players who come from the interior to clubs in Buenos Aires find it very hard to be torn away from their families and that must be addressed too. They must be given the right tools so that those who are suffering some kind of depression know that there's a place where they can find support and be listened to."