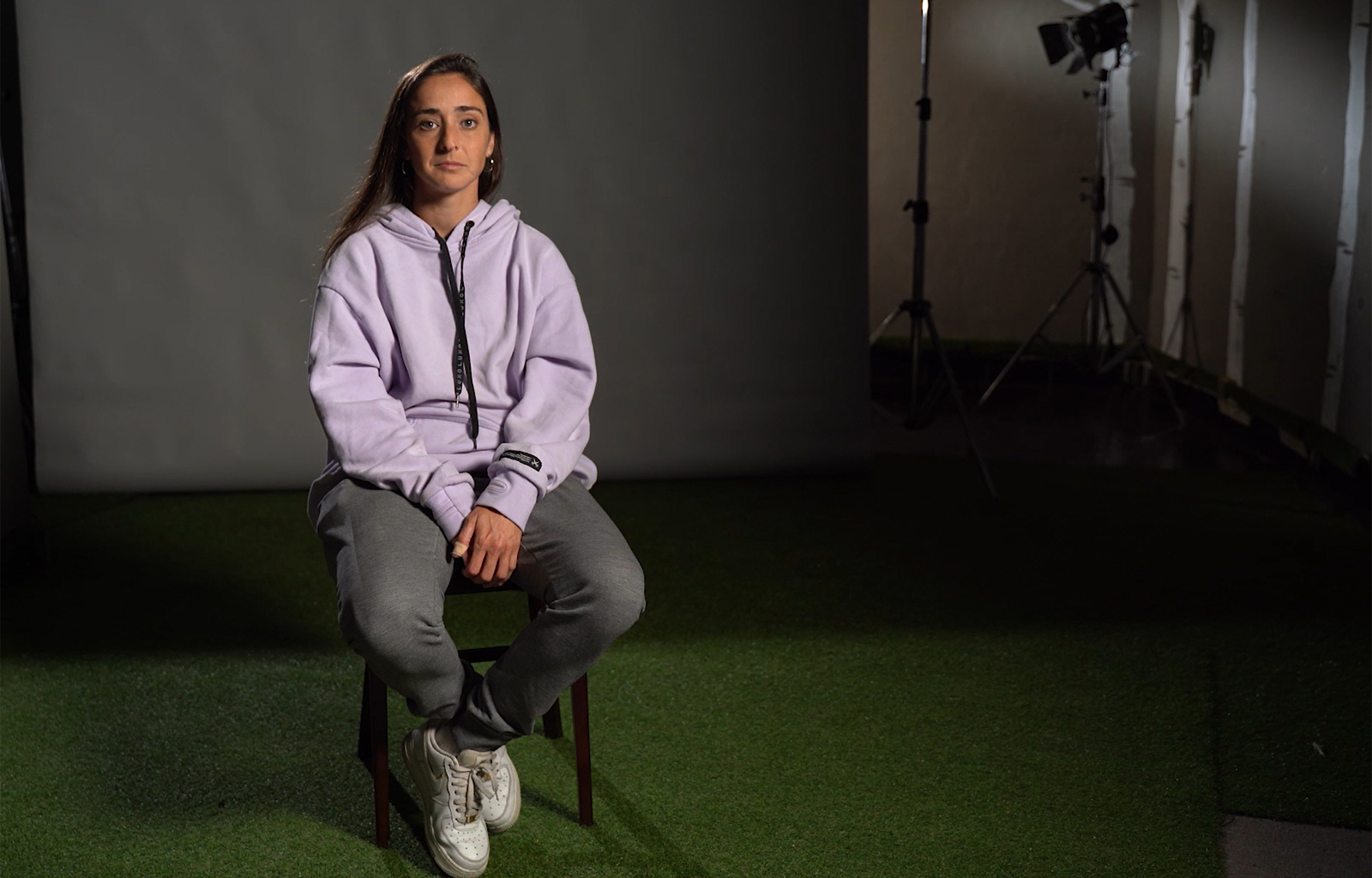 {0} min. reading time
Macarena Sanchez won national championships with UAI Urquiza in Argentina and played a vital role in helping to professionalise women's football in the country


However, the San Lorenzo striker has experienced severe mental health problems, especially in the last year


On the occasion of World Mental Health Day, on 10 October, she talked with FIFPRO to help other players and people who are also suffering mental health problems
It was March 2020, in one of the regular therapy sessions I had every week. I'd been feeling pretty bad, and I went to the sessions without really telling my therapist what I was going through, because I was embarrassed about what she would think.
I felt my life was worthless; it had no meaning. Everything I had and all I had achieved was not enough; I wanted to disappear, I wanted to die. In that session, I couldn't take it anymore and felt I had to ask for help. I had a hard time leaving the therapist's office. I was in a very vulnerable state.
After this I started a process with the psychiatrist. That was the first step towards sorting out a lot of issues and starting to accept the fact that I had a mental illness and had to face it, and that I had to go ahead and ask for help.
I was in no condition to train or play. The pandemic had just happened, so it was much more difficult for me to deal with that as well. I thought of explaining my situation to the coaching staff, but I didn't out of shame. I was afraid of it being reported in the media and all the stigma attached to depression.
In one game I started crying at half-time. I couldn't go on, and that's when the coaching staff realised what was happening. In a training session I told them the truth, and I must say that from that moment on the club treated me very well. Contrary to what I had expected, they were very understanding. They knew when I was not ready to train and how to support me. I didn't tell my team-mates at that stage because I felt I had to solve the problem myself, with the help of those closest to me.
It was difficult for my family, especially because of the pain I felt I was causing them. They gave me a lot of support from the very beginning, constantly coming to Buenos Aires, always by my side in my ups and downs, understanding that sometimes I didn't feel like talking. I didn't even feel I knew what was happening to me. They gave me time and space, respected my moods and were with me during the process. I think this was also a crucial factor in enabling me to talk about it today.
I don't think the clubs are equipped to face this kind of situation among their players. It seems to me that we will only be able to solve it when we start talking about it and not treat it as a taboo subject. In women's football, especially, there's absolutely nothing being done about it. Very few teams have a psychologist. Clubs focus a lot today on the physical fitness of men and women players, and not so much on their psychological health. But I believe a person's well-being depends on a balance between the two. Footballers are put on a pedestal and then we all think they have their lives figured out. We need to get away from that idea and understand that players are under a lot of pressure. We have a life outside our job and that obviously has an impact on our football performance.
I was talking to a professional footballer I knew. I found out he was going through a difficult situation and wrote to him to find out how he was doing. I offered him my support, and told him that the same thing was happening to me; I was suffering from depression. He told me it was very common in football, especially men's football. He thanked me. And that's when I realised that it was very important for me to talk about it, because I have an important voice in football. I realised that I had to forget about my shame a bit, because my testimony could help a lot of people.
In Argentina, suicide is one of the leading causes of death among teenagers. I find this shocking. (Note: Macarena is the Executive Director of the National Institute of Youth of Argentina). We must support those who are suffering. When we see someone who's having a hard time, we must realise that this person is going through situations we don't know about. We can't judge them and say what's right or wrong. We simply have to be there for them, and let them know that they're not alone and they have a lot of people who are going to understand them and help them get through it.