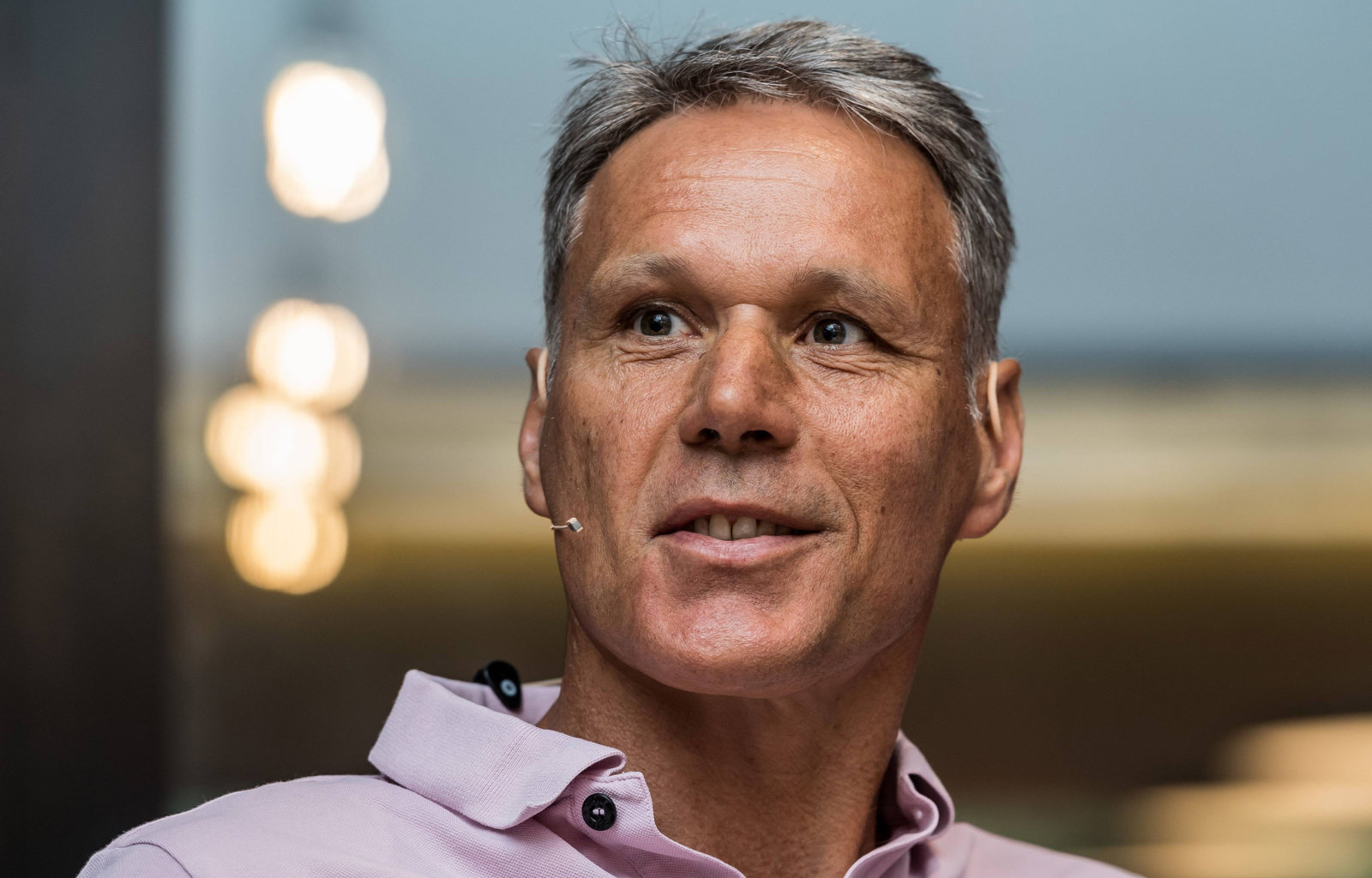 {0} min. reading time
This week marks three years since the start of the Drake Football Study


The study is tracking the health of around 170 men's and women's footballers over 10 years


Marco van Basten was a special guest and panel speaker at the official launch in October 2019
This week marks three years since the start of the Drake Football Study: an unprecedented 10-year project that will yield new insights into various health domains of footballers.
The study is tracking the health of around 170 men's and women's professional footballers, beginning during their playing careers and eventually transitioning through to retirement.
In October 2019, the initiative was launched at Arsenal's Emirates Stadium where three-time Ballon d'Or winner Marco van Basten was a special guest.
"This long-lasting project is important for the professional football industry because it contributes to the scientific evidence that is needed to manage and treat potential health problems among players," Van Basten, reflecting on the launch, told FIFPRO.
"It can also contribute to the prevention of health problems among active and retired players."
One of the greatest strikers of his generation, Van Basten's goals helped Ajax and Milan to three domestic league titles each, as well as playing an important role in the Netherlands winning their first UEFA EURO title in 1988.
Though the two-time European Cup winner enjoyed a host of accolades during his playing days – adding the FIFA World Player of the Year to his three Ballon d'Ors – Van Basten played his final game aged 28, being forced into early retirement due to a severe ankle injury. 
"At present, there is more attention on injury prevention compared to when I played – and more evidence on how to do it right," he said. 
Effect of overloaded calendar  
When it comes to the physical health of elite footballers, the current overloaded match calendar cannot be ignored. 
A FIFPRO survey from 1,055 players and 92 performance experts released earlier this year shows professional footballers are in favour of new regulations to address increasing match congestion and travel burden.
The 92 high-performance experts – including sports scientists, doctors and conditioning coaches – support the views of players that the current level of matches in elite football without protective regulations poses risks to mental and physical health. 
Van Basten continues to be an outspoken critic of the current overloaded playing calendar.
"It is important to limit the number of matches by limiting the number of competitions, limiting the number of clubs per competition, and limiting the duration of tournaments," said Van Basten.  
"A year has 52 weeks. Players need four weeks as an off-season break and two weeks as an in-season break. If you have five weeks of preparation, you have nearly 40 weeks left. 
"To achieve the limitation of matches for top players, coordination across competition organisers is necessary. But, of course, we know that financial aspects and revenues are leading." Concussion and mental health
One of the aspects of footballers' health that is being examined during the Drake Football Study is the long-term effects of concussion.
During his career, Van Basten had to spend a night in hospital for concussion after an opposing goalkeeper connected with his head instead of the ball.
"There is more awareness now about concussion and its potential consequences compared to my playing days. It looks like football has finally given concussion the necessary attention. While focus is often on the physical health, brain health is equally important," said Van Basten.
"Next to concussion, it would be good to gather scientific information about headers and whether headers have an impact on a player's brain. How long can a player head the ball during their career? How often is it safe or unsafe? This discussion is mostly articulated by media but it's the scientific information that we need to get."
Thanks to FIFPRO's collaboration with the Sports Medicine department at Amsterdam Univerity Medical Centres and University of Pretoria in South Africa, two PhD candidates are about to start analysing some data from the Drake Football Study in the coming years.
Early priority will be given to joint pain in the hips and knees of men's players, while mental health will be the early focus of women's players.
"There is more attention on the mental health of players nowadays," said Van Basten.
"We need the data to enable us to understand why a player chooses to study, and has a good mental health, and why a player opts for alcohol dependency and has a poor mental health. The data should help us to understand these choices and will also enable us to manage and guide players in a better way."
The Drake Football Study is seed-funded by The Drake Foundation and supported by Amsterdam University Medical Centers, Mehiläinen (Finland) and Push Sports (The Netherlands). FIFPRO Chief Medical Officer Prof Dr Vincent Gouttebarge is leading the research.