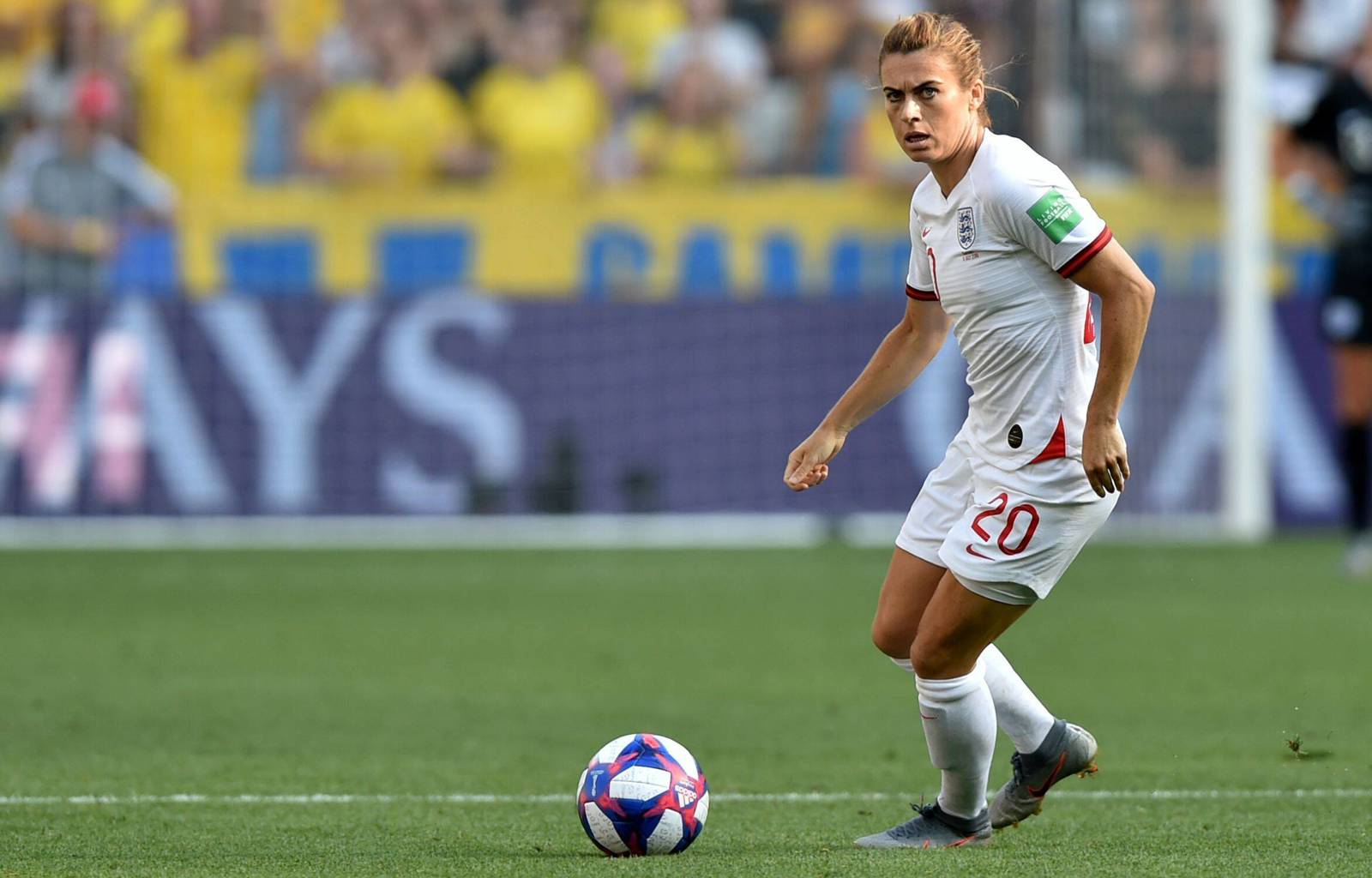 {0} min. reading time
Former England International Karen Carney MBE embarked upon a career in sports media before retiring from her playing profession
Through her work with Visa she has discovered a whole new interest in the corporate world, while giving back to the football community
She encourages all players to constantly upskill to set them in good stead for retirement
During my time at Chelsea my coach, Emma Hayes, rang me up one day when I was at the training ground getting treatment. She had seen me on the television the night before, working on the Chelsea's men's game and told me that I was doing too much media work. She said it was only a matter of time until I tired myself out, and that I had to concentrate on my football. 
Of course, at that point my main focus was my playing career. So, although I didn't want to, I took a couple of weeks where all of my free time outside of football was just spent at home recovering. Then I got another call from Emma, enquiring what the hell I had been doing the past few weeks – she said I looked exhausted. I explained that I had been doing nothing but football, and she said "right, okay – get out and do something else. You need it."
We laughed about it at the time, but it pointed out just exactly how I work. I get my energy from doing other things, if I'm not constantly stimulated, I'm just not the best version of myself.
This set me up very well for life after football, because by the time that I came to retirement I had a psychology degree, and had been doing media work for some time. There were still challenges, however. I was overwhelmed with simple tasks like arranging a doctor's appointment, planning my meals, and working out my time schedule –all things that are predetermined for footballers. Despite these hurdles, I really think my transition period was made easier because of upskilling I did throughout my career. It's not that I was preparing for retirement, or anything like that, but my interests outside of football and my perusal of them helped me do what I do today. Like many other players, when I finished playing I had to have another income lined up as I just didn't have the resources to take a gap year, so the upskilling element was important. 
Visa contacted me shortly after my retirement, asking if I wanted to be involved in creating a development programme, The Second Half, to help female footballers with their skills off the pitch. After seeing their passion for the project and the tangible way I could help other players it was a no-brainer for me.
I had been operating in the dynamic nature of football, so I wasn't sure about adjusting to a corporate environment, but I was totally surprised. There are so many aspects of my new job that I didn't know existed, and I found myself enjoying a new identity and routine that existed outside of football. I started as a consultant, and now I'm also studying for an MBA in Business so I can progress further and give more value back to the company, because I've found that I'm passionate about it.
"The more I got into it I realised just how much I had learned"
To discover this though, I had to try it for myself, and that's what The Second Half is about;  it gives current and retired players an insight into what careers and options might work for them, and how to go about getting there.
There are several online sessions within the programme dedicated to different subjects, and when the concept of a "transferable skills" session came up, the Visa Team were like "this one is yours, Karen. You've transferred your skills, now you need to deliver the talk". I thought that I was completely out of my depth – creating a presentation, doing the branding – these were all things that I had never done before. However, the more I got into it I realised just how much I had learned, and how much I had to share on the topic with others that would someday be the same situation as I was. It was a challenge, but I got up there and enjoyed delivering the presentations – and it shows just how transferable our skills are. 
No two footballers are the same, and it makes sense that we are all going to have different paths once we cease to be players. My advice would be, whether you're already retired or just embarking on your playing career, to concentrate on upskilling. You might not know where exactly it would take you, but it's always going to be a valuable use of your time – time that you might not get on the other side of retirement.
For some of you, programmes like The Second Half are the perfect opportunity to challenge your mindset off the pitch. It would be naïve for any of us to think that football is going to last forever, but that doesn't mean that you can't keep one eye on the ball and one looking towards the future.