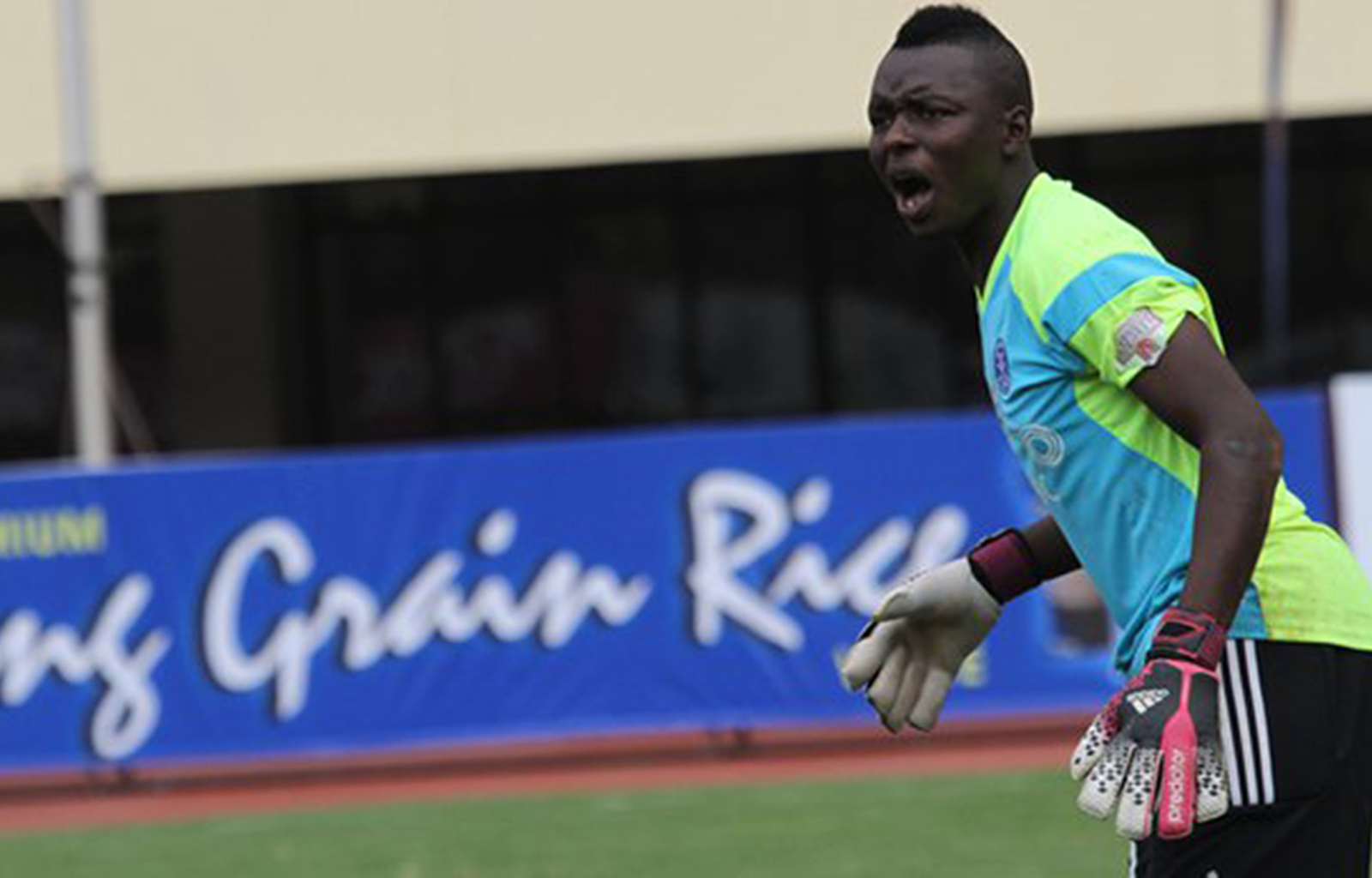 {0} min. reading time
Zimbabwe goalkeeper Artwell Mukandi won the league with Dynamos
He spent some time playing in Mozambique for Liga Desportiva De Maputo 
He retired aged just 27 after not recovering from an injury  
"When my contract expired in Mozambique, I had a niggling knee injury. I was out of contract and I was trying to figure out what to do next. The Footballers Union of Zimbabwe (FUZ) came through for me and took me to South Africa to see a specialist. He told me that I had a meniscus tear, but did not need an operation. I should just rest and it would get better. But it did not and I was stuck. I had no contract, I had a family to feed and was studying at university at the time. That was a very difficult moment for me.  
I had a vehicle that I was using. It was a Mazda Familia. That was the only thing I had to show after playing for four different Premier League clubs for seven years. In essence, that was the only thing between me and poverty. Someone advised me, that maybe I should sell the vehicle, take the money and start a small business. I took his advice and that's what I did. I sold the vehicle, got the money and started a small electronics business buying and selling electrical gadgets like TVs, solar panels, small radios and other things. I decided to get into the electronics business, as when I was playing for Dynamos one of our fans had an electronics shop and I used to go and visit him after training. I would watch him work and he is the one who suggested I should give it a go. 
At the time, fans often thought that if players had to work after their career they were living in a pauper's state and had not looked after their money. That is changing now and they understand that there is not that much money in football in Zimbabwe.  
So at first my business was just hand to mouth. But I had to persevere as this was my only way of living and after a few years it grew. I even managed to buy a residential stand and build a house that we could move into. Now I am specialising in the installation of solar systems. We're selling solar panels, solar batteries, solar integrators. That's what we are focusing on. The situation right now here in Zimbabwe makes it an important business, as there is an issue of load shedding [the electricity is cut off for a few hours on different days], so the business is doing quite well. But I am also hoping to take it further by attracting an investor. I would love to find somebody, maybe an international player, to invest. I think that it would be a great investment for the future. 
The union is doing a lot of work giving advice to players that they need to plan ahead for life after football. But the unfortunate part of it is, you may get the teaching, you may get the advice, but if there is no money to save, if there is no money to talk about, it is very difficult. That's the major problem in Zimbabwe. Most football clubs here don't pay enough. You don't get the signing-on fee they promised, the salary is late, you don't get the bonuses on time. So players are living from hand to mouth, it is very difficult for them to be saving. Only those who are lucky and can sign with one of the very big clubs can get a signing-on fee. The players dream of being scouted by a European team, where they can make good money. But the truth is, that very seldom happens. The reality is that the majority of players in Zimbabwe will struggle. There are only a few who can build a solid foundation for their life after football through football alone.  
What is sad is that players often suffer alone. They don't tell others of their problems. I count myself lucky, because I have a roof over my head, but having that as a footballer is like a miracle. I had to do it after playing football.  
Life after football is very difficult. It is tough, especially if you don't have a fallback plan. Things can be very, very, very bad. So I would advise all players that they focus on their education, in as much as they focus on their career. Because after football, life can be very difficult. I am often asked to assist players who have fallen on hard times or who are struggling to find their feet after their careers. And whenever I can, I help them."