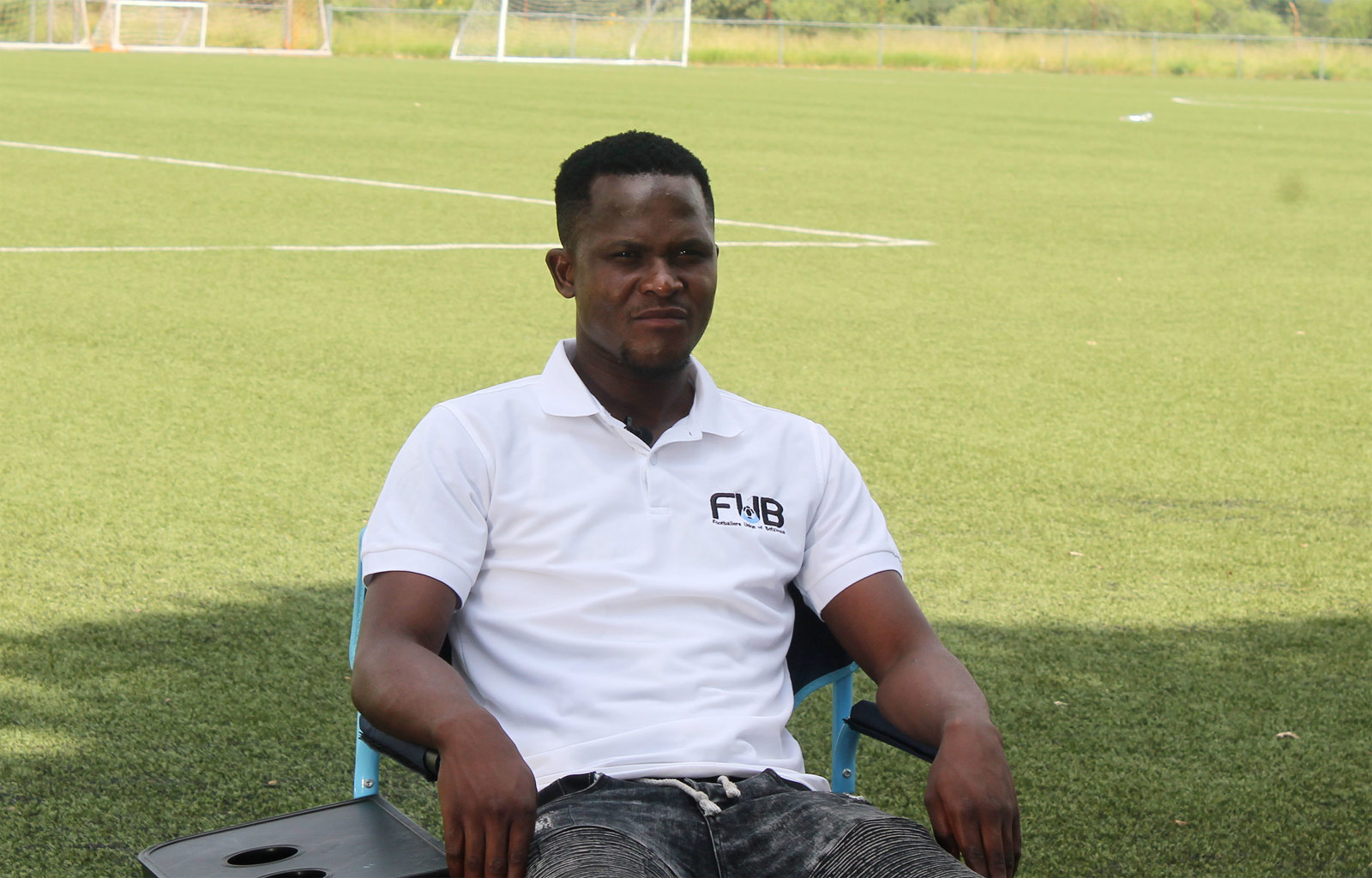 {0} min. reading time
Despite still playing first division football, Arnold Mampori is a full-time student 
He received a scholarship from the Footballers Union of Botswana  
The 30-year-old defensive player also runs his own business 
I was raised by a single parent, Cynthia Mampori. She always placed a lot of importance on me doing well academically, as well as supporting my football. She did so much for me. It is my dream to be able to give some of the things that she gave me, back to her. I am doing my best to make her life easier now. Currently, I can say she can stay at home and I would be able to take care of her. It has always been an ambition of mine to see myself as a successful individual. I am not quite at that level yet. But I am fighting and striving to be at that top level. My mother is the driving force. I would love to be the one who is supporting her in everything that she wants to do in life. So I'm driven by all that. 
I am studying towards a Bachelor of Science degree in finance. I hope to pursue a career in finance once I am finished with my football career and studies. Any job in the finance sector would be great. My current studies go hand in hand with my earlier degree, which was a Business Information Systems degree. It was a three and a half year course and I completed it at the Botswana branch of the Malaysian university Limkokwing. As I already completed a degree, I was not concerned when I got the scholarship that it would be too much for me. I knew what I would be facing. It is really just about being able to balance between the two [studies and football]. When I did my first degree it was about having the support of the teams that I played for. I also had the support of all the people around me. I needed that support to be able to achieve my goal of being a degree holder. It is the same this time around. For the degree that I am studying now, I received the support of the Footballers Union of Botswana (FUB). I have been a member for a long time. I always go to the offices to find out whether there is something new. One day when I was there I found out they have a partnership with Botho University, offering student scholarships. I applied and was one of the five lucky ones to be accepted. I think the reasons why I was accepted, were that I had done a degree before and my high school grades were better than most of the other applicants. I think that is what gave me an edge. 
Even after finishing school, for me there was never a question of not wanting to continue my studies. The local league is not yet at a full professional level, so I always knew that I needed to have something else to do when I finish my career. It is very important to play football and do something academically. Football is generally a short career. I think many of the local players are lagging behind when it comes to education. I don't think they further their studies in preparation for life after football. I was very fortunate as I had a brother who played football at the highest level in Botswana. He is the one who's been guiding me all along. In 2010 I started playing in the second division, when I was still at high school. When I finished school, I was recruited by a first division club and played for the national team. But my brother always emphasised that I should do something educational whilst playing football. He is 17 years older, so I looked up to him. I always wanted to be like him. He started studying when he was still playing football towards the end of his career and at that time he had already started running his own company. 
I am very business-minded and have also started a business. It is a company that sells bottled water, mineral water. We have a supplier who has all the equipment to get the bottled water. We buy it from that factory. They fill it into our bottles, with our branding and then we distribute it amongst our customers. I am doing it with my cousins. The company is called GAAL Pure Water. It is an abbreviation of our names. Gaone, Arnold, Anelka, Linton. The FUB is one of our clients.