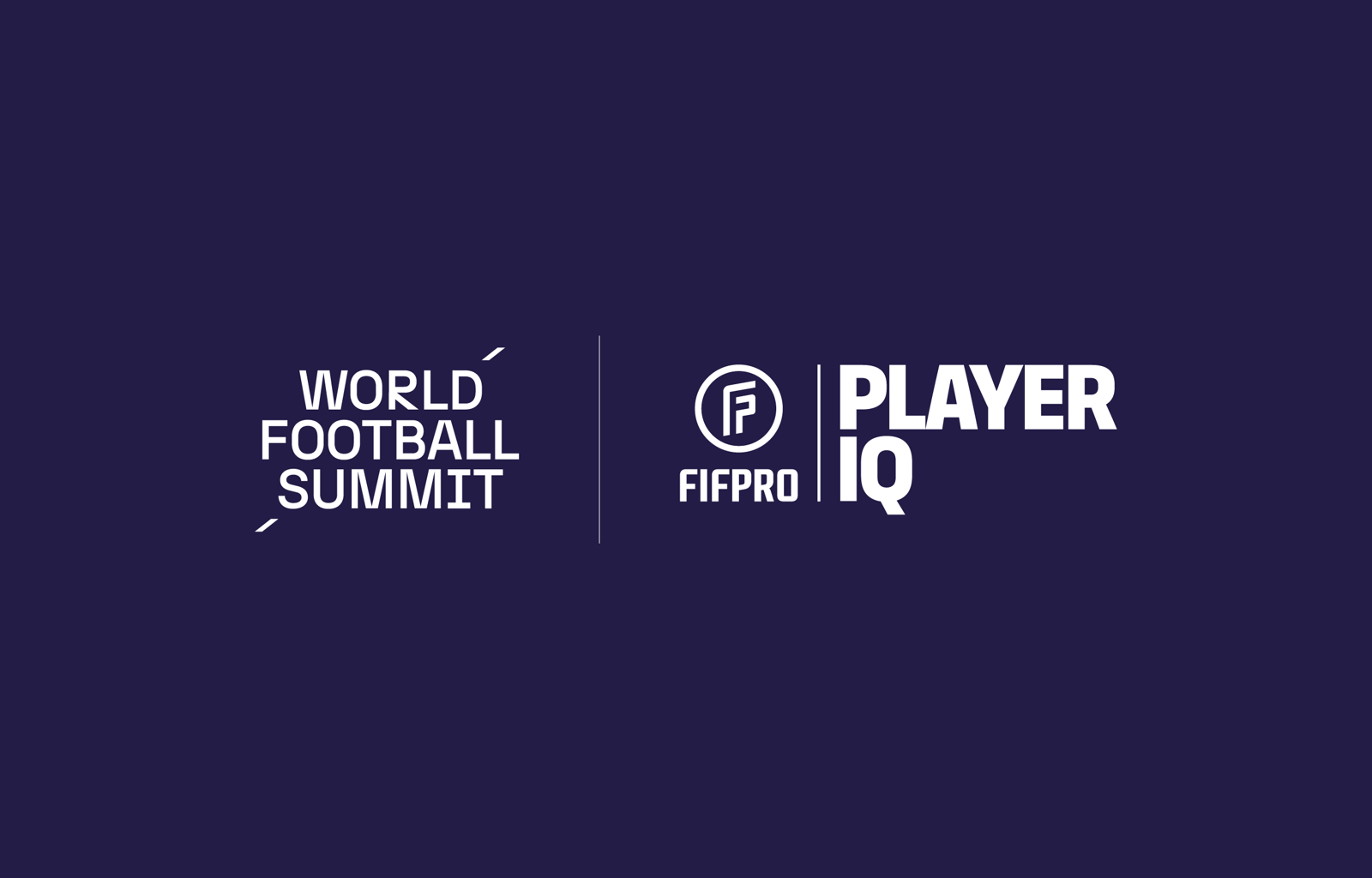 {0} min. reading time
Partnership will integrate evidence-based perspectives from FIFPRO Player IQ to the World Football Summit's flagship events


New partnership builds on the positive collaboration in previous events and will be activated at the upcoming event of WFS Asia


FIFPRO Player IQ is a player-focused knowledge centre that aims to shape decisions in the football industry to improve the working lives of footballers
FIFPRO and World Football Summit (WFS) have a signed a content partnership agreement under which the world player union's cutting-edge research and insight will feature at WFS events in Europe, Asia and Americas for the next three years.
The partnership will integrate evidence-based and player-centric perspectives from FIFPRO Player IQ to the World Football Summit's flagship events as well as the conference organiser's podcasts, reports, workshops and newsletters. The new partnership builds on the positive collaboration in previous events and will be activated at the upcoming event of WFS Asia.
FIFPRO Player IQ is a player-focused knowledge centre that aims to help shape decisions in the football industry to improve the careers and working lives of footballers. Based on scientific research, data and collaboration with industry stakeholders, the hub seeks to contribute to the future development of the game.
It includes reports and player surveys about the development of men's and women's football, strategic foresight on the trends that shape the future of the game as well as the FIFPRO Player Workload Monitoring Platform that tracks the playing time, rest periods and travel of 1,900 footballers.
World Football Summit stages several major conferences each year with a view to connecting football industry professionals, fostering know-how, business opportunities and sustainable growth and development in the sport.
The partnership will also include the organisation of the Marcus Rashford Award for athletes or industry professionals who champion positive social change. The inaugural award was recently presented to Denmark international Sofie Junge Pedersen at the World Football Summit in Seville for her activism about climate change.
Jan Alessie, World Football Summit Director, said: "We are extremely proud to sign this partnership with FIFPRO. The football industry needs to involve the players in conversations that will help drive the industry forward. They are an essential part of the ecosystem. Giving visibility to FIFPRO's pioneering insights and research across our global events will surely help improve player performance, which will set the foundations for sustainable business growth across football organisations worldwide."
FIFPRO Director of Global Policy & Strategic Relations (Men's Football) Alexander Bielefeld said: "With World Football Summit, we found the perfect partner for FIFPRO Player IQ to address and advance the leading issues in the football industry, while adding a player-centric perspective on the global trends that impact the professional game. We are looking forward to working with many industry stakeholders who have made World Football Summit such an important meeting point and are looking forward to adding the evidence-based experiences from players and unions across global regions to the debate on the future of our industry."