Sebastian Coates: "Let me tell you about Santiago Garcia"
Author: Sebastian Coates
Reading time: {0} min
#ShineALight: Uruguay defender Sebastian Coates speaks movingly about the pressures of top-level football, the suicide of a team-mate last year, and the importance of sharing our feelings.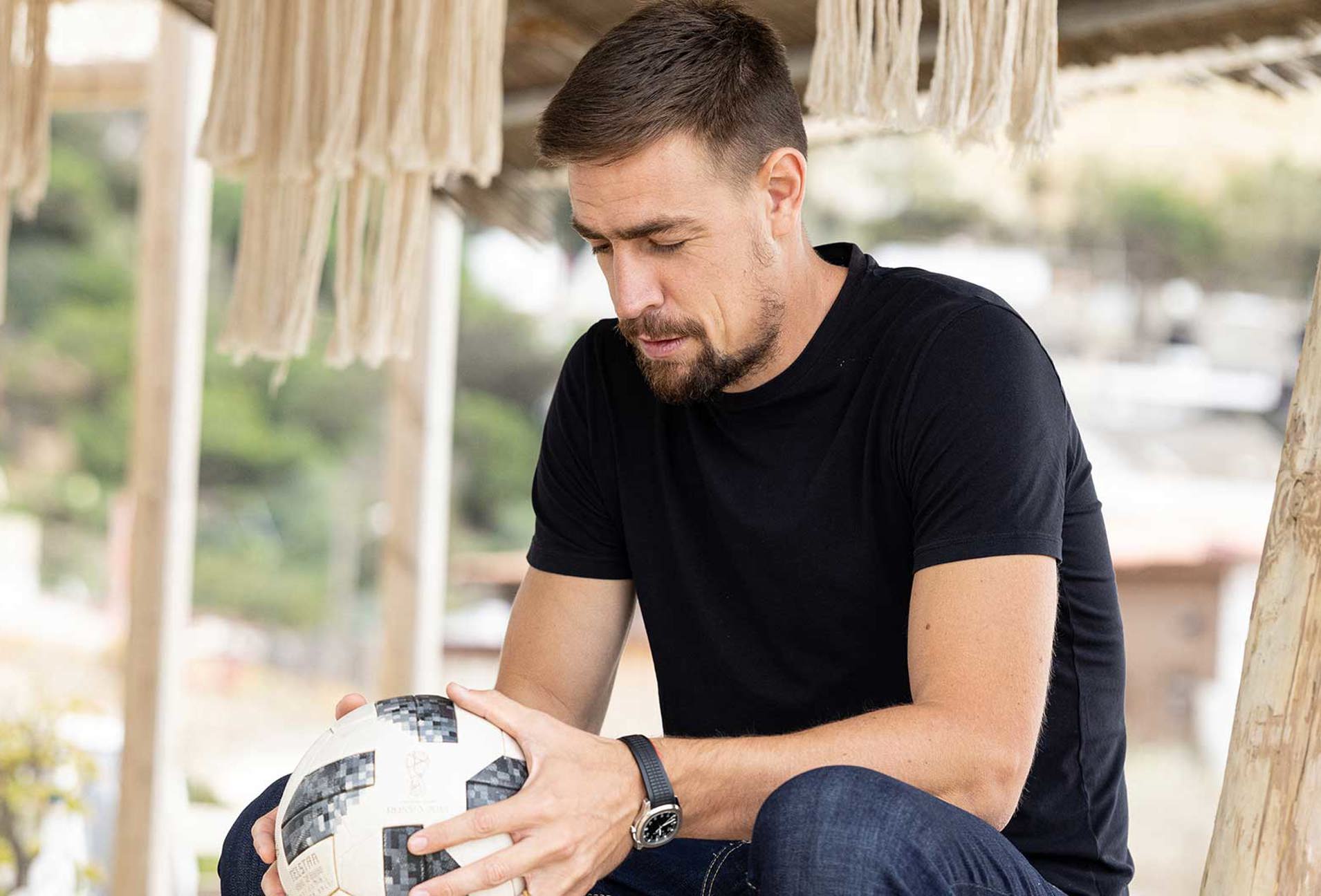 The following article contains discussions about suicide, which some readers may find disturbing. If you have been affected by the topics raised in this article, please find materials and information that may support you as part of our Mental Health tool kit.

It wasn't a message I had ever expected to receive.
It wasn't a message I wanted to believe.
Why? Why do this? Why hadn't I realised what was really going on?
My friend Santiago 'Morro' Garcia was gone.
It's been more than a year now since my former Nacional team-mate Santiago took his own life.
A hero among the Godoy Cruz supporters in Argentina but to me a constant reminder of the journey we both travelled to become professional footballers from our small but proud nation, Uruguay.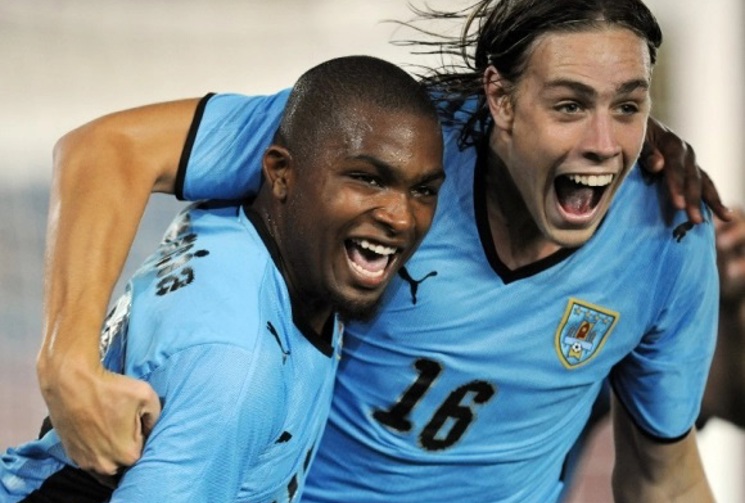 We met at Nacional's academy when we were 11. He was the smiling striker, always laughing and joking even when I was doing my best to stop him in training.
My job was to concentrate, Santiago's was to bring joy by scoring. If he felt pressure, he never showed it. We spent so many special moments together and so it was a complete shock when I found out after a training session at Sporting that Santiago had died.
The COVID-19 pandemic and being on different continents had kept us apart but we always checked in with each other. I knew that Santiago was receiving psychiatric treatment before he decided to end his life. I was reassured, relieved that he was seeking help. He was always Mr Positive and even though he was clearly in a difficult place, I had no idea that it had got to the point where he didn't feel there was an alternative to death.
That is the hardest part for me to accept. That he felt so isolated, so alone. The restrictions on travel because of the pandemic certainly played a part in how Santiago was feeling, not being able to visit his family in Uruguay, his mother not being able to travel to Argentina to spend time with him. I knew he was finding it difficult to deal with not being an automatic starter at Godoy Cruz, especially after a couple of amazing goalscoring seasons with the club.
It's never easy, but I want to speak about Santiago because I realise that it helps me to process the events of the past 18 months. Talking about Santiago won't bring him back but I want to make sure that, as a professional footballer, I shine a light on the importance of talking to team-mates, to club officials, to supporters so they know there is way more to life than just football.
I wonder whether football needs to think about players' mental health much earlier, in youth academies, and not simply when boys and girls sign their professional contracts. Can we put better structures in place in football so that we can avoid a scenario like the one in Uruguay where three players – Santiago, Williams Martinez, Emiliano Cabrera – and a retired player, Maximiliano Castro – have died of suicide over six months last year?
We need to teach our younger players that it's good to give it all on the pitch, but they should also share their problems off it with a specialist so that they get the support they might need. It is very difficult for a coach to detect if there is something affecting a player away from the pitch because the coach's focus is on training, on preparing the players for the match, and ultimately on the result.
The infrastructure at clubs should enable the coach and the players to maximise their potential and offering psychological support must be a key element of that holistic approach from academy to elite level.
It is true that the younger generations are willing to open up and talk more. But there is still a long way to go. In Uruguay we have our footballers' union, the MUFP, which is putting a lot of emphasis on mental health. They are working intensively on the issue and, for us as players, it is a very positive thing.
At the same time, I am sure some players fear for their futures if they admit that they are experiencing difficulties on the pitch or off it. But we need to look at it a different way. Acknowledging that you're having a tough time is a sign of strength, not weakness.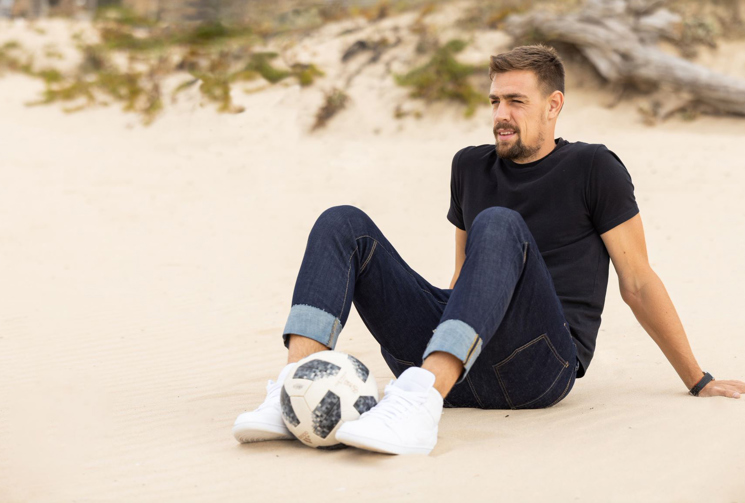 Not every player will be on top form all the time. Sometimes their bodies will be aching, but sometimes their mind and heart will be hurting. Some players will find themselves thousands of miles away from their family and friends. Some players will have to travel thousands of miles during the season to play in league matches, continental cup matches, internationals.
What about those huge salaries you are being paid to play the beautiful game, I hear you ask?
I am fortunate, financially, no doubt about it. But money does not always guarantee happiness. I can help my family and friends, for sure. But I can't stop them feeling bad when they see or read negative comments to do with me or my performance. I am a public figure, but my family did not choose that for me. So, I ask that supporters remember that, at the end of the day, we are humans first and footballers second.
There is more pressure in football now compared to 10 or 20 years ago. There is much more media coverage, many more demands on everyone involved in the game. As players, let us use our unique platform to share our experiences, the good ones and the bad ones to help others. Check in with your team-mates, share your problems, try to find solutions together.
'Football needs to think about players' mental health much earlier, in youth academies, and not simply when boys and girls sign their professional contracts'
This forthcoming World Cup in Qatar will be a bittersweet moment for me, for my Uruguay team-mates, as we remember Santiago 'Morro' Garcia, Williams Martinez, Emiliano Cabrera and Maximiliano Castro. Normally, Santiago and I would share messages after each match I played for Uruguay, him telling me what I did well, what I needed to do better. There will be no more messages like that for me in Qatar. No more WhatsApp exchanges with my former team-mate.
But I now know what I need to do to honour Santiago's memory. And that is to make sure that football does better to ensure the physical and mental wellbeing of its players, not just at the FIFA World Cup but across all leagues and competitions, at the top end of the game and further down the football pyramid.
As a Uruguayan, you know we will give everything out on the pitch. Football gives a lot. Now let's do our best to make sure it does not take away any more of our team-mates and friends.