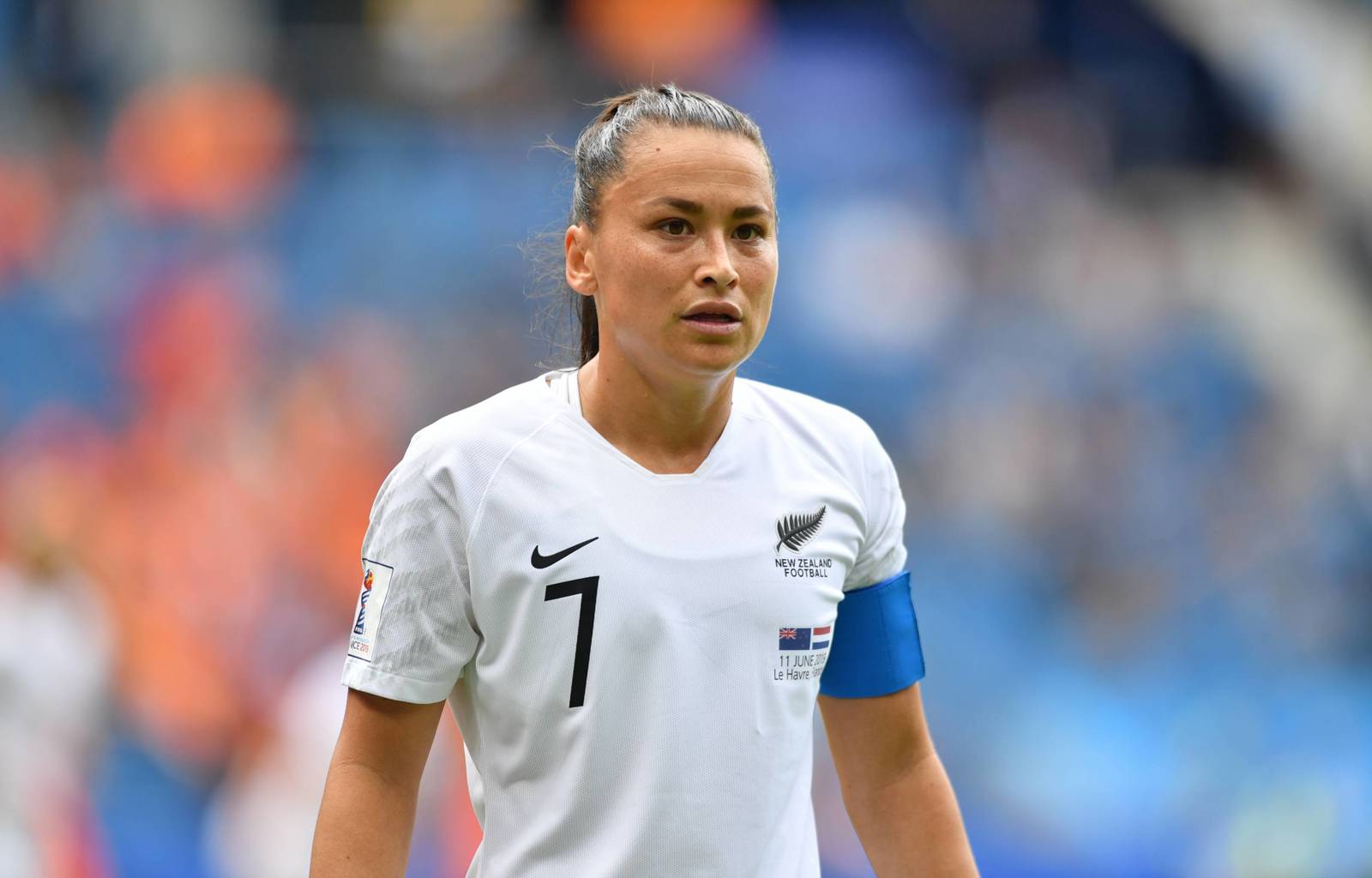 {0} min. reading time
New podcast will look at the development of the women's game through the lens of the players since the first FIFA Women's World Cup took place in 1991
'Changing The Game' will be presented by Ali Riley (Orlando Pride & New Zealand) and feature one player from each of the eight editions
Lucy Bronze (Manchester City & England) will feature in the first episode of the series that launches on podcast platforms on Wednesday 3rd November
Told by different generations of women's football players, 'Changing The Game' is a captivating exploration of 30 years of the FIFA Women's World Cup. FIFPRO's first podcast series will feature some of the biggest names in the game, charting the development and growth of  women's football in an unfiltered, honest fashion.
Hosted by New Zealand captain Ali Riley, the eight-part series brings you the biggest stars of women's football, as they review the evolution of the tournament and women's football. Set against a backdrop of cultural and social transformation, each episode will focus on a different championship, going beyond the action on the pitch to uncover a revealing perspective.
While there's much to celebrate, the beautiful game still has a long way to go, as discussion turns to hopes for the 2023 World Cup and the legacy it can leave for future generations. The first episode of 'Changing The Game' arrives November 3rd and features England's Lucy Bronze.
In her engaging interview, Bronze discusses a breakthrough career moment at the 2015 World Cup and the behind-the-scenes build-up when she scored the winning goal in England's 2-1 win against Norway. She also gives her perspective on what happened next personally and professionally, and shares her views on the development of women's football.
In the opening 'Changing the Game' podcast, Bronze tells how:
She had a job, was studying at university, and training only twice a week, when she played for England at age 20; Her only World Cup role models when she was growing up were men players like David Beckham and Steven Gerrard and she did not know any women players until she moved to the U.S. for one year as a teenager.

---

Long-time teammate and friend Jordan Nobbs secretly found out on the eve of the Norway game at the 2015 World Cup Bronze would be promoted from the substitutes bench to the starting eleven; the pair had a handshake deal sealed on the team bus to get a tattoo if either of them scored at the tournament.

---

After the 2015 World Cup, she reveled in the limelight but sometimes found it hard to deal with criticism that "sticks in your head" more than praise; she has a love-hate relationship with social media but credits it for the increasing profile of women's football. For the game to keep growing healthily, she says it's critical stakeholders are invested in the women's game and players have a central voice.

---
In the coming weeks, 'Changing The Game' host Ali Riley's interviews will speak to one of the biggest players in each World Cup edition since 1991. Subscribe to the podcast on Spotify, Apple or wherever you get your podcasts.