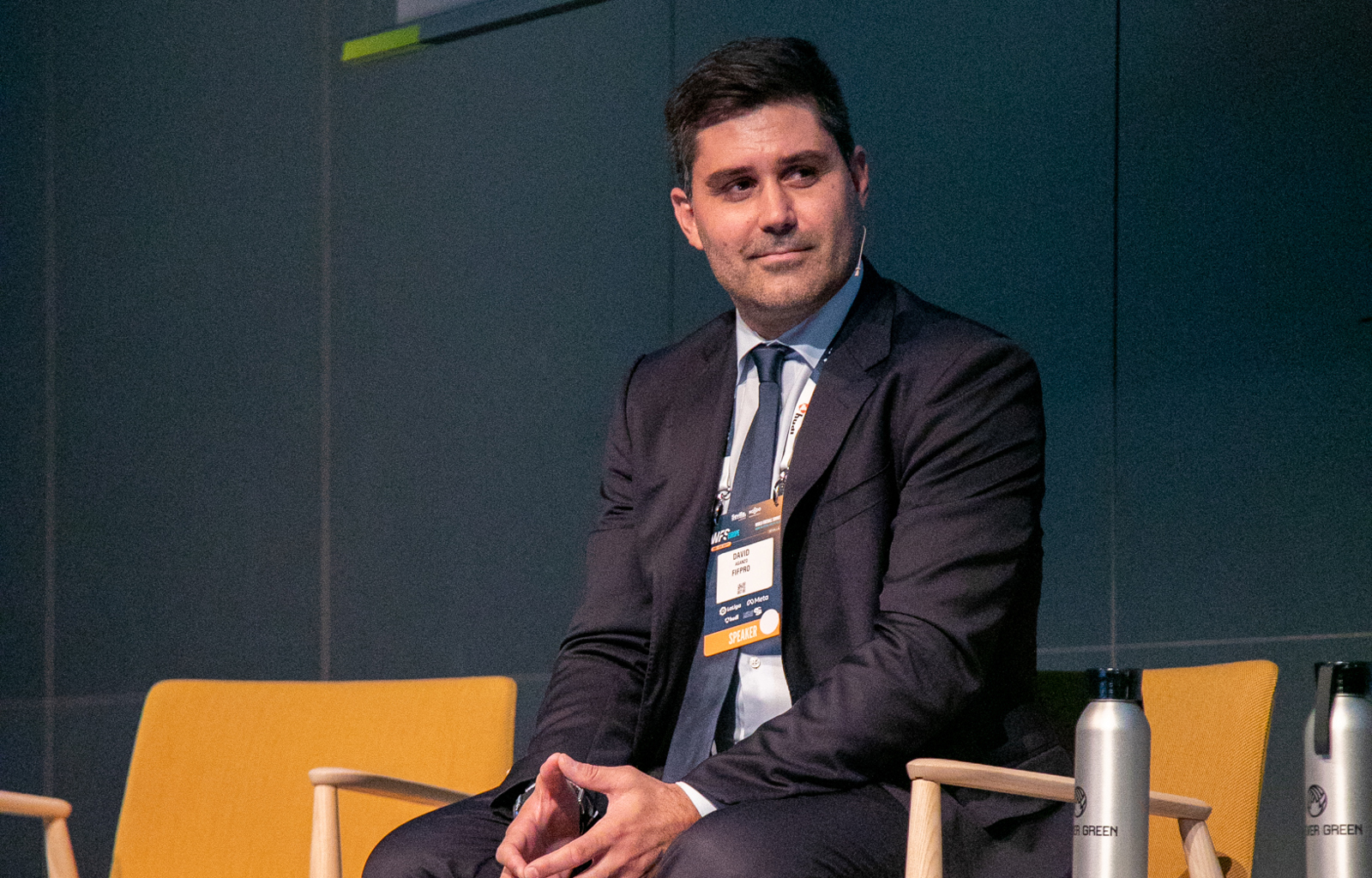 {0} min. reading time
David Aganzo, David Terrier, and Joaquim Evangelista spoke at the World Football Summit


Panel titled: 'Workplace challenges for players and their unions in a World Cup year'


Workload and travel, use of personal data, and social media abuse discussed
FIFPRO and AFE President David Aganzo, UNFP Vice-President and FIFPRO board member David Terrier, and SJFP President Joaquim Evangelista, appeared together in Seville, Spain on 28 September at the sixth edition of the World Football Summit (WFS) Europe, an event that brings together the global football industry.

The three spoke on a panel titled: 'Workplace challenges for players and their unions in a World Cup year'.

Moderated by Federico Quintero, CEO of El Desmarque, the talk focused on:
An overloaded match calendar in a World Cup year


Accumulation of travel in a pre-World Cup period


Imbalance of working conditions between different confederations


Coordination between FIFPRO and other organisations for new regulations in favour of footballers' rights


Social media abuse and harassment of footballers


Explanation of joint work with FIFA limiting the use of players' personal performance and health data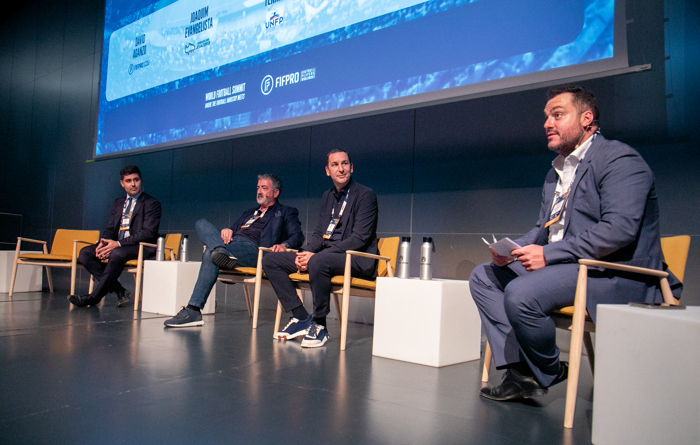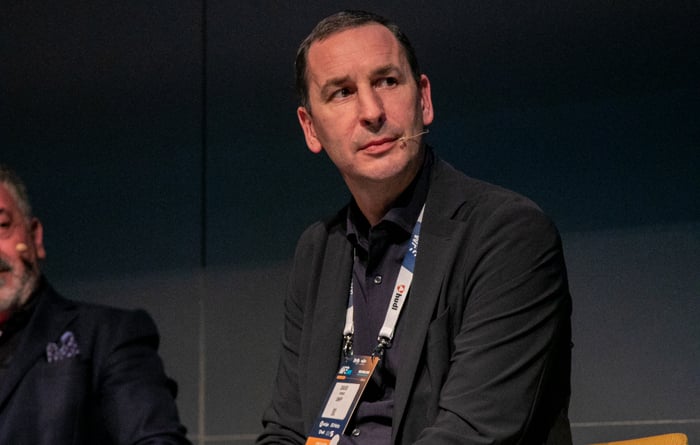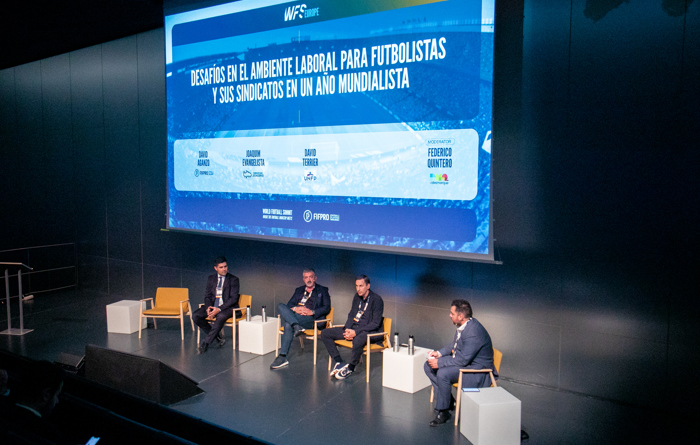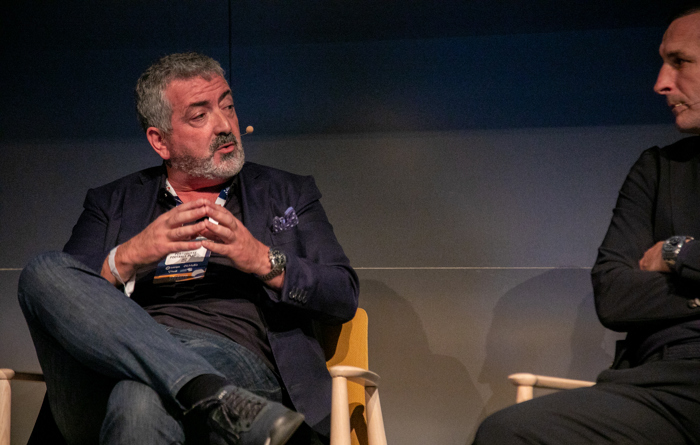 Regarding overloaded schedules and travel, Aganzo said: "We all understand the industry and we understand that's where the money is. A team-mate is a footballer, but he is also a person. He has to be with his family, he has to recover. When we watch football, we want to watch the best players in tip-top condition. Without footballers there is no football."
He mentioned specific cases already confirmed by FIFPRO: "Last year, Pedri played 74 games. In 2020, Luka Modric played 24 games in a row without five days' rest. In four years, Son Heungmin has travelled more than 350,000 kilometres, eight times around the world."
In turn, Evangelista stressed that "footballers' health comes first". He said: "We have to discuss it, there has to be a social dialogue between the different organisations. The players are exhausted."
Regarding the use of players' personal performance and health data, Aganzo highlighted the "joint work with FIFA for this World Cup in Qatar".
"This is moving very fast, and we have to adapt to the times. It is clear that everyone wants to see more in football, and know just how fast Benzema's heart is beating when he kicks a penalty. We are not against that but there is a fine line concerning whether it is a personal issue whenever we talk about a person's health data. There is data that we agree will improve the industry, but we have to agree to draw a line with the players and the players have to know how far it goes."
"When we watch football, we want to watch the best players in tip-top condition. Without footballers there is no football."

— by FIFPRO President David Aganzo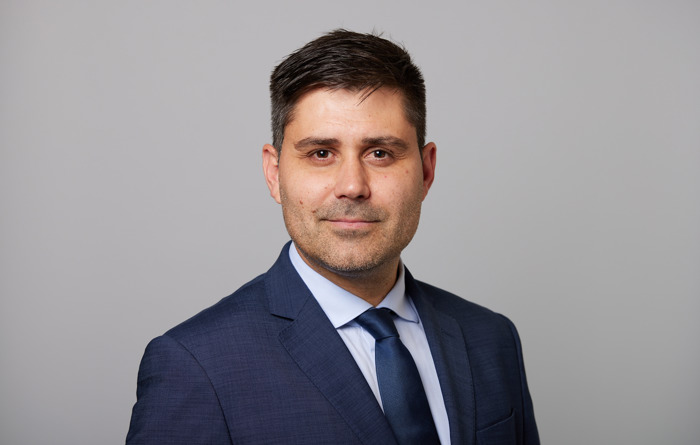 Addressing the issue of abuse on social media, Terrier took the floor to explain what the union has done in France.
"Many players are victimised on social media and some have been greatly distressed. A footballer is used to receiving insults, homophobic or other types of slurs because, unfortunately, it is part of their daily life, but what we had not accounted for was the impact it has on their families. We approached a specialised firm and asked how we could protect them. We chose software that will block all insults. David [Aganzo] has also worked with FIFA for the World Cup to protect players."
The FIFPRO president pointed out that a survey conducted by the union found that "80 percent of messages sent to players are racist". Evangelista added: "The aggressiveness of the attacks is unacceptable and FIFPRO and FIFA intend to block them to create a healthy environment."
There was also time for the panellists to comment on the new agreements reached in the past year by FIFPRO to benefit footballers, the handling of crisis situations - such as the COVID-19 pandemic or the war in Ukraine - and how the union has evolved over recent years towards comprehensively defending the needs of footballers.
In his conclusion, Aganzo wanted to make it clear that "footballers want to be part of all decision-making in the world of football" but that FIFPRO is not "any kind of rival".
"In the union, we are in favour of football but many parties with a share of the pie have to understand that footballers are people, that the best thing for everyone in this industry is that our players work in the best possible conditions. There is enough pie for everybody. I'm really glad that football is moving faster and faster and we can be much closer to what a player actually feels."
The sixth edition of WFS Europe took place on 28-29 September and featured 25 presentations by more than 150 speakers from various sectors of the football industry.