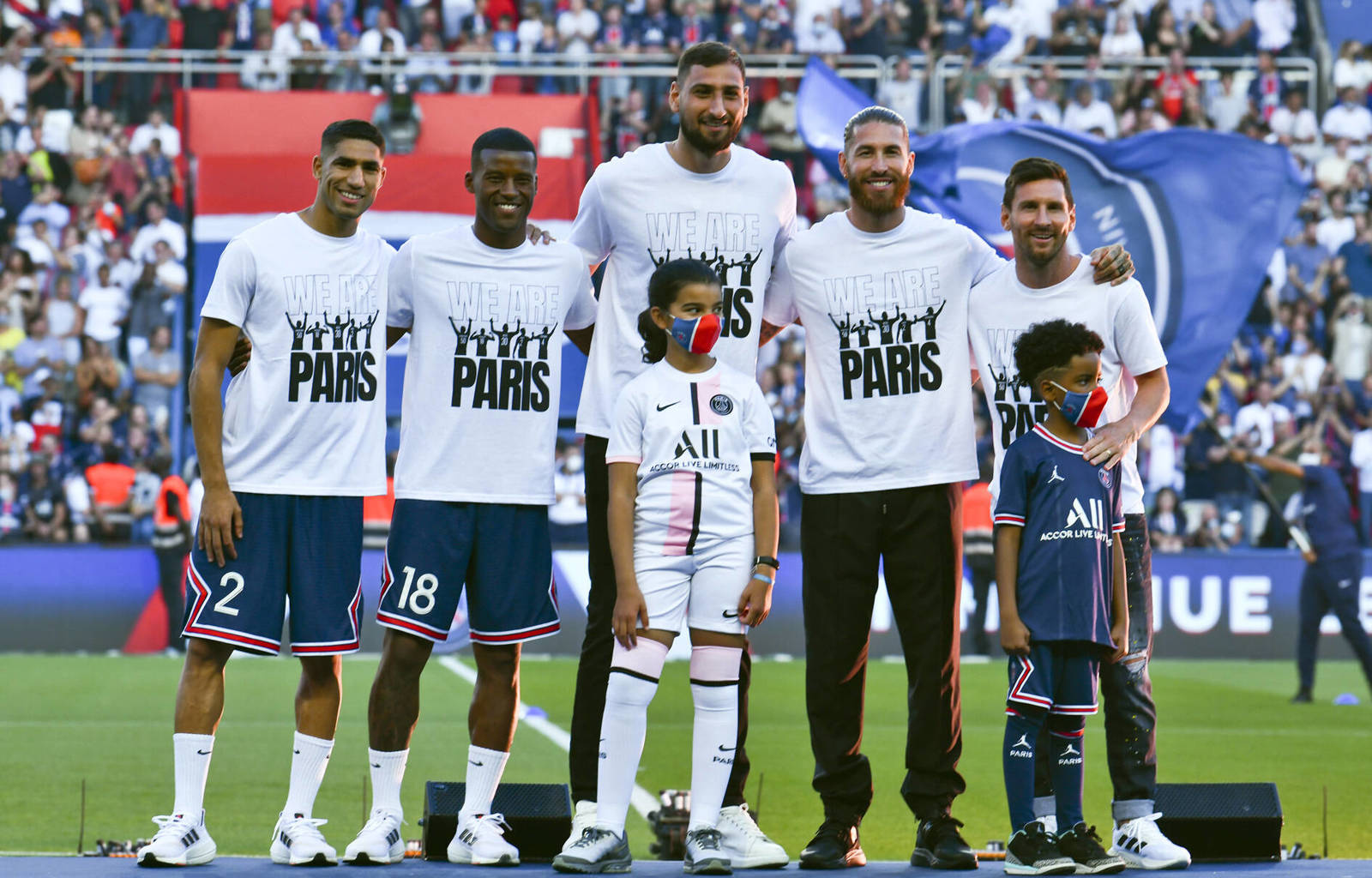 {0} min. reading time
Next month marks the 20th anniversary of player free agency becoming part of FIFA transfer rules for the first time

---

The rules, meaning out-of-contract players can switch clubs freely, were introduced six years after Jean-Marc Bosman won his court case against Belgian club RFC Liege

---

Some of this year's biggest transfer moves have included free agents like four Paris Saint-Germain signings: Messi, Ramos, Wijnaldum and Donnarumma

---
Twenty years ago next month, new regulations came into force in international football that confirmed out-of-contract players were officially free agents.
The rule has benefited the careers of tens of thousands of players. Most recently the likes of Lionel Messi, David Alaba and Memphis Depay when they moved to Paris Saint-Germain, Real Madrid and FC Barcelona, respectively.
According to FIFA data for last year, 63 percent of 17,077 players moving between clubs in different countries in men's football were out-of-contract free agents.
At the top end of the game, clubs typically reward the most talented young players with the highest wages and tie them to longer contracts. According to FIFPRO research in 2016, about one in four of this group of players moves clubs as a free agent.
The vast majority of footballers earn modest wages, typically with contracts lasting two years or less, and many more of these players move between clubs freely.
Without Jean-Marc Bosman, no player would be a free agent. In 1990, the Belgian footballer found himself unable to leave RFC Liege even though his contract had expired. The club refused to let him transfer unless it received a transfer fee.
FIFPRO assisted Bosman in his legal challenge against this impediment to his working life and was present at the European Court of Justice with him when it handed down its judgement in 1995 that meant football had to change its rules.
"Because of my stubbornness and with FIFPRO's help I could win," Bosman says. "The more I was blocked, the more determined I became."
He rejected last-minute cash incentives from FIFA and UEFA to settle out of court ahead of the ruling by the European court. Although his career was disrupted and he has fallen on hard times, Bosman does not regret holding his ground.
Six years later on Sept. 1 2001, facing pressure from the European Commission, FIFA brought in a package of rules on international transfers and asked its 200 member associations to update their domestic regulations.
FIFA transfer rules (article 18.3) says a professional footballer is "free to conclude a contract with another club if his contract with his present club has expired."
Bosman is proud so many footballers have benefited from his sacrifice all those years ago. "The Bosman ruling," he says, "represents freedom."
Memphis Depay joined FC Barcelona as a free agent.