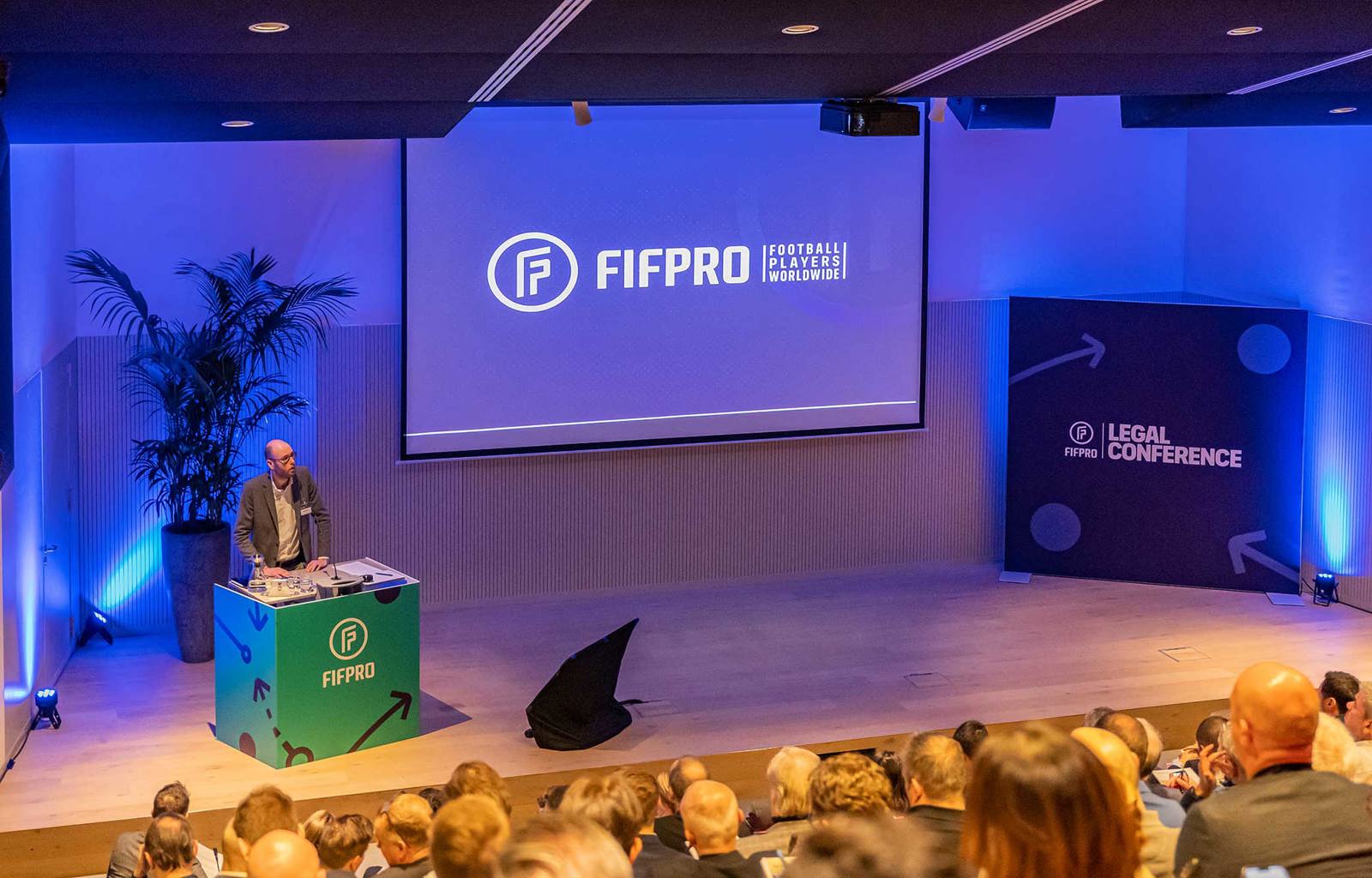 {0} min. reading time
FIFPRO Legal Conference held at FIFPRO House in Hoofddorp, Netherlands
 
Two-day event provides opportunity to update union legal counsels


Player case studies, maternity regulations, compensation clauses and more in focus
The FIFPRO Legal Conference was held at FIFPRO House in Hoofddorp, Netherlands on 15-16 March where some of football's legal minds gathered to discuss a broad range of issues impacting today's game.
The conference hosted a plethora of discussions on relevant legal topics affecting FIFPRO members – from collective bargaining agreements and maternity regulations to the latest FIFA Disciplinary and Ethics Code and FIFA football agent regulations.
"The FIFPRO Legal Conference gives us the opportunity to update everyone on ongoing issues relevant for union legal counsels, both on a domestic and international level, and to hear about the problems in different countries," said FIFPRO Legal Director Roy Vermeer.
"What adds real value to this event is the amount of industry experts providing specialist analysis on a wide range of topics affecting today's players. I would like to thank all speakers and attendees for their time over the last two days."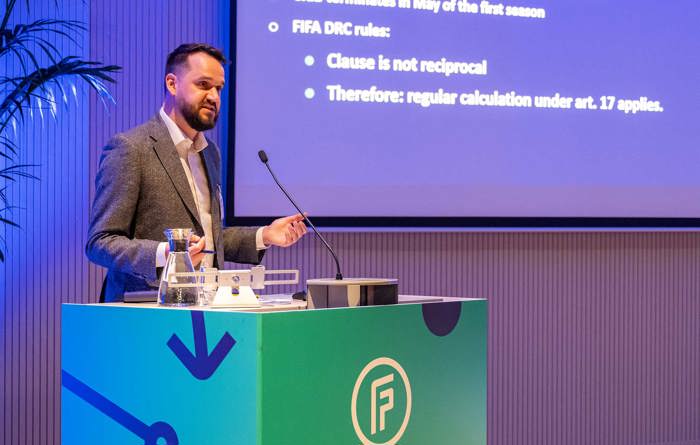 Roy Vermeer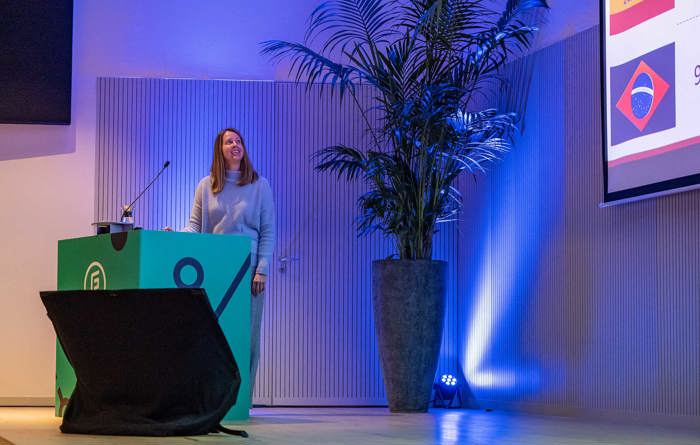 Becca Roux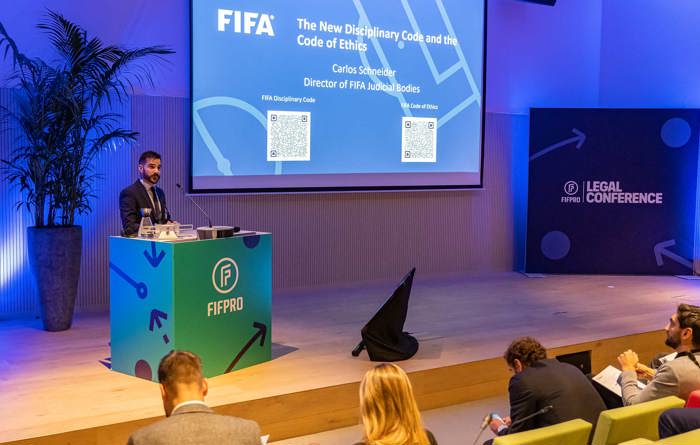 Carlos Schneider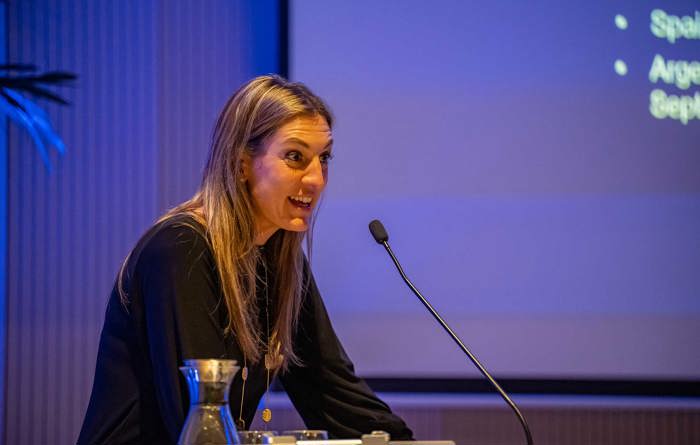 Alexandra Gomez Bruinewoud
Day One: Discussions in Focus
Compensation clauses: A cheap way out of a contract? – Roy Vermeer
USWNT's Collective Bargaining Agreement – Becca Roux
The Leandro Padovani case: A club's liability for injuries – Tom Seamer
From ISU to the European Super League: EU competition law and transnational sports governance – Antoine Duval
The new FIFA Football Agent Regulations – Luis Villas-Boas Pires
Issues linked to the conduct of proceedings involving vulnerable athletes – Raphaelle Favre Schnyder
Amendments to the FIFA Disciplinary and Ethics Code – Carlos Schneider
Latest CAS jurisprudence in football matters – Manfred Nan
Maternity regulations: The case of Sara Bjork – Alexandra Gomez Bruinewoud
Day Two: Discussions in Focus
FIFA DRC: Facts & figures – Pauline Bove
Abuse in football – Kat Craig
Unintentional Anti-Doping Rule Violations – Paul Green
FIFPRO: An update on pending legal matters – Roy Vermeer
Case Studies: Defensor (Uruguay), Anatole Ngamukol (France), Denmark vs Bet 365 – Florencia Chirico, Juliano Khankan and Michael Brogaard Doi
Moral damages and waivers: An overview of FIFA DRC and CAS jurisprudence – Loic Alves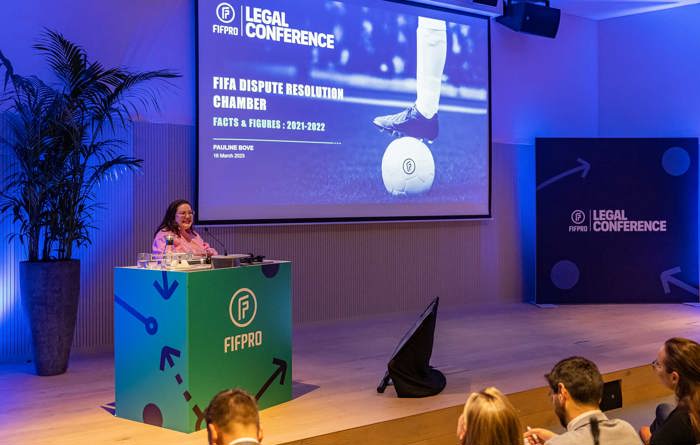 Pauline Bove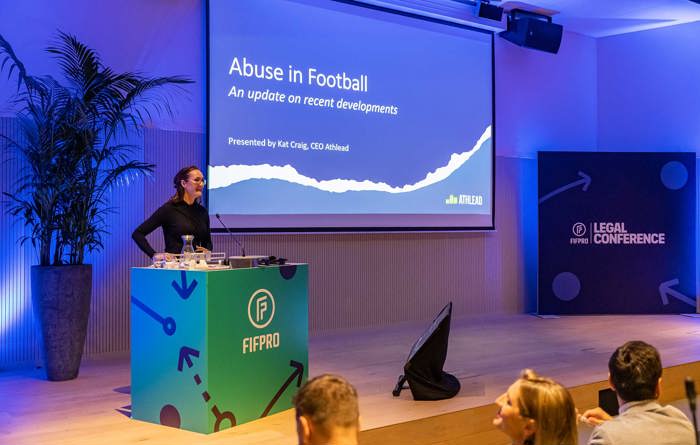 Kat Craig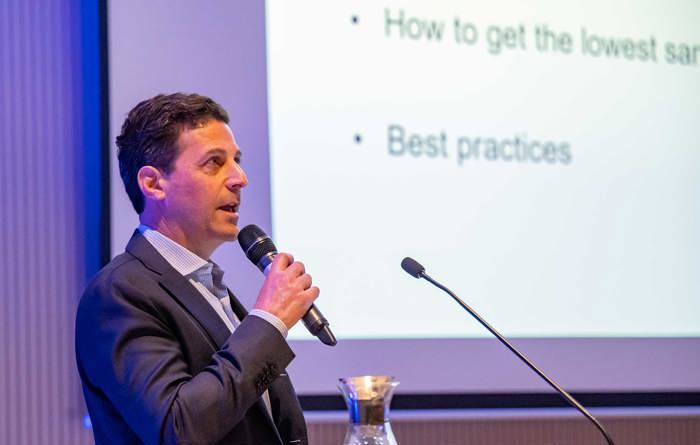 Paul Green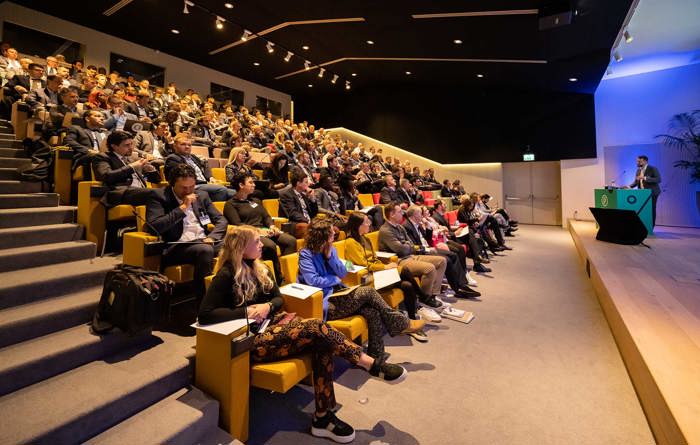 Individual player cases under the spotlight
A number of ground-breaking player cases were in focus at the FIFPRO Legal Conference, such as that of Sara Bjork Gunnarsdottir. In May 2022, the Icelandic midfielder became the first player to win a claim against a club through the FIFA Maternity Regulations.
The regulations, which were introduced in January 2021 following the initiative of FIFPRO, entitled Bjork Gunnarsdottir – now at Juventus – to full payment throughout her pregnancy and until the start of her maternity leave when at former club Olympique Lyonnais.
Bjork Gunnarsdottir's case showed that all players, even those at high-profile clubs, need protection. It also demonstrated how important it is to regulate minimums and not leave them to the goodwill of the parties.
FIFPRO provided legal support to Bjork Gunnarsdottir – from explaining her rights to representing her before the FIFA Dispute Resolution Chamber.
To learn more about the case, and how FIFPRO supported, visit HERE.
In addition, the case of Leandro Padovani was also highlighted at the FIFPRO Legal Conference.
In 2018 the Brazilian player plunged headfirst onto the turf after colliding with an Esteghal team-mate during an Iranian league match. Esteghlal medical staff had the player removed on a stretcher, without immobilising his head and neck. He was later diagnosed with a spinal injury and is now tetraplegic.
Padovani filed a claim at the Court of Arbitration for Sport (CAS) for negligent first-aid treatment. FIFPRO supported the claim and considers the case to be a landmark for advancing player rights.
To hear from Padovani on his story and journey, head HERE.