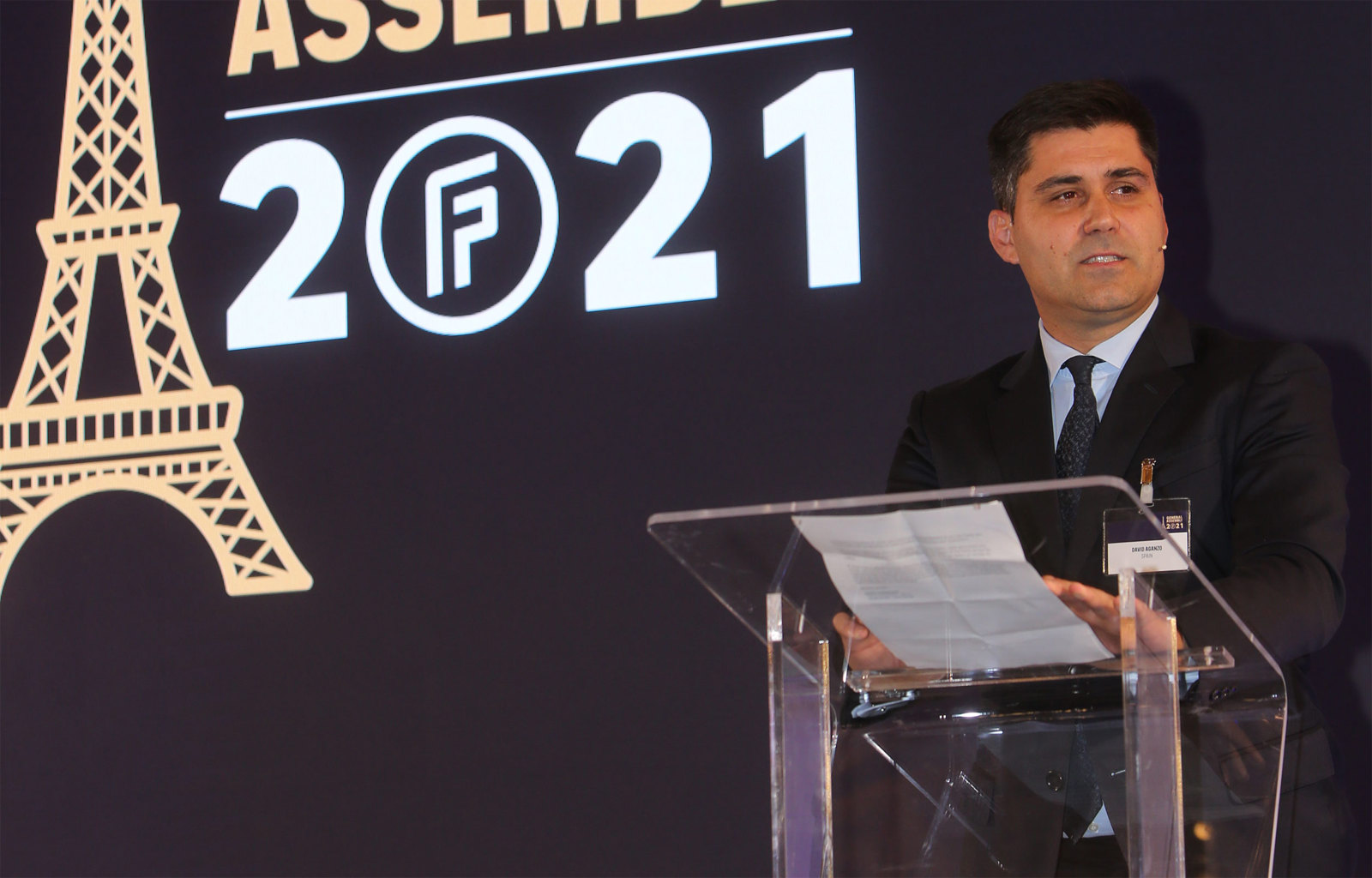 David Aganzo is in the first days of a four-year mandate as FIFPRO President after his election at the General Assembly, making him the equivalent of the team captain of the most diverse board in the world player union's history.
To introduce him to a wider public outside his native Spain, we spoke to him about his career as a player, his new role as a union leader and his objectives for the future.
His career as a player began at Rayo Fatima, a local team in the Madrid neighbourhood of Leganés, and took in a Champions League winner medal with Real Madrid, more than 250 more appearances as a striker in La Liga and the Spanish second division, and various stints in Israel and Greece.
In 2017, two years after his playing career he became president of Spanish player union Asociación Futbolistas Españoles (AFE), a post he retains after his re-election by players to a second term in April.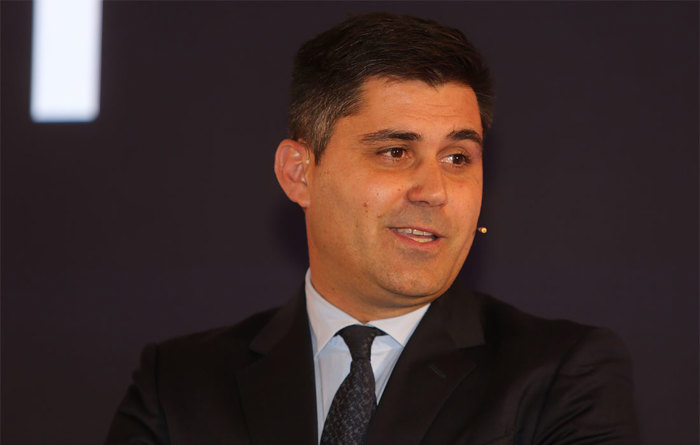 You arrived at Real Madrid at age 18. What was that like?
Imagine a teenager going into a dressing room with these players: Anelka, Redondo, Raul, Iker Casillas, Roberto Carlos, Geremi. They were world famous. It was a dream. I learnt a lot from the biggest players in the world. They were always on hand to offer me advice. They helped me grow as a person and player.
During my career, the relationship has always been good in the dressing room. I also learnt from other leaders, like Mauricio Pochettino at Espanyol and Pedro Munitis at Racing Santander. Those players are normal people, not stars, in the dressing room and they make your realise that in football it's the group that wins, not the individual.
Overall you played for 12 clubs in 16 years as a striker, with a stint at Rayo Vallecano in which you scored 28 goals in 72 games. How do you look back on your career?
I also managed to enjoy a lot from football. At the same time, I learnt that it's part-business, part-sport and there are clubs where the business is not run well. There are situations where even to get a medical check-up is not available at some clubs.
At Rayo Vallecano, I lost a lot of money from my contract when the club sought protection from creditors. Effectively me and my teammates played for free for one season even though we won promotion to the Primera División. We did not get one euro.
I was also owed money from a stint at Aris Thessaloniki in Greece. These kind of situations are very difficult for players.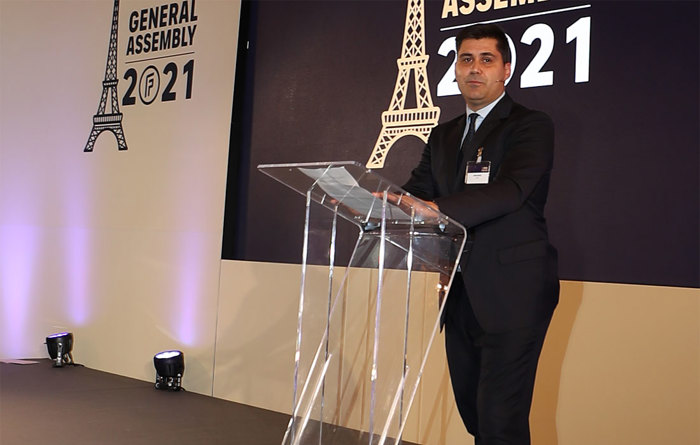 How do you show today's teenaged players the value of unions?
It's only when you are not paid or have legal problems that you truly understand the importance of player unions. Our job is to educate young players about how over the years unions have improved their employment rights.
When AFE was founded in 1978 players did not have the right to social security and could not transfer to another club without permission from their club. Today's rights have not come from the sky – players and unions have to had fight for them.
In Spain, we are now fighting hard for the rights of women players like AFE once did for men players in the 1970s and 1980s.
How will you help develop FIFPRO over the next four years?
We have to focus on making the game healthier around the world. There are countries where there is no professional league and players cannot negotiate better employment rights as a group.
The bottom line is that if a club is a solvent and well run your employee is better off and the sport benefits in the long term. The pandemic has shown us that unless we all act together – as we have done - the business can go into the trash can.
The more united football is, the stronger it becomes. FIFPRO does a lot of tremendous work and it's important it is internationally-known so everyone within football know us and what we do. We have a lot of strength and responsibility.
As a striker, I am guessing you will play an attacking role.
It's true I am a striker and I didn't defend much as a player. But what we have to do with the new board – which is young, diverse and talented – is to define an effective strategy to make positive changes across the football world.
Philippe Piat has done an important job as president and we have to build on his legacy and continue to work in tandem with the excellent FIFPRO management and staff so that together we can achieve even more victories.
You could say I am the new captain of the board but I believe in the team ethic more than anything. I am very excited with the project we have in front of us.