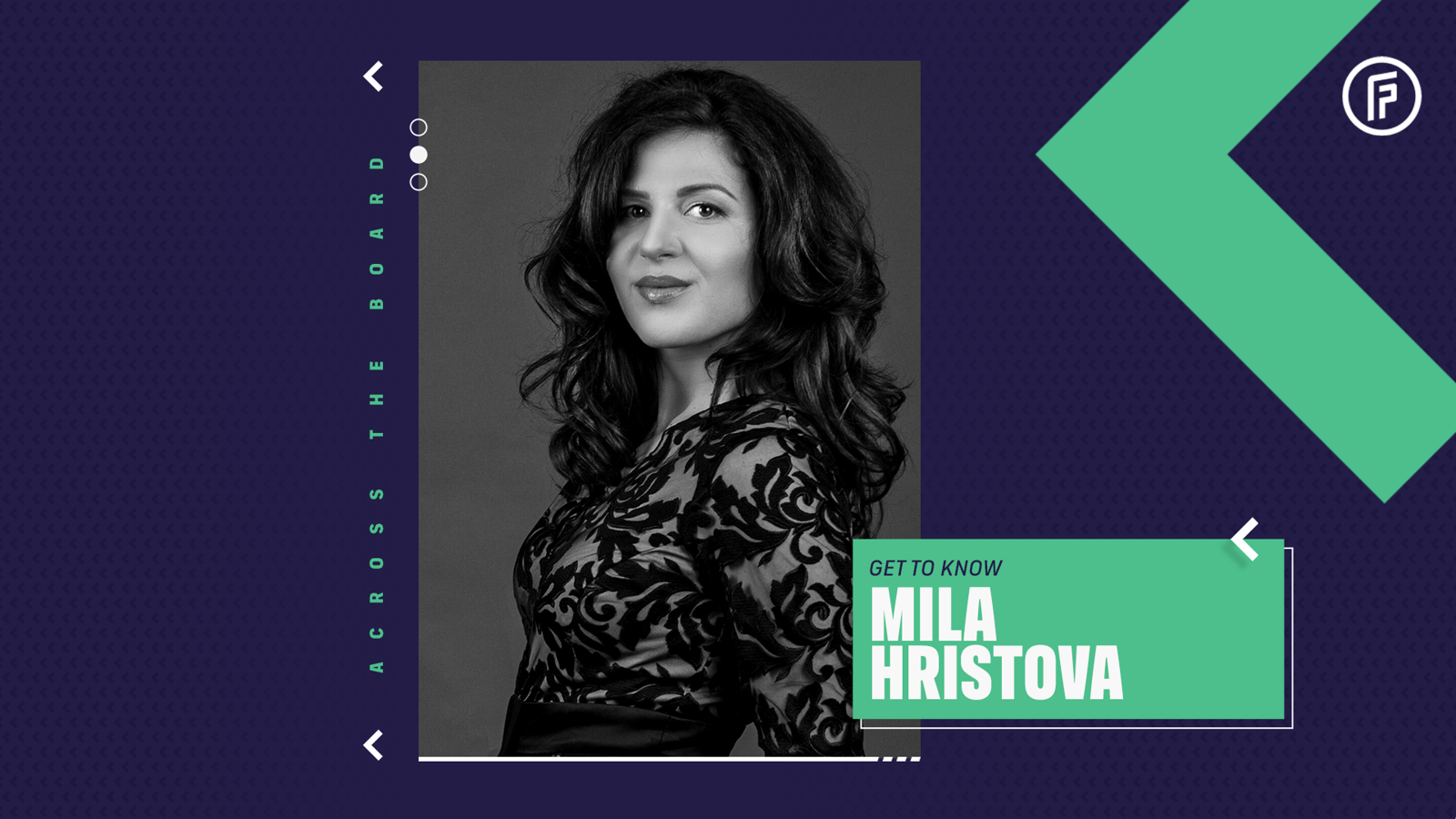 FIFPRO introduced a new 18-person board during its General Assembly in Paris, November last year. The board, the most diverse in the global player union's 56-year history, includes seven newcomers. In our bi-weekly series Across the Board, we will introduce all 18 board members.

Today, starting our series, is Mila Hristova from Bulgaria.
Personal details:
Mila Hristova 
Vice President and Board Member of the Association of Bulgarian Footballers (ABF) 
FIFPRO Division Europe Board member since 2017 (second term) 
FIFPRO Board member since 2021 

Could you tell us what your background is?  
I came to the association in 2007 to support Doncho Donev and Georgi Boychev, the President and Secretary General respectively. They were committed to helping players in Bulgaria. Аt that time the Association started talking with FIFPRO about becoming a member and they needed new people. Their passion and enthusiasm convinced me to accept their offer and contribute to what they were doing.
I started with locker room meetings, which is the reality of the player unions' work. You learn to understand what services you have to provide, how you can protect players, and how you can solve their problems.   
Since then I have learned a lot and really developed myself. I graduated in law and participated in various sports law and leadership programs from among others Birkbeck, FIFPRO and UEFA. I know all about the rules and laws, which I think are very important assets in my work.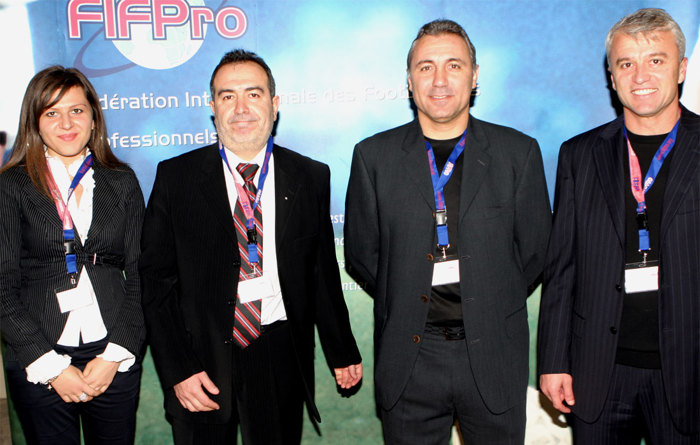 Why did you want to work for a union? 
I have a lot of passion for my work. It makes me feel brave and happy. Every time we have helped a player to be paid on time, it has been such a good feeling. The most important thing for us is providing security and well-being for players. Years ago, we had huge problems in Bulgaria with non-payment. Before our union was established players signed a sort of civil contract with no protections or insurances. Thanks to our efforts the employment contract, minimum wage and the profession of footballer have been introduced, which makes players feel safer, because they are protected by labour law.  
It is very important to emphasize that we could only arrange this through social dialogue with the stakeholders, just like our collective bargaining agreement for example. It is important to have a dialogue, as this will help create mutual recognition, respect and acceptance of the each party's problems. We can only see positive results through working together with the objective of improving the game in general. The fact that the overdue payments in Bulgaria have been reduced is a result of our good work with the federation. Only through dialogue and cooperation with our partners we can achieve our goals, both FIFPRO and the players unions.  
I am fully aware of the challenges that colleagues from the smaller player unions, especially in Eastern Europe, face. Some have practically no dialogue with their social partners, and not because of a lack of effort. We need to help them with establishing that dialogue, to better protect their members and develop football in their countries.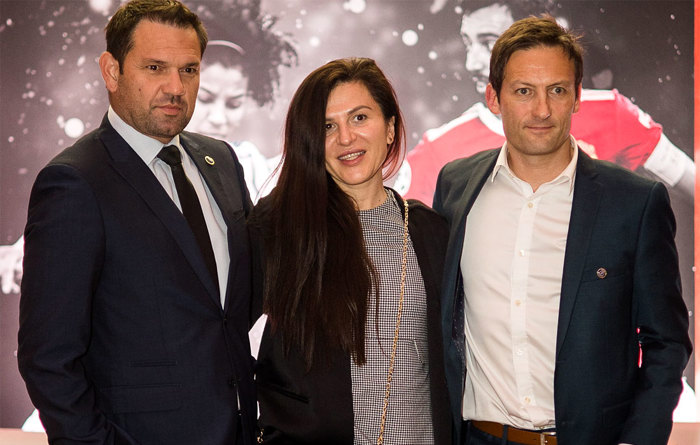 What is the biggest challenge for players in your country? 
One of our challenges is to draw players' attention to their life after football. A career is unfortunately very short, and they probably don't earn enough money for their life after football. That's why we are concerned with developing them.  
We need to change the mindset of the players to show them that it is possible to combine football with education, and that education is very important. We have good examples of players who have graduated. 
When you are in the locker room, having meetings with players, you need to show examples to convince them and the best come from teammates and other players, because players trust players. If your teammate manages to graduate, then it is easier for you to understand that you can do it too.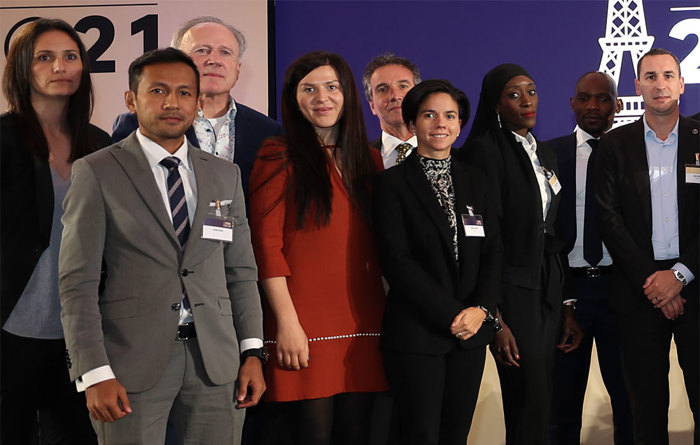 What are you aiming to achieve with the work as a FIFPRO board member? 
I am committed to strengthening our unions, our members, which is also the goal of FIFPRO. We want to have strong local unions who can provide a secure working environment, and protect their players in the best possible way. If the unions gain in strength, then FIFPRO will as well. We have to listen to our members and try to help them all, as there cannot be one decision or solution that suits all members. Players around the world play the same game with the same rules. Quite logically, their rights must also be the same. 
Professionally, what are you excited about right now? 
Regarding my ambitions, I would also like to add women's football. Women players deserve equal working conditions and being respected for what they do. Wages, playing conditions, insurance: everything needs to be addressed. Passion for football is important, but if you want to build good players, you have to keep the good players, who still have to leave football for work. It is time to professionalise women's football, especially in Bulgaria. We have a lot of talented players. The sport has great potential.