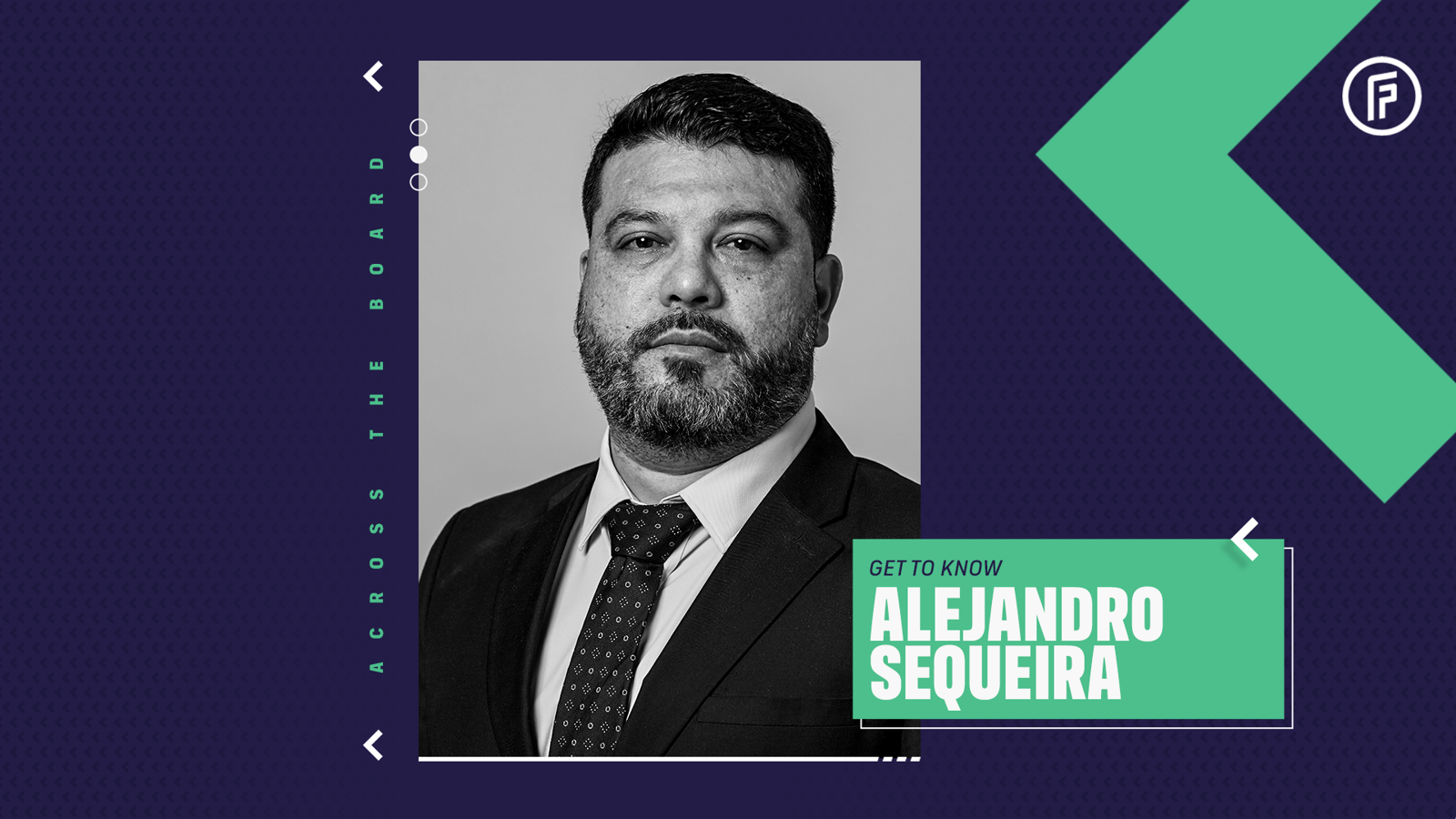 FIFPRO introduced a new 18-person board during its General Assembly in November. The board, the most diverse in the global player union's 56-year history, includes seven newcomers. In our bi-weekly series Across the Board, we will introduce all 18 board members.
Today, part three, Alejandro Sequeira from Costa Rica, Representing Central and North America.
Personal Details 
Former striker who scored 130 goals in 235 matches in Costa Rican league
Thirteenth-highest scorer of all time in the top championship
He won four league titles and three continental titles with Deportivo Saprissa
Represented Costa Rica between 2002 and 2010.
He also played for clubs in the U.S., Guatemala, Greece and El Salvador.
After he stopped playing, he became president of player union ASOJUPRO in 2016
He joined FIFPRO global board in November 2021 
How did you go from centre-forward to union leader? 
It started back in 2008, when I was captain of one of the clubs, San Ramon. A few players who had recently retired told us we had to unite and fight for our rights. I was among several well-known players at the time who met at Hotel Capitalino in San José and decided to establish these rights for future generations. I was 33 and there was not long left in my career but there were a lot of young players we wanted to give a better future. 
What rights were you chasing? 
Costa Rica had participated in the FIFA World Cup several times but we did not have basic conditions in the national championship. One of the few things we had was social security cover. We started to get advice about contracts, minimum conditions such as holidays, and a load of other rights we were not aware of. It was hard work and non-stop.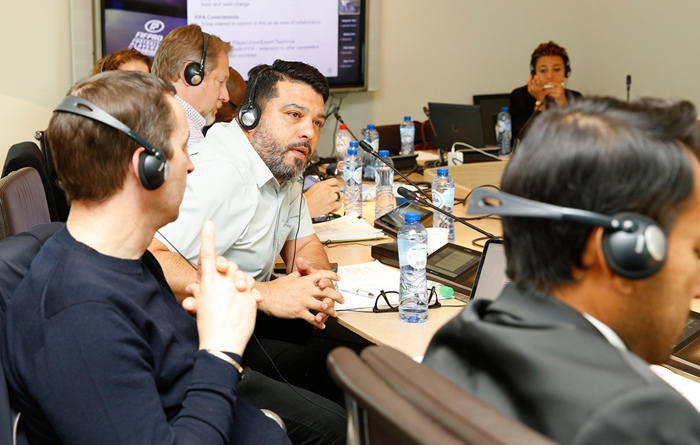 Was the effort worth it? 
Yes. After 90 years of football in Costa Rica, we established the principles of professional football. It started with introducing a minimum wage. Today, when we say the name of our union ASOJUPRO to the players, they say 'that's our association – it's the one that defends us, it's the one that advises me, it's the one that rallies round to resolve any situation off the pitch'. 
What are you most proud of? 
We have made several notable steps: we introduced a law against racism in sport stadiums, for example. One of the biggest achievements was when we reached an agreement with the league and federation to lower salaries 50% during the pandemic, rather than suspend wages altogether because of the football shutdown. We managed to agree that in record time – about a week. It meant that period was not too much of a disaster for football players. 
What's your next goal in Costa Rica? 
For women's football. We have just signed the first contract with the federation on behalf of the women's national team for World Cup qualifying for the 2023 FIFA Women's World Cup. It's the starting point to make women's football professional – and sustainable. There is a boom in women's football and we don't want it to stop because of a lack of resources.  
And your objective on the global board? 
FIFA and FIFPRO worked together to set up a tribunal -  known as a Dispute Resolution Chamber - in Costa Rica in 2016 and this has enabled us to resolve disputes between players and clubs. It has been fair and swift, and has given strength and agility to both employers and employees. There is already a similar tribunal in many countries but FIFPRO's affiliated player unions are in almost 70 countries and we want there to be a tribunal in each. Football is the same in every country, but not when it comes to the law, so that's our objective.