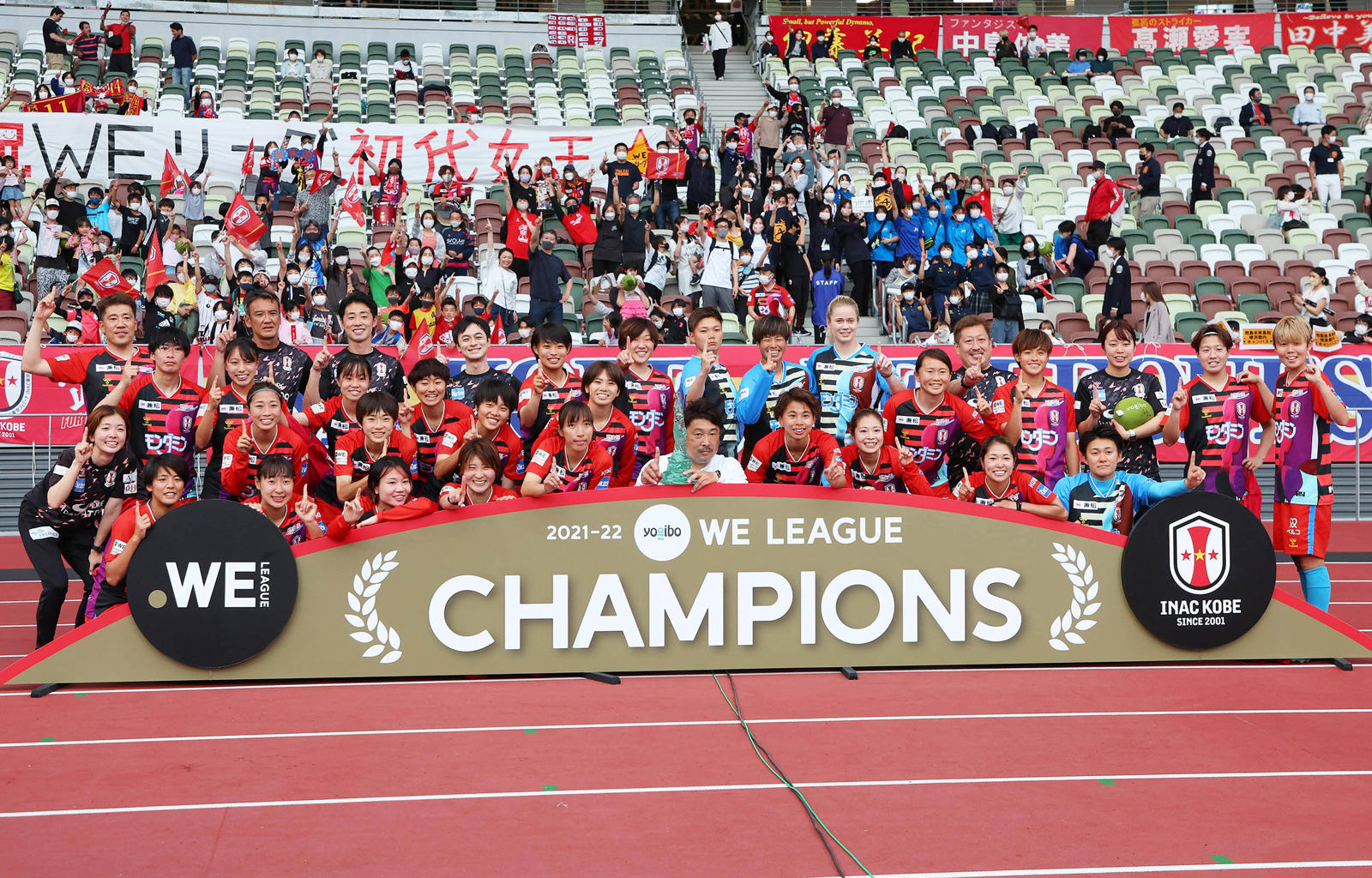 {0} min. reading time
JPFA decided to start organising women's players with WE League launch


180 professional women's players have joined the union


Support from prominent names, including Saki Kumagai, Aya Miyama and more
Knowing that a new women's professional football league - the WE League - would be launched in the 2021/22 season, the Japan Pro-footballers Association (JPFA) last year started organising women's players. It resulted in 180 professional players joining the union.
To lead this project, the union brought in Noriko Matsuda as Head of Women's Football. The former Urawa Red Diamonds Ladies player received support from FIFPRO Asia/Oceania Chairman Takuya Yamazaki, JPFA Secretary General Junichi Takano, and former FIFA Women's World Cup winner and FIFPRO Asia board member Aya Miyama.
Another 2011 Women's World Cup Winner, Yukari Kinga - currently at Sanfrecce Hiroshima Regina - played an important role by liaising with the current Japan national team players, as well as the Class of 2011. The project received financial support from FIFPRO's Capacity Building and Development Fund.
Japan Pro-footballers Association
• Division: Asia
• Established: 1996
• FIFPRO Member Since: 2000
• Website: j-pfa.or.jp
Matsuda (pictured below) first discussed with the players how they would want to organise themselves. "The women's players decided they wanted to be part of the JPFA, as they would benefit from the union's experience, as it has supported men's players since 1996. "It was a huge advantage being able to use their expertise, network and infrastructure. We received a lot of advice through the men's structure, which we tried to replicate."
The WE League consists of 11 clubs and each team must have at least 15 players with a professional contract. "Most of the players receive sufficient income to cover living expenses, however they cannot really save money or live a luxurious life."
Matsuda's biggest challenge was convincing players to become a member. She made various visits to explain what a union could do for them. "When not everyone was convinced, I involved national team players to help convince them."
One of those national team players was Saki Kumagai, the current captain who scored the winning penalty when Japan clinched the FIFA Women's World Cup in 2011.
"Culturally, we don't speak much about money in Japan," said Kumagai, who was crowned Asian Women's Footballer of the Year in 2019. "We are hesitant to advocate for our individual interests and we don't have very high self-esteem.
"For example, if we haven't produced good results, we tend to hold back from speaking up, so that is the biggest challenge. It will still take a while for us to reach the same level as the countries that have achieved equal pay."
Matsuda brought up one anecdote about Japan's national team players. "Before the AFC Women's Asian Cup in India this January, we asked the women's national team what their wishes for this tournament were. Then we had a meeting with the Japan Football Association (JFA) and asked them to arrange a chef, a better hotel and better medical support for the women's team.
"The football association arranged what we asked for. The national team players noticed the tangible improvements that were achieved with the help of the JPFA, and they shared their experiences with their teammates when they came back from the Asian Cup.
"In total 180 women players have now signed up as a member, which means that all professional players have joined us."
Kumagai underlines the importance of the women's player union. "Before the union was set up, most players did not understand what a union was, so with the creation of it, I feel that we are finally able to show the players the importance of having a union and the things that can be achieved through it.
"The reality is that outside the national team, few players are familiar with the union movement, so there is still room for improvement, but I am convinced that this was a very important step for Japan." As Head of Women's Football, Matsuda is constantly in touch with the players. "Our goal is to help more players to become professional footballers, as now the number of players in each team with professional contracts is limited to around 15 players.
"Another goal is to achieve a collective image rights deal, which would secure extra income for the player association, which would consequently benefit the players."
Kumagai is positive about the progress made. "I feel that with the launch of the WE League, the players are now more aware of the rights they have as professional footballers.

"Advocating for our rights as workers is not something easy for the Japanese, so in that sense, the women's union will definitely be of great help to the players and I'm really glad that it was created."