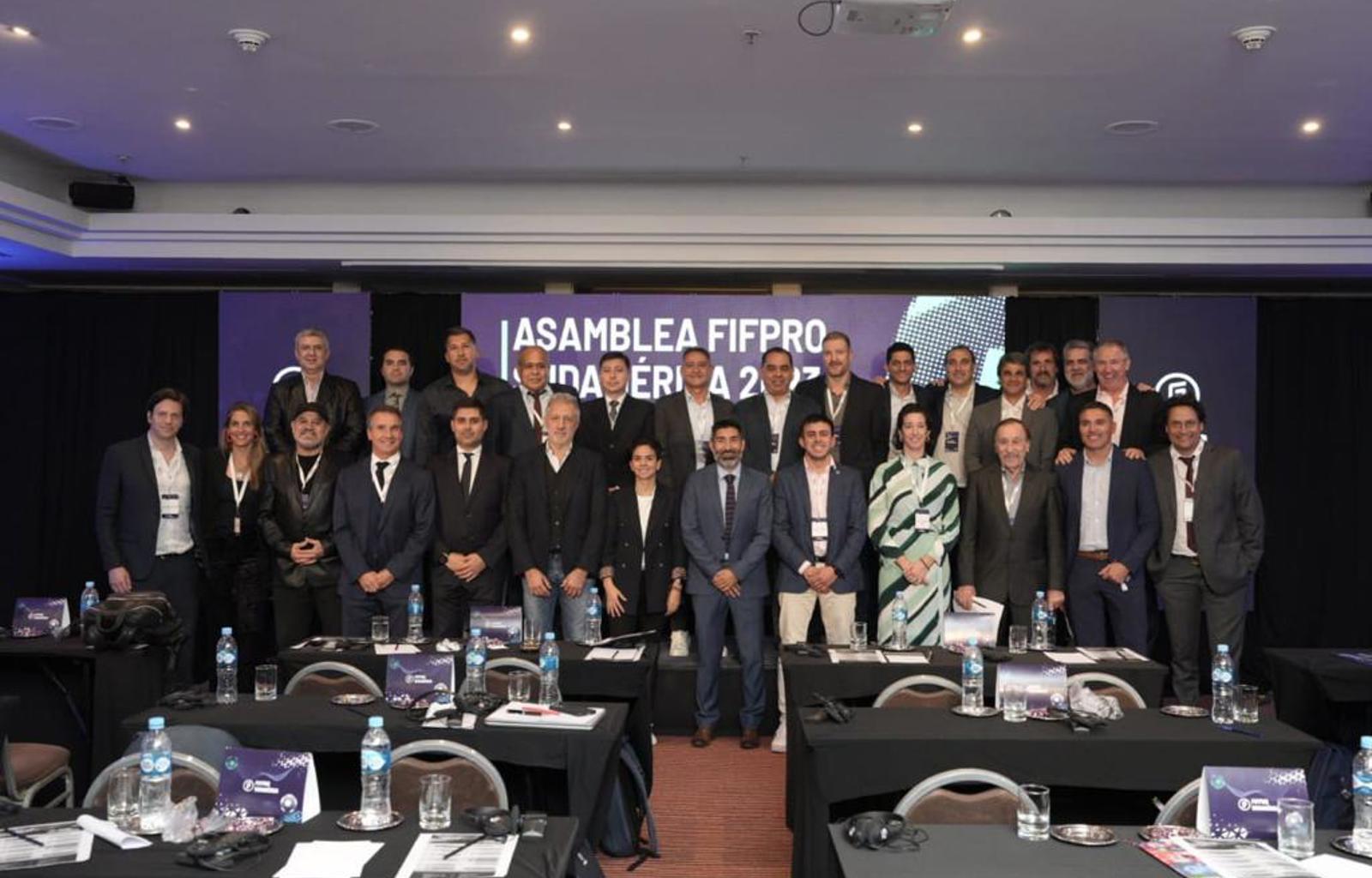 {0} min. reading time
Mendoza, an Argentinean city close to the Andes Mountains, hosted FIFPRO Sudamerica general assembly


Education, finance and technology were among subjects discussed, as well as regional issues and topics specific to the eight member unions


FIFPRO's global strategy for the coming years was also presented to the division
A productive FIFPRO Sudamerica general assembly took place on 16-17 May in Mendoza, Argentina.
FIFPRO President David Aganzo, Deputy General Secretary Simon Colosimo, Senior Legal Advisor Alexandra Gomez Bruinewould, and Director of Communications Alejandro Varsky were present at the meeting, which was hosted by Sergio Marchi and Gamadiel Garcia, president and general secretary of FIFPRO Sudamerica respectively.
The assembly took place over two days, during which South American football issues affecting football players in the region were discussed, and status reports on the programmes of the division and its member unions were presented.
"The assembly was very positive. Important issues were discussed and touched upon," said Marchi. "The most important thing is that all the unions, to a greater or lesser extent, have made progress, delivered their opinions and received good feedback from the leadership of the division.
"I am very satisfied but we have to keep working and moving forward in the fight for footballers' rights."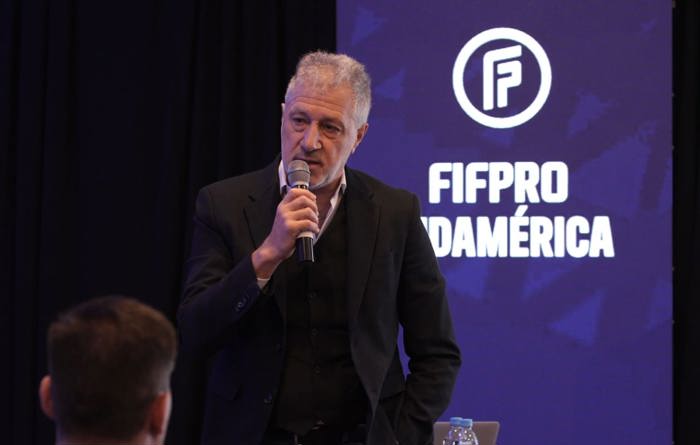 Sergio Marchi
David Aganzo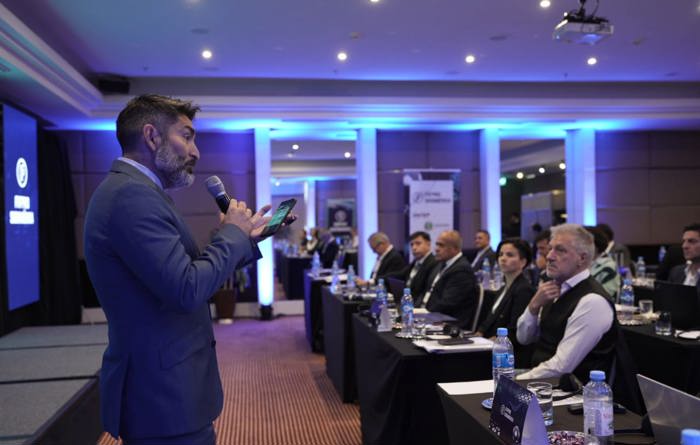 Gamadiel Garcia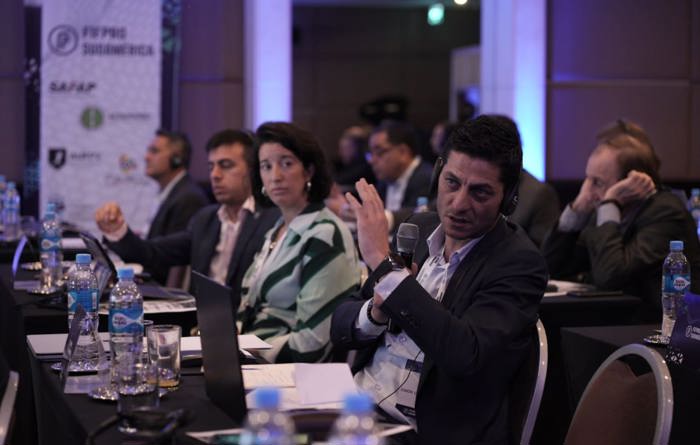 Simon Colosimo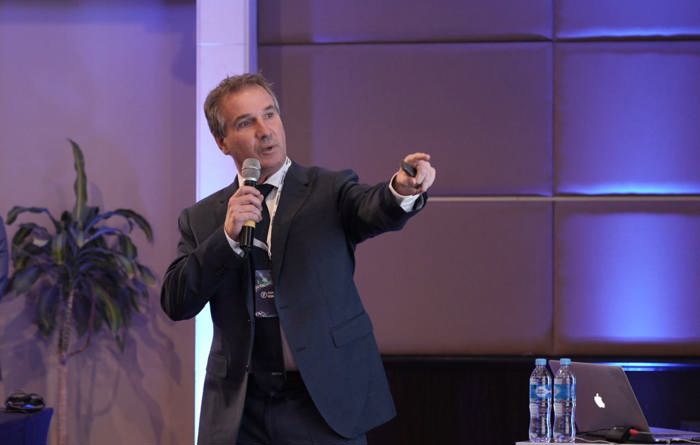 Fernando Revilla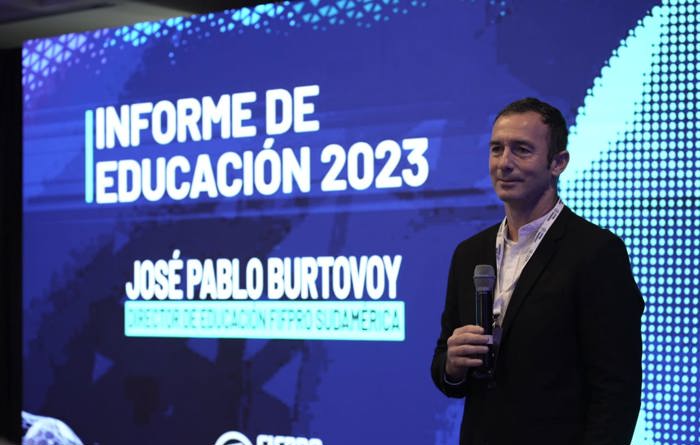 Pablo Burtovoy
Education, finance and technology
The first day, after the welcome speeches by Aganzo and Marchi, was dominated by reports related to the areas of education, finance and technology.
The education report, presented by Director of Education Pablo Burtovoy, showed the resounding success of the University Diploma programme, various courses and webinars that the division provides free of charge to players. In the 2022 financial year there were 1,628 enrolments, while between May 2022 and May 2023 there was a 105 percent increase in enrolments.
General Manager of SAFAP (Peru) and FIFPRO global board member Fernando Revilla gave the accounting and financial update, while FIFPRO Sudamerica's Director of Communication and Technology Juan Martinez presented the 2023 report of his area.
In the afternoon, each of the eight member unions presented their progress and particular realities.
FIFPRO Sudamerica Members
Argentina – FAA
Bolivia – FABOL
Colombia – ACOLFUTPRO
Chile – Sifup
Paraguay – FAP
Peru – SAFAP
Uruguay – MUFP
Venezuela – AUFPV
"South America is a region historically linked to the trade union struggle and this assembly has confirmed that our colleagues continue to honour that tradition in the defence of footballers' rights," said President Aganzo.
"The progress in education, technology and institutional leadership, just to name a few examples, shows that working together pays off and sets an example to be followed globally." Women's football, working groups and support for FABOL
The second day focused on two different panels. In the first, the Executive Committee met to discuss and move forward on various issues concerning the region's agenda, including the national conflict faced by FABOL in the defence of the rights of footballers currently playing in Bolivian football.
The second, an open debate, focused on agreements reached with CONMEBOL.
Women's football had its own presentation to give an overview of its development in the region.
There was also room for FIFPRO Deputy General Secretary Simon Colosimo to present FIFPRO's global strategy for the coming years to the unions present.
Commenting on the event as a whole, Colosimo said: "We continue to make progress with the divisional assemblies, a very positive exercise to understand the particularities faced by our affiliated unions. In South America the collective work is renowned, with many lessons learned and positive points to recreate in other regions."