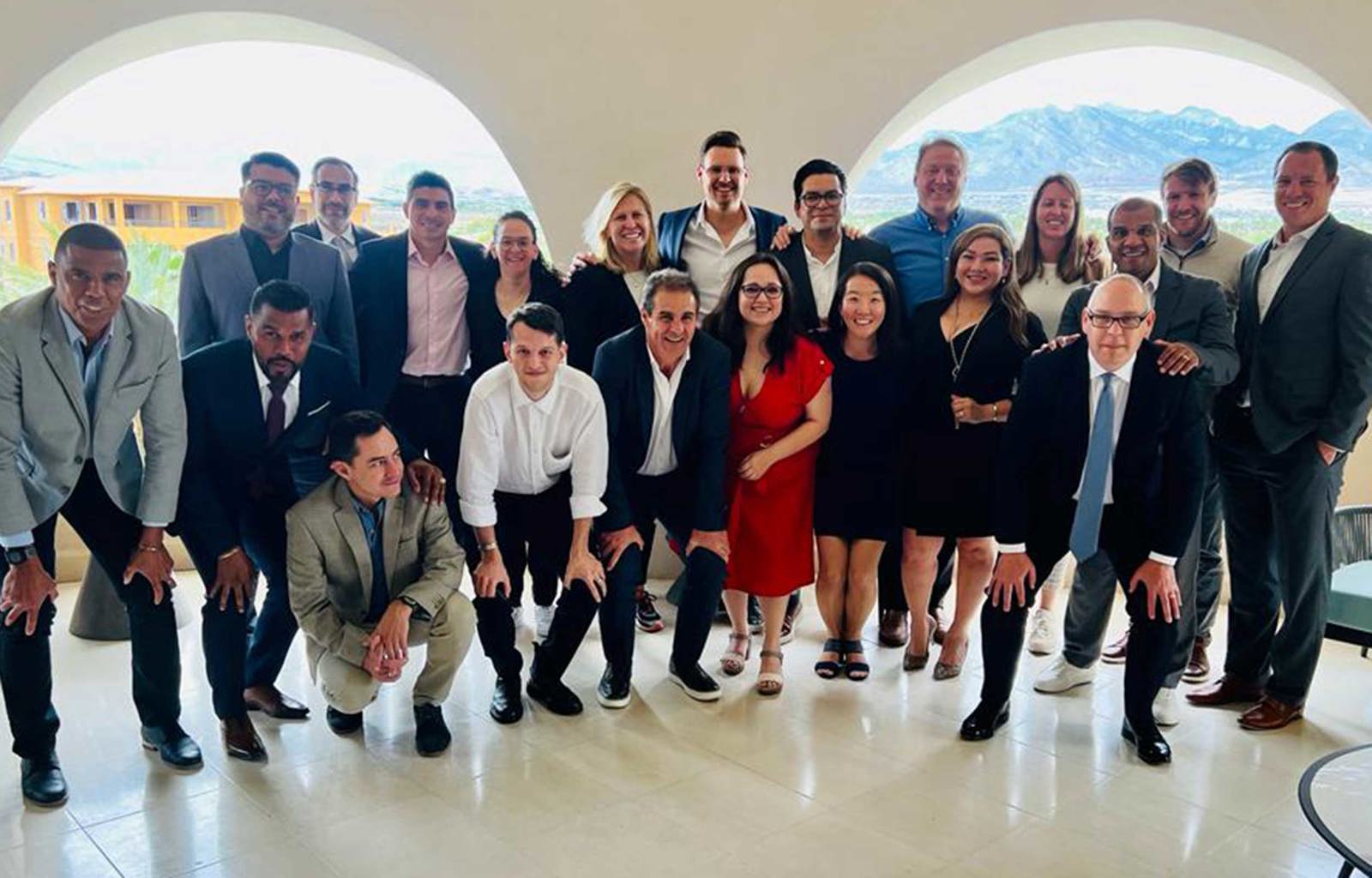 {0} min. reading time
FIFPRO Central and North America general assembly takes place in Las Vegas, USA


Division's second general assembly following 2021's organisational changes to FIFPRO Division America
Member unions from the division gather to provide updates on latest initiatives, share best practice
The FIFPRO Central and North America (CNA) general assembly took place on Tuesday in Las Vegas, USA, giving unions the chance to engage in productive sessions, discussions and share best practice.
It marked the division's second general assembly following 2021's organisational changes to FIFPRO Division America, which enabled the Central and North American unions to better represent players in negotiations with stakeholders such as Concacaf.
The event provided a platform for domestic unions to update each other on the work being carried out in the wider region, as well as shaping the division's collective vision. 
"It was a fruitful general assembly, where we shared a lot of ideas and learned a lot from each other," said FIFPRO Central and North America President Alvaro Ortiz. "We're slowly growing as a division, with many objectives, especially with the upcoming 2026 World Cup, where we expect a lot of attention on our region.
"One of the main takeaways of the general assembly for me was women's football – it's clear we still have a long way to go, but I think there is a lot of optimism and awareness that we need to keep growing in this space; especially as we have USA, one of the best countries in the world." "It's been greatly interesting to attend the assembly of our division once again and debate together the latest opportunities and challenges in the region," said FIFPRO General Secretary Jonas Baer-Hoffmann. "The unions are already looking towards the 2026 men's World Cup being hosted here and capitalising on this in a region with such diverse standards and conditions in men's and women's football.
"FIFPRO has a number of new programmes for our member unions in the pipeline and embedding them in the work of the unions on the ground is crucial. So, listening and learning from them is very important."
FIFPRO Central and North America
Canada – PFACan
Costa Rica – ASOJUPRO
Guatemala – SIFUPGUA
Honduras – AFHO
Mexico – AMFpro
Panama – AFUTPA
USA – MLSPA
Just months out from the 2023 Women's World Cup, women's football was naturally in focus – as CNA's unions brainstormed around their regional strategy and how they wanted to move forward together. There was a consensus to start by sharing information and understanding the women's football landscape in the different countries.
FIFPRO General Secretary Jonas Baer-Hoffmann and board member Alejandro Sequeira gave global updates, while Player & Union Relations Manager Shoko Tsuji recapped the work of the Global Player Council.
CNA unions provided updates of their domestic work, including the various associations in USA such as MLSPA, NWSLPA, USLPA, and USWNTPA, while a legal conference in Panama was also announced for early August.
ASOJUPRO General Secretary Steven Bryce and AMFpro Legal Coordinator Angelica Islas provided financial and legal updates relevant for the region, before Ortiz closed the general assembly with updates on CAN's upcoming projects around social media and digital marketing.