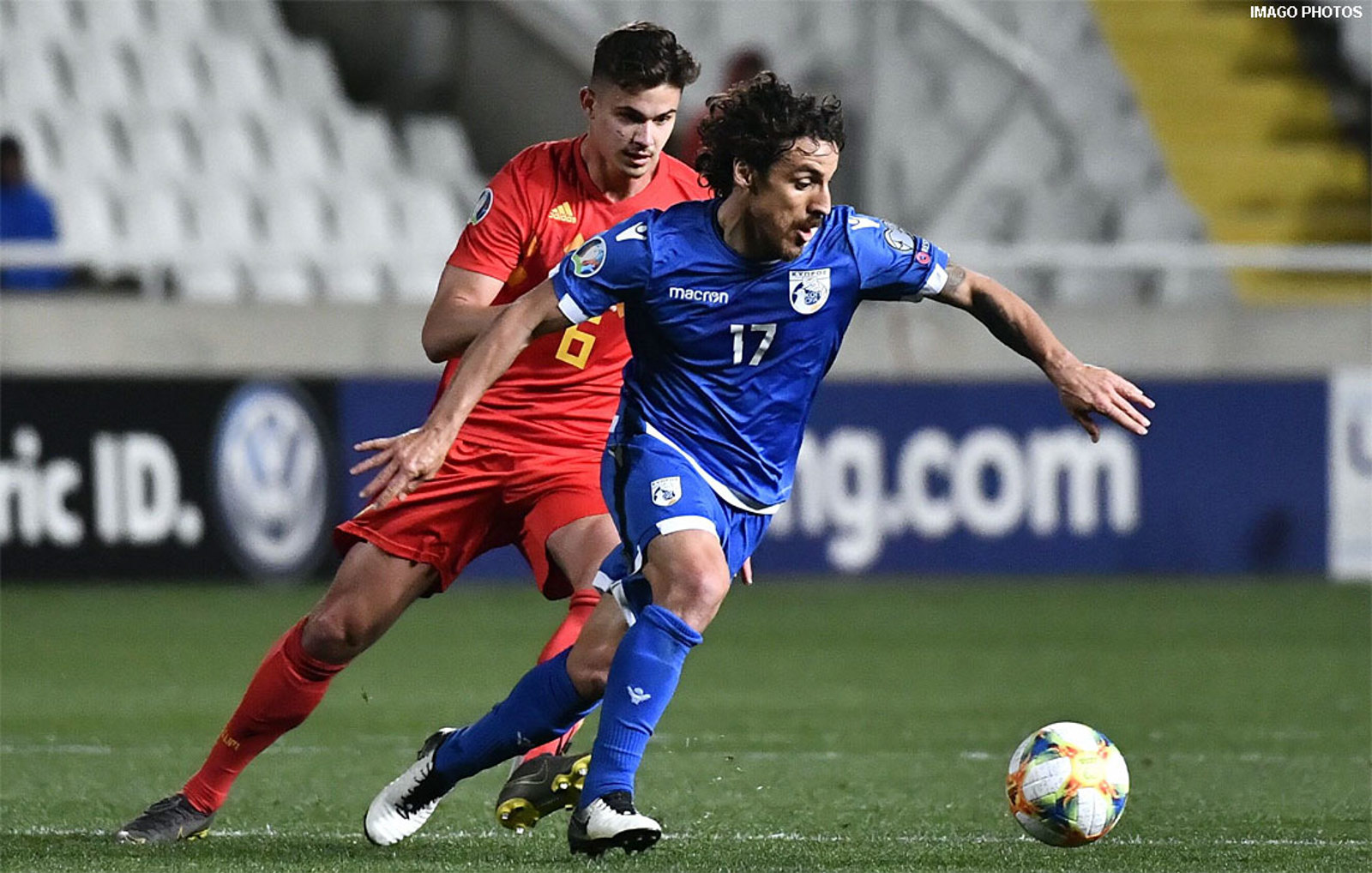 {0} min. reading time
Renato Margaça was a Cyprus national team player and captain of Omonia when his coach falsely accused him of match-fixing
He went to the police who cleared his name
Renato (36), now playing at Nea Salamina, advises players to protect themselves against false accusations by going to their union or police
"It is an incredible story.
In the January transfer window, Pafos FC offered my club, Omonia, 100,000 euros to buy me, and offered me a salary that would be three times higher than what I had at the time.
I had a good conversation with Omonia about the offer and told them: 'It is a lot of money for a 32-year-old player in Cyprus, I would get the contract of my life and my financial future would be safe. But the decision is up to you.'
Omonia told me that I could not leave. 'You are our captain.'
'Okay, but then you have to give me a new contract', I said as my contract was to expire at the end of the season. And they did, although it was nothing like Pafos offered.
Three weeks later, we were eliminated in the cup. I came on as a substitute in the last thirty minutes when we were trailing 1-0. We equalised, but we were out because we had lost the first game 3-2.
After the game, we went to the dressing room and our coach, Ivaylo Petev, locked the door and said: 'It is disgusting what you did'. Nobody understood what was going on.
'What is disgusting?', I asked. 'We lost a game and it's everyone's fault.'
Then he pointed to me and two other Portuguese players. 'You three, I don't want you in the team anymore!'
We left.
Then on various websites and fan forums, rumours started spreading about us being banned because we allegedly fixed the cup match.
I called the players association, PASP: 'You have to ask the club why we are out.' Officially the club never said that we sold the game, but they also did not allow us back into the team.
One month later, the coach told a Bulgarian website that the three of us sold the cup game. It was immediately on Cypriot news: a coach at one the biggest clubs says players are fixing matches.
The next day, the lawyer of the association, Loizos Hadjidemetriou, arranged an official translation of what the coach said and then we went to the police. I wanted this investigated because it was not true.
That same night, Omonia sacked the coach.
The police were very cooperative, they spoke with the coach, and with some teammates, because the coach said they told him that we were selling games. But nobody told the police that we fixed matches. Of course not: they didn't have any proof! After four months, the police officially stated that the investigation was concluded, and our case was closed.
But the damage had been done. I had already left Omonia. The fans had put a lot of pressure on the club: 'We don't want him!' And Omonia told me to leave.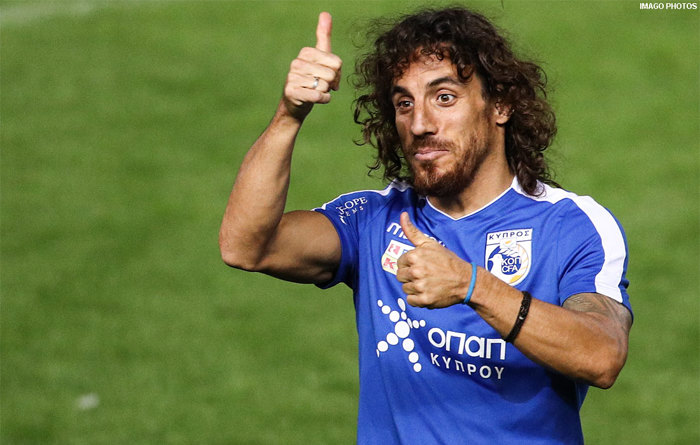 'I am not going, you have to pay my contract. I already lost a lot of money because you rejected the offer from Pafos, I lost my fitness because you let me train alone for three months, and I have a bad name because you allowed a coach to accuse me without any evidence. So, you have to pay my contract.' In the end, they paid a big compensation.
I had also gone to court, because of defamation. Even if the police find you are not guilty, there will still be people saying that I was suspected of match-fixing. This is a very serious issue. People cannot just say without evidence that you are fixing matches. I have a career in football, this is my work. At 8 o'clock in the morning I am going to training. I work all day, I think about what I can eat and drink, I have to take care of my kids and my wife. I am a normal person.
I was one of the most beloved players at the club, but when I returned with my new team to play against Omonia, I was the most hated person. The whole stadium was against me: 'Fixer!'
I had to leave my groceries at a supermarket, because ultra-fans were shouting at me. Even now, four years later, people still shout at me.
All because someone said I fixed matches…
It was important to clear my name. It took me more than a year, but I won, and I got a bigger compensation than I expected. It was big news.
I want to be an example, because players get accused a lot and we have to protect ourselves. We have a strong player association, which will do everything to protect you. I want to tell players, don't be afraid to seek help and speak, also if your salaries are unpaid, or if someone approaches you to fix a match. Speak, because otherwise, you will pay for it. Protect yourself."