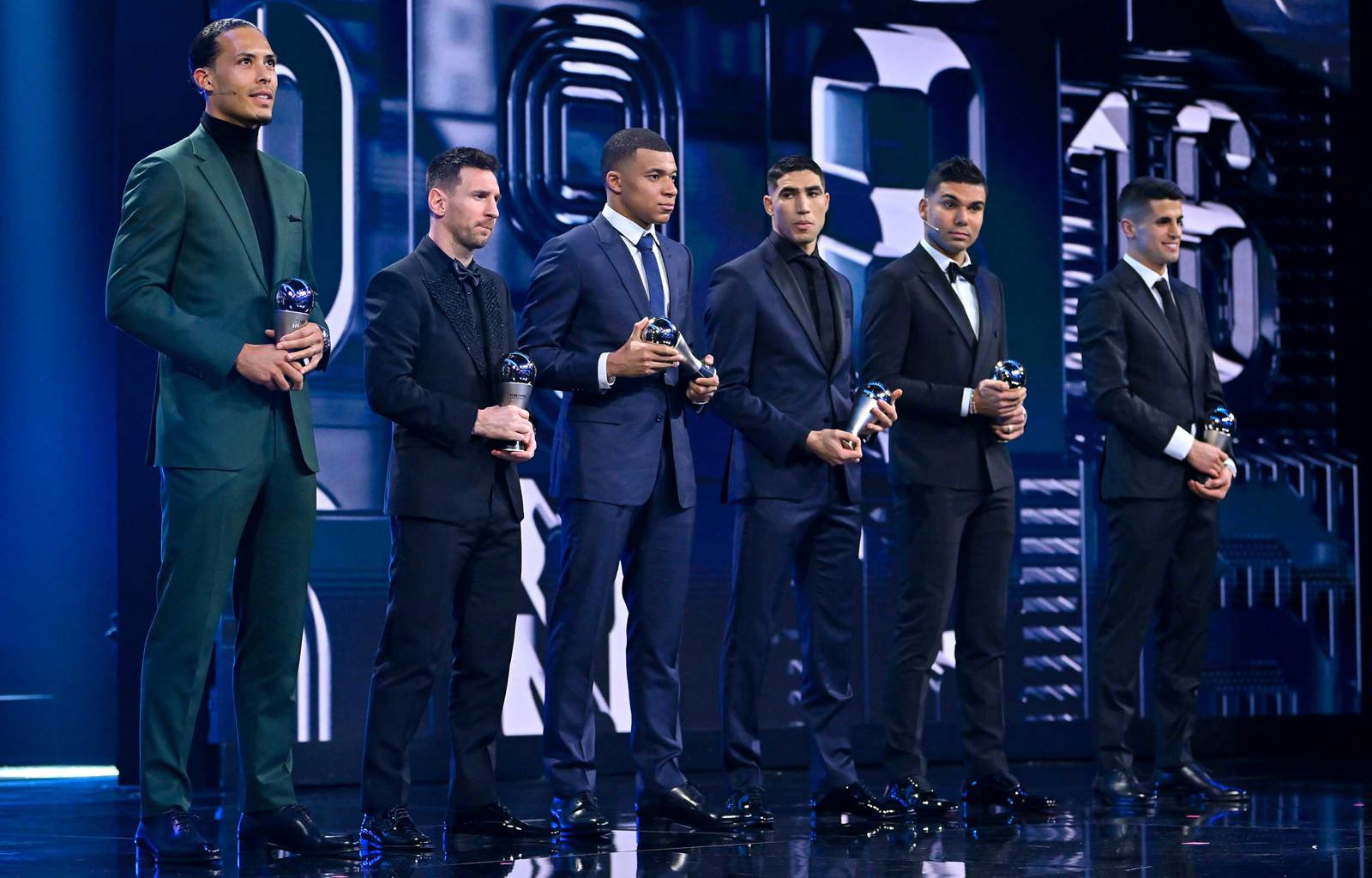 {0} min. reading time
Men's and Women's World 11 ­– voted for by the players – revealed


Records for Lionel Messi, Wendie Renard and more


FIFPRO rounds up stats and figures on the 2022 FIFA FIFPRO World 11
Voted for by the players, the FIFA FIFPRO Men's World 11 and FIFA FIFPRO Women's World 11 were both revealed in Paris, France on Monday – celebrating the best footballers in the current game.
FIFPRO rounds up stats, figures and records on the 2022 World 11, which saw yet another Lionel Messi record, Wendie Renard making it seven in a row, and a first African player in the line-up since 2007. 
1
Achraf Hakimi's debut World 11 appearance makes him the first African player since 2007 to be included in the line-up. The Moroccan defender follows in the footsteps of other African stars such as Cote d'Ivoire's Didier Drogba (2007) and Cameroon's Samuel Eto'o (2005 & 2006) in being named in the World 11. 2
The 2022 Men's World 11 boasts two World Cup champions: Kylian Mbappe (2018) and Lionel Messi (2022). Meanwhile, two-time winner Alex Morgan (2015 & 2019) is the only Women's World Cup champion in the 2022 Women's World 11.
3
A third successive appearance for Christiane Endler means no goalkeeper has made more Women's World 11 appearances than the Chilean stopper (3). Endler had previously shared the record with Hope Solo (2).
4
Four of Real Madrid's 2021/22 UEFA Champions League-winning side are in the 2022 Men's World 11: Thibaut Courtois, Luka Modric, Karim Benzema and Casemiro (now at Manchester United). It brings the number of Real Madrid's all-time Men's World 11 awards to 51, just one spot behind Barcelona (52).  
4
Four of England's victorious Women's EURO 2022 side were included in the World 11: Lucy Bronze, Leah Williamson, Keira Walsh and Beth Mead. Never before has there been so many English players in a single World 11 side. 7
Seven successive appearances means Wendie Renard has been named in every single Women's World 11 since the award launched in 2015. Behind the French defender in appearances is Alex Morgan and Lucy Bronze – both with five.
12
The number of debutants in the 2022 FIFA FIFPRO World 11 comes to 12. Thibaut Courtois, Achraf Hakimi, Joao Cancelo, Casemiro and Karim Benzema are all making their first appearance in the Men's World 11, while Mapi Leon, Leah Williamson, Lena Oberdorf, Keira Walsh, Alexia Putellas, Beth Mead and Sam Kerr are making their respective debuts in the Women's World 11.
16
No-one has more World 11 appearances than Lionel Messi (16). The Argentinian's inclusion in the 2022 FIFA FIFPRO World 11 means he has been voted in every World 11 since 2007. Cristiano Ronaldo ranks second in World 11 appearances (15), with 2022 being the first year since 2006 in which Ronaldo has not made the team of the year.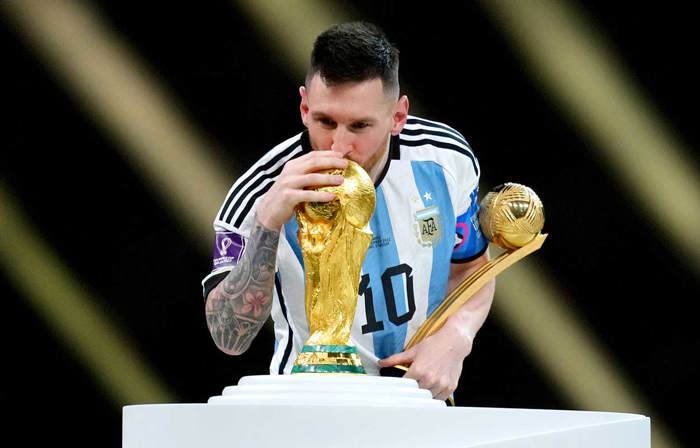 21
Germany's Lena Oberdorf is the youngest player in the 2022 FIFA FIFPRO World 11 at the age of 21. Erling Haaland is the second-youngest player at 22.
22  
Twenty-two all-time awards make Olympique Lyonnais the most represented club in Women's World 11 history. Christiane Endler and Wendie Renard are Lyon's only representatives in 2022, while the likes of Ada Hegerberg, Amandine Henry, Eugenie Le Sommer and more have helped contribute to the total since 2015.
68
Players from 68 countries cast their ballots for the 2022 FIFA FIFPRO World 11. The 2022 Women's World 11 marked a record-breaking year for voting with over 6,000 players making selections, while 18,640 voted for the 2022 Men's World 11.
124  ­
The total number of players that have featured in the Men's and Women's World 11 is 124. Since 2005, 80 players have appeared in the Men's World 11; since 2015, 44 players have featured in the Women's World 11.