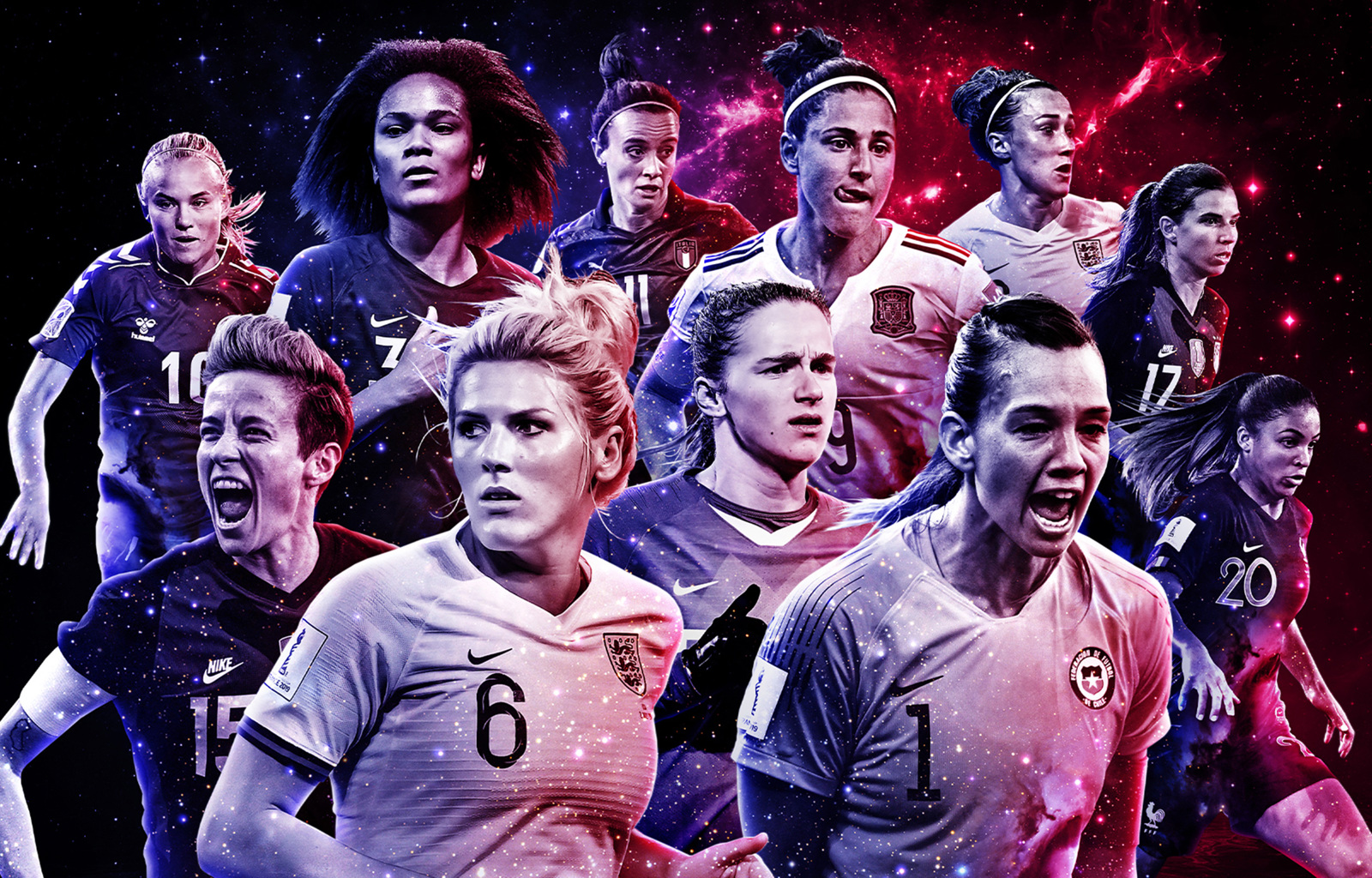 Wendie Renard made her fifth appearance on the team, while Christiane Endler, Millie Bright, Barbara Bonansea, Veronica Boquete, Delphine Cascarino, Tobin Heath and Vivianne Miedema made their debut in this unique selection.
"I think I have said it about 300,000 times, I am not playing football for individual trophies," Miedema told FIFPRO. "However, it is great to know that I have been voted into the World 11 by other professional footballers. It is the biggest honour you can receive. I play against them, each week. They know how good you are and if they are of the opinion that I belong in the team, then that makes me very proud."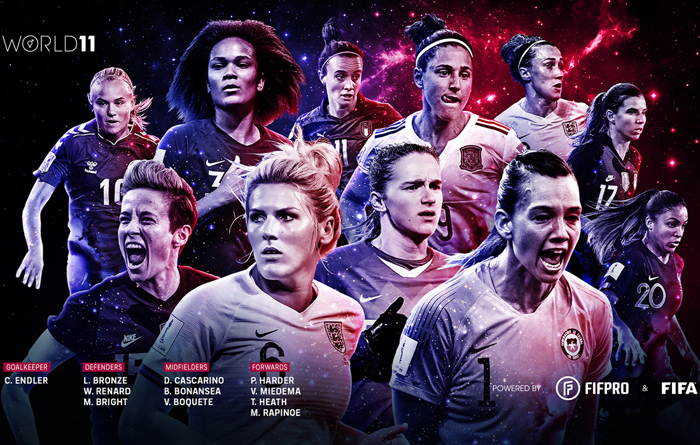 "It was a surprise that I am in the World 11," Boquete told FIFPRO. "I think I didn't deserve it this year. Maybe the other players also considered my whole career when they voted for me. However, if I am chosen by the players, I should accept it and be grateful. It is a big honour when you are selected by your peers. It shows the respect, love and appreciation that the other players have for me."
Of all players, Lucy Bronze received the most votes, by far. She had almost 600 more votes than second and third place, Christiane Endler and Pernille Harder respectively.
"It is definitely special to win my third World 11 award," Bronze told FIFPRO. "Being able to stay at the top is probably the most difficult thing. I remember being told by a coach that getting to the top is the easy bit, staying there is the most difficult. So many other girls are trying to do it, like Wendie Renard, who has been at the top for that long. Being able to have a small piece of what she has been able to do, is something that I am very proud of."
List of 55
Cascarino and Renard were among 11 players from Champions League winners Olympique Lyonnais on the List of 55 most voted women players, while 12 US players were also mentioned on that same list.
Malawi's Tabitha Chawinga was the first African player on the list of 55 in the five-year Women's World 11 history.