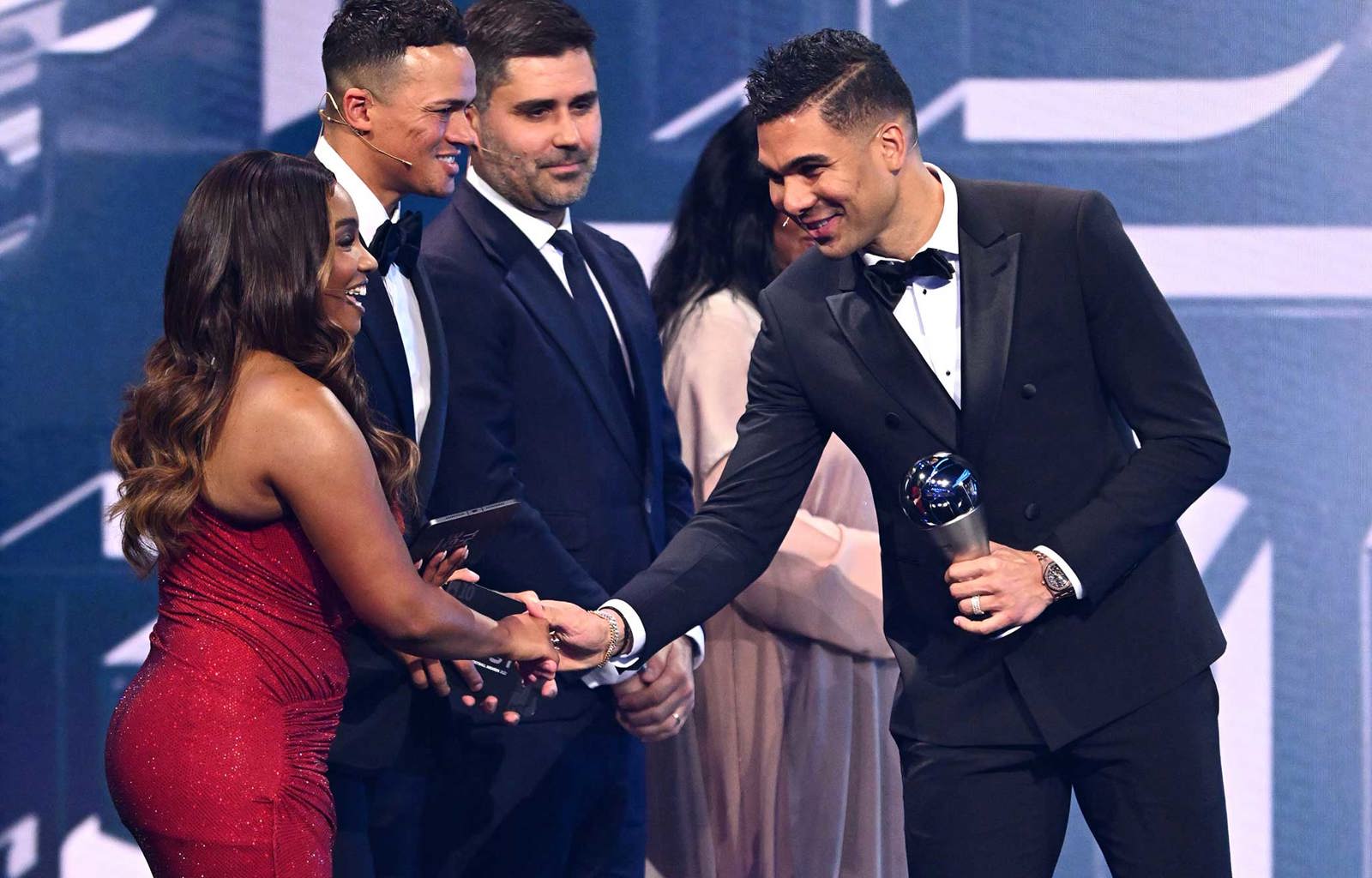 {0} min. reading time
World 11 – voted for by the players – revealed at The Best FIFA Football Awards gala


All-star team depicting the best players in the current game


We recap five players' reaction to being named in Men's World 11
The 2022 FIFA FIFPRO Men's World 11 was revealed at The Best Football Awards 2022 gala on Monday, celebrating the greatest players in the current game.
Voted for by thousands of professionals, the World 11 is the only global player award decided exclusively by footballers.
Take a look at what five members of the team of the year had to say after being voted into the World 11 by their peers. What the players said
Joao Cancelo
Position: Defender
Club: Manchester City/Bayern Munich
Nation: Portugal
"It's a privilege for me to be here with the best players of the past year. It was a dream I had as a child. I've wanted to win it for a long time, and I've achieved it. I'm very happy." Virgil van Dijk
Position: Defender
Club: Liverpool
Nation: Netherlands
"To be voted by your colleagues, your peers, is the highest recognition you can get. The guys that vote for you go through the same things you go through on a daily basis. That they give you the recognition that you are in the World 11 is something to be proud of and something I won't take for granted."
Casemiro
Position: Midfielder
Club: Real Madrid/Manchester United
Nation: Brazil
"I am very grateful to be voted into the FIFA FIFPRO World 11. For me, it is an honour to live this moment. It's the result of a lot of hard work, a lot of enthusiasm and, of course, a lot of help from my team-mates." Kevin De Bruyne
Position: Midfielder
Club: Manchester City
Nation: Belgium
"Any time your fellow professionals vote to recognise your ability, it means so much. To be in this World 11 for the third year in a row really is fantastic and truly humbling. I want to thank everyone who voted for me."
Erling Haaland
Position: Forward
Club: Borussia Dortmund/Manchester City
Nation: Norway
"I am really happy to be named in the latest World 11. I'm grateful to be recognised as one of the best. Nothing beats being voted for by other players. When your peers recognise your quality, it means so much."