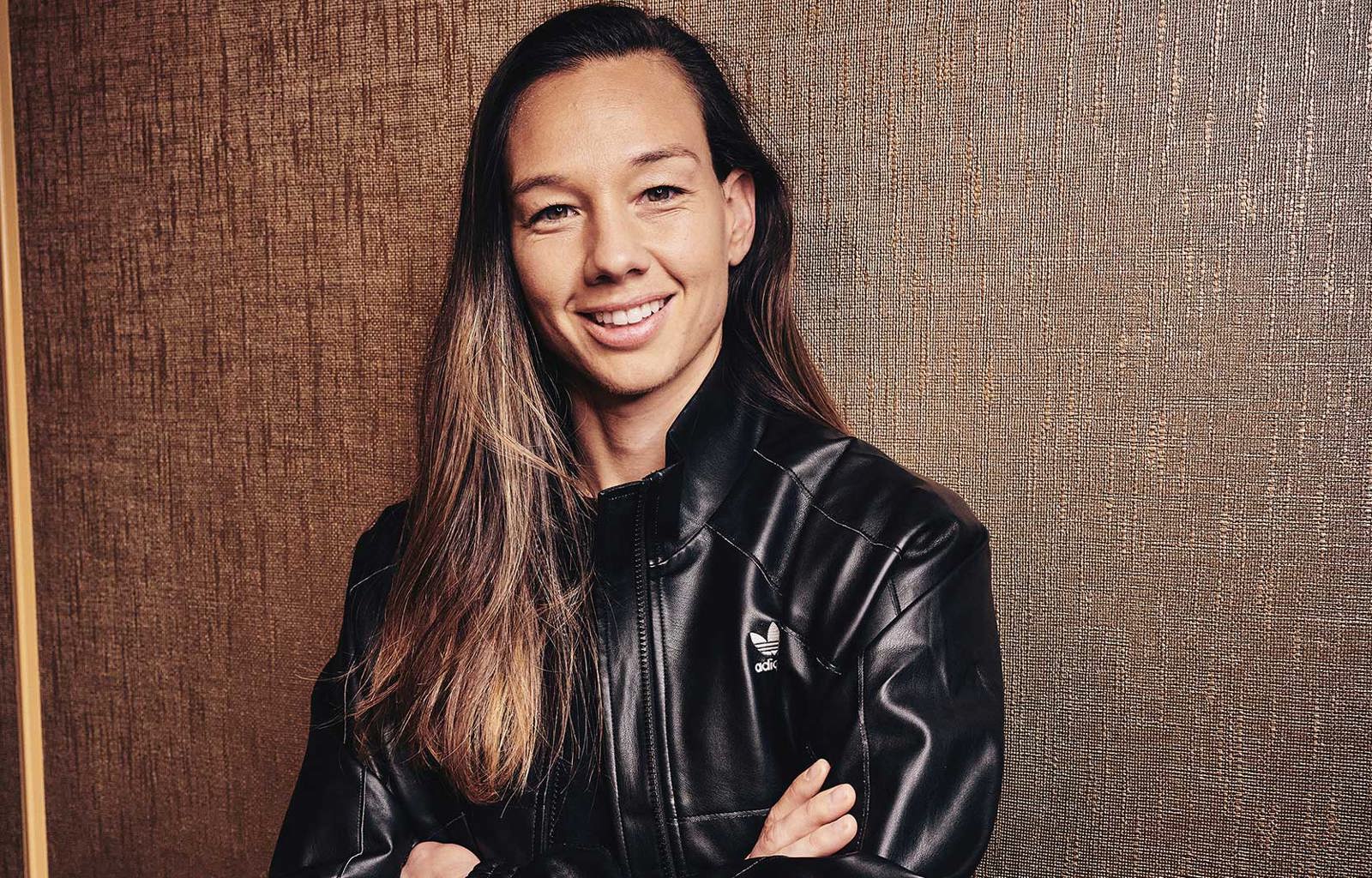 {0} min. reading time
Chile and Lyon goalkeeper Christiane Endler discusses the importance of player unions


Talks collective action on professionalisation of the Women's World Cup


"This union of players from different continents is an important force that can generate change in the future," says Endler

In October 2022, FIFPRO, its member unions and over 150 players from 25 national teams – in what was the largest piece of collective action ever undertaken by women's football players – sent a letter to FIFA President Gianni Infantino calling for:
An equal framework of rules and conditions for the Men's and Women's FIFA World Cups, including equal prize money for senior World Cups
A global guarantee of at least 30 percent of prize money for players who compete in the FIFA Women's World Cup
A binding, global collective agreement between FIFA and the players that enshrines these commitments
Chile and Lyon goalkeeper Christiane Endler was one of the players who signed the letter. The three-time FIFA FIFPRO Women's World 11 winner joined international players around the world calling for improved conditions, prize money and revenue redistribution for the 2023 edition of the global finals.
"One of the great virtues of women's football is that it has managed to unite many players from different countries in the same fight," said Endler, speaking to FIFPRO about the letter. "In the end we are all fighting to improve conditions, to have equal opportunities, so that the sport continues to grow.
"This union of many players from different continents is an important force that can generate change in the future. It's much better than each player doing it separately. This is a great initiative and I had no hesitation in participating in it."
FIFA responded last month by announcing a total package of $152 million for participants of the 2023 FIFA Women's World Cup – three times more than at the previous Women's World Cup four years ago and over 10 times more than the amount offered at the 2015 edition.
The collective action taken by the players, under the banner of FIFPRO and its member unions, was integral in bringing about these positive changes for Women's World Cup participants.
"It's very important to have that help, that support from associations, because often speaking out is a big burden," said Endler, a founding member of Chilean women's player association ANJUFF.
"You have to be concerned about many things apart from fighting for rights to improve conditions and that can often be a burden. It is stressful and having the help of, above all, people who know about the issue and who have legal support and can give you advice and help you, is important. And I think there has been a change also in recent years thanks to these positive associations in women's football."
Overloaded calendar, travel demands
The collective action calling for equal and equitable measures further solidifies the strength of players' voices in speaking up about issues that affect them.
From calling for better conditions to challenging the current overloaded match calendar, Endler believes it's integral for footballers to be heard in those conversations.
"It's important to listen to the voice of the players. The number of games have been increasing year-after-year; I think maybe it's one of the reasons why we have seen so many injuries in the last year," said Endler.
"Unfortunately, a lot of players have suffered injuries and the body has to gradually adapt to these changes. While it's good for women's football to be playing more and the games are becoming more demanding and of a higher level, it's important to listen to the players and hopefully they can get involved in being able to help plan [the match calendar] much better."
A lack of recovery time from travel fatigue and jet lag when flying cross-continent for international duty affects many European-based players such as Endler.
Chile's stopper knows all too well the travel demands of being a South American player based in Europe and reporting for national team duty multiple times over the course of the season. In February, the stopper returned to match action for Olympique Lyonnais just days after arriving back from New Zealand when representing Chile in the Women's World Cup qualifying play-offs.
"Every FIFA date is a bit complicated, especially the return to play at club level. I arrived on a Friday from New Zealand and I had to play on Sunday for the league here in France," said Endler. "It's difficult with the jet lag: the hours of travel, the flights – especially for Latin Americans who have to travel, come back, perform and play well.
"Over the years I have adapted; I am recovering more and more easily, and I don't feel the after-effects of the trip so much. But I always think it's a bit dangerous to have to play so quickly after trips like this, you can suffer any injury and sometimes you are not physically and mentally prepared to play."
World 11 goalkeeper three years running
In February, Endler made history by becoming the first goalkeeper to be voted into the FIFA FIFPRO Women's World 11 three times.
Endler's performances between the sticks helped Olympique Lyonnais to the 2021/22 Division 1 Feminine title and UEFA Women's Champions League – and her fellow professionals voted her into the team of the year for a third time. "I'm happy to receive this award because it's from the players. For me, it's an honour to be nominated and then to win it. I don't think there's a better award than this," she said.
As one of the game's leading goalkeepers, Endler boasts a plethora of knowledge to pass onto young stoppers looking to make their mark. So, what advice would Endler give to the next generation of players coming through?
"Work to fulfil your dreams. Dreams come true. There is a lot of hard work and sacrifice behind it, but the rewards of doing what you like are always immense. Enjoy the journey and don't give up facing the adversities you may encounter."