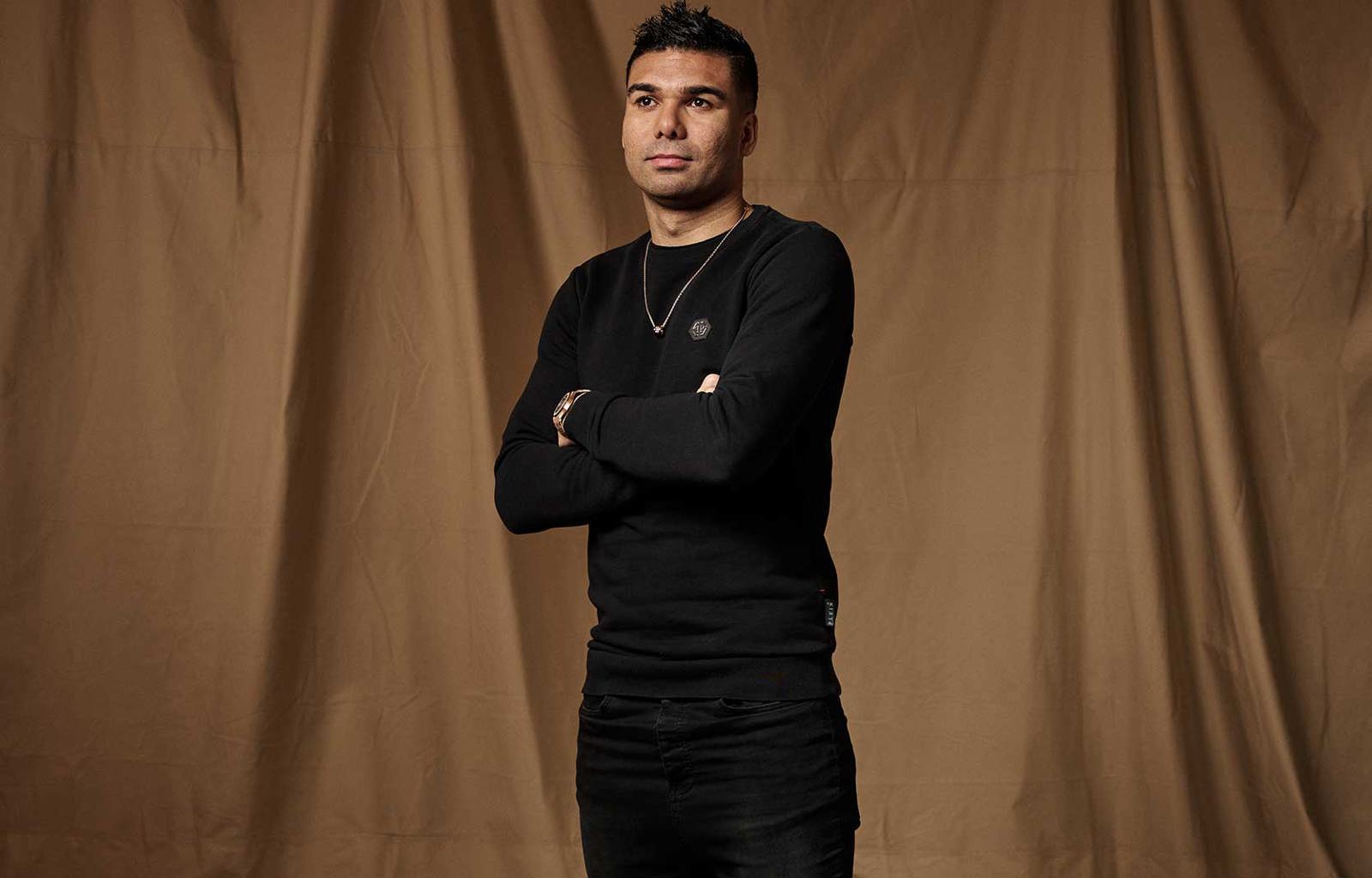 {0} min. reading time
Casemiro was one of the midfielders chosen for the FIFA FIFPRO Men's World 11


First time the Brazilian has made the team of the year


"It's the result of a lot of hard work, a lot of enthusiasm," Casemiro tells FIFPRO
Brazil's Casemiro was one of the players chosen for the 2022 FIFA FIFPRO Men's World 11 at The Best FIFA Football Awards gala in Paris, France on Monday 27 February.
The Manchester United midfielder said he was "very grateful" to have been voted by his peers as one of the players worthy of making the best 11 for the period 8 August 2021 to 18 December 2022 inclusive.
"I am very grateful to be voted into the FIFA FIFPRO World 11. For me, it is an honour to live this moment. It's the result of a lot of hard work, a lot of enthusiasm and, of course, a lot of help from my team-mates," Casemiro, who played for Real Madrid during the 2021/22 season, told FIFPRO.
At 31 years of age, this is the first time that the Brazil international has been selected in the World 11. Joining Casemiro in the midfield is former Real Madrid team-mate Luka Modric.
Both midfielders played crucial roles in helping Los Blancos to La Liga and Champions League titles during the 2021/22 season.
Asked who of his team-mates he would really like to share a pitch with, Casemiro chose to reunite with the Croatian.
"I've had the pleasure of playing with Luka Modric," he said. "I enjoyed playing with him a lot, I had a lot of success with him, so without a doubt whenever I can remember – or even talk about him – it's an honour for me because he's a player who I marked a very important period in my career with." Thanks to the votes of 18,640 footballers from all over the world, the Men's World 11 was made up of three defenders, three midfielders and four forwards as outfield players.
Would it be an easy task for the Brazilian to take control of defensive duties in midfield in an eleven consisting of the likes of Lionel Messi, Kylian Mbappe, Erling Haaland, Karim Benzema, and Kevin de Bruyne among others?
"(Laughs) It would be a special job, wouldn't it? Because in the end, when you play with such quality players, I think they would defend with the ball, wouldn't they?" said Casemiro.
"But it's impossible for me to defend alone. You always have to have help from team-mates. It would be like that in this team too, and it was no different at clubs where I have played. But of course, they are players of extreme quality and players that I would enjoy playing with a lot, especially with the ball."