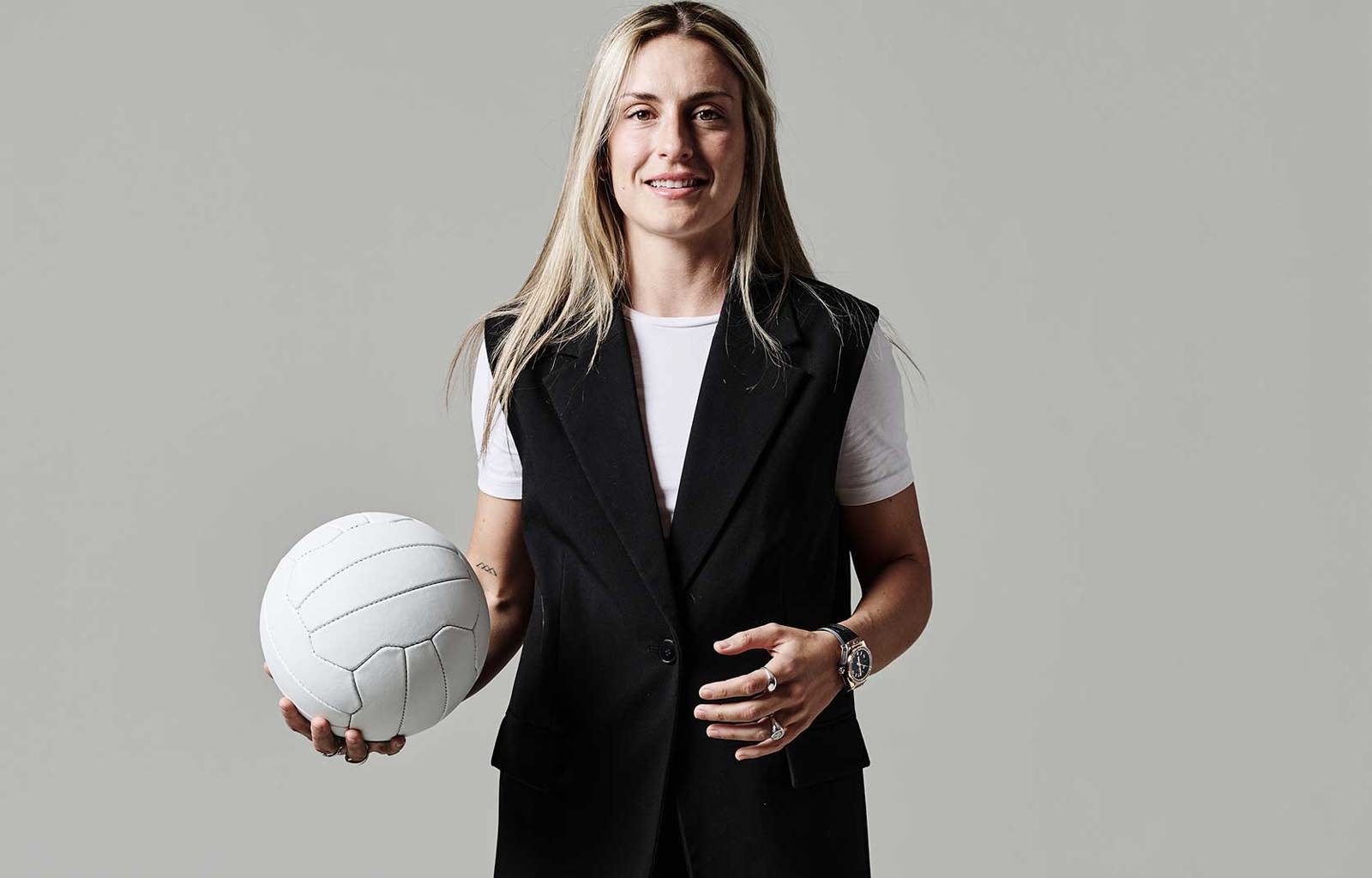 {0} min. reading time
Alexia Putellas made her Barcelona return after suffering ACL injury in July 2022


World 11 winner tells FIFPRO about setback, importance of improving conditions for women's players


"From the experience I've had recently, it's a multi-factorial injury," says Putellas
2022 FIFPRO World 11 winner Alexia Putellas made her long-awaited return to the pitch on Sunday.
The midfielder came off the bench in Barcelona's 3-0 win over Sporting Huelva at the Estadi Johan Cruyff – her first appearance since suffering an ACL injury on the eve of the Women's EURO in July 2022.
"The conclusion that I've drawn from this injury, from the experience that I've had recently, is that it's a multi-factorial injury," Putellas told FIFPRO. "I don't think it's a question of one factor. I don't attribute it to the fact that there is a lack of study. It's an injury that can depend on many things.
"That's why it's so important to improve the conditions for women's players: rest, travel, the surfaces on which they play and, of course, all those studies. It is only relatively recent that women's players have started to become professionals in this sport, and there has hardly been time to carry out these types of studies and learn a little more about the body of women's footballers or women's athletes because it is clear that it's a different body to a man's. I think these are things that need to be improved."
Barcelona have dominated Spain's Liga F to the point where they have lost just one league game in the last four seasons; their last league loss coming against Atletico Madrid on 1 June 2021. They also claimed the league title on Sunday with four games still to go in the season and with 26 wins from 26 matches.
Blaugrana also went unbeaten the whole of the 2019/20 and 2021/22 league seasons. It has raised questions about the gulf between Barça and other Spanish sides at present.
"We have to keep improving everything. In the end, there is a distance between Barça and many other teams – really because Barça created a project and led that situation. I hope that many other clubs can then do the same," said Putellas. "Some 80 or 85 percent of the clubs have a professional structure behind them that have the men's team also in the professional category. Then there are some clubs that don't have that backing and, of course, [they need] help and advice from institutions, government.
"But I think anyone who is coherent will praise what Barça has done. It has believed, it has led, and it is not satisfied with that; it wants to continue increasing that investment and helping the players to really be what we all want to be: just footballers and that we don't have to worry about anything else."
Such is the rise of Barcelona Femeni that in recent years selected games have been moved from their usual setting of the 6,000-capacity Estadi Johan Cruyff to the world-renowned Camp Nou.
In doing so, Barcelona Femeni last year broke a 23-year record attendance for a women's game previously set by the 90,195 figure for the 1999 Women's World Cup final. They then bettered their own record the following month in April 2022 when 91,648 spectators watched the Spanish side face Wolfsburg in a UEFA Women's Champions League semi-final. Barcelona have continued to play selected Women's Champions League games at Camp Nou for the 2022/23 campaign.
"It was unbelievable – it was one of the best days of my life," said Putellas, who scored in the first two games at Camp Nou, when reflecting on the first games played at the fabled venue. "What we experienced was incredible and I hope that it continues to be like this; that it is only the beginning of this idyll of the Camp Nou with our team and the Champions League and with the fans and that we keep on winning."
Team of the Year
Putellas' exploits for Barcelona last season, in which she topped the scoring chart of last season's Women's Champions League, resulted in her being voted into the 2022 FIFA FIFPRO Women's World 11 by her peers. She was joined in a team featuring fellow club team-mates Mapi Leon, Lucy Bronze and Kiera Walsh.
Speaking of the peer vote, Putellas said: "For me this award is very special, being in this 11 surrounded by great players. I thank all the players who believed that I deserved this award." As one of the world's best, Putellas possesses a wealth of experience and knowledge that any young player would be lucky to tap into. So, what piece of advice would she give to the next generation coming through?
"Above all, let yourself go; learn, enjoy yourself; develop as a person, as a player; learn the values that teamwork and football give you and then apply them to life."