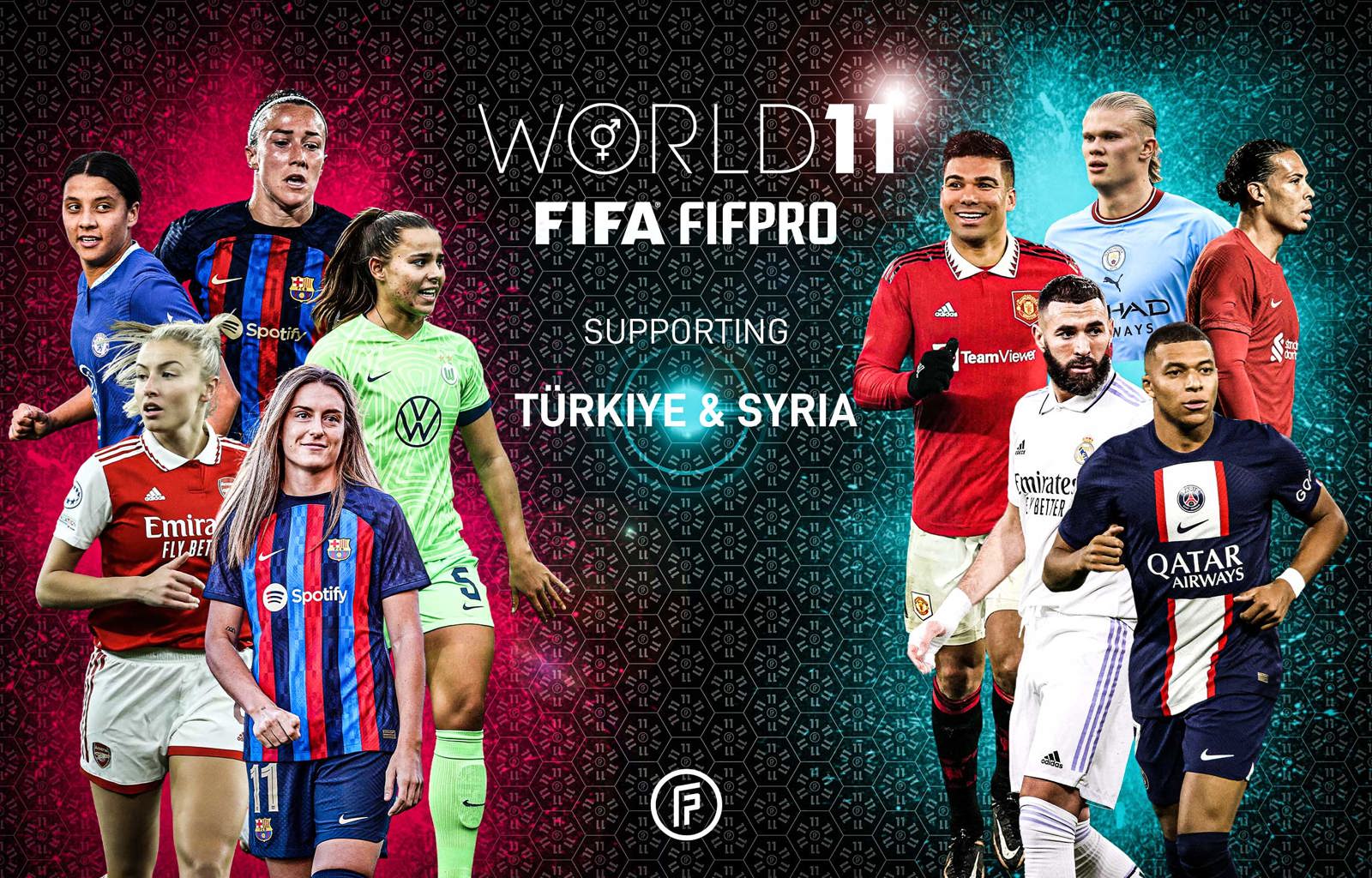 {0} min. reading time
FIFPRO partnered with MatchWornShirt to give fans the chance to bid for signed jerseys from World 11 stars


Funds raised from shirt auctions will help victims of Türkiye and Syria earthquakes


Additional contributions of $15,000 also made by FIFPRO Europe and FIFPRO Africa

Following the earthquakes that struck Türkiye and Syria, which tragically took the lives of nearly 60,000 people, the football community came together to use the power and platform the beautiful game provides to give their support to those affected.
FIFPRO has partnered with global fan engagement platform MatchWornShirt to give football supporters the chance to own an unrivalled collector's item whilst raising funds for those most in need.
Members of the 2022 FIFA FIFPRO World 11, consisting of the best players in the current game as voted for by thousands of professional footballers worldwide, signed club shirts which were made available for auction.
Along with funds raised from the shirt auctions, a further $30,000 was provided to the cause by both FIFPRO Europe and FIFPRO Africa, bringing the total to $59,000.
FIFPRO Europe General Secretary Joachim Walltin said: "When we witnessed the devastating impact of the earthquakes in Türkiye and Syria, we wanted to help and we coordinated a plan for financial support together with our FIFPRO member in Türkiye.
"Our donation, along with that of FIFPRO Africa and funds raised from the shirt auction with MatchWornShirt, means that we are able to show our support, and once more highlight the power of football as a force for good." 
MATCHWORNSHIRT

MatchWornShirt is a global fan engagement platform that specialises in hosting fundraising auctions for the worn and signed shirts of football clubs and players across the globe. Over the past five years, MatchWornShirt has worked with 300+ sporting brands worldwide to help raise more than €11,000,000 for various initiatives and charitable causes.
All shirts come paired with a unique certificate of authenticity to ensure that all items are forever one of a kind.