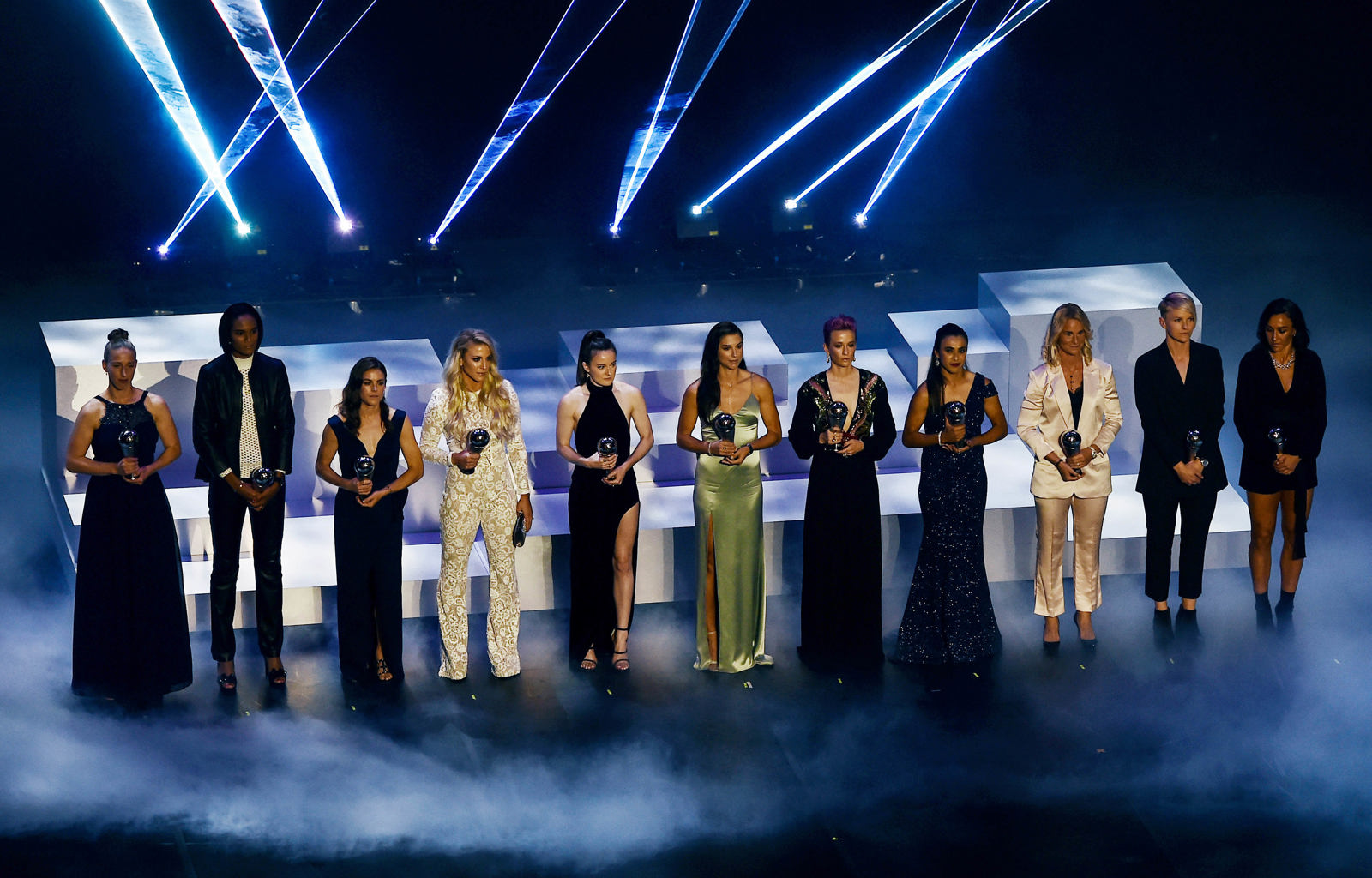 {0} min. reading time
Voting has now opened for 2022 FIFA FIFPRO Women's World 11


The only global player award decided exclusively by footballers


Depicts the 11 most outstanding players in the current game
Voting has now opened for the 2022 FIFA FIFPRO Women's World 11: by the players, for the players.
The World 11 depicts the 11 most outstanding players in the current game – and is the only global player award decided exclusively by footballers, with votes coming in from every continent.
Last year, 3,675 professional women's footballers selected the following World 11 team: How does the voting work?
Each player has a chance to participate and every vote is counted equally.
FIFPRO and affiliated players unions distribute unique links that give players from all professional football clubs access to the digital voting platform.
Footballers pick the three players who, in their opinion, were the most outstanding in the 2021-2022 season in each of the following positions: goalkeepers, defenders, midfielders and forwards.
The goalkeeper, three defenders, three midfielders and three forwards with the most votes in their position make it into the FIFA FIFPRO Women's World 11.
The other spot is assigned to the outfield player with the next highest number of votes.
The players are free to choose any of their peers. The voting tool contains a guidance list with approximately 250 names, but players are also allowed to add other names if they are not mentioned on that list.
The deadline for players casting their vote in the FIFA FIFPRO Women's World 11 is 16 September 2022.
What happens next?
In the build-up to the World 11 unveil, FIFA and FIFPRO release a 23-person squad list showing the players who have received the most votes.
Each squad consists of the three goalkeepers, six defenders, six midfielders and six forwards with the most votes. To complete the elite selection, the two remaining outfield players with the most votes are also added.
The 11 players within that 23-person squad who receive the most votes in their position are then selected in the FIFA FIFPRO Women's 11 and officially presented at The Best FIFA Football Awards.