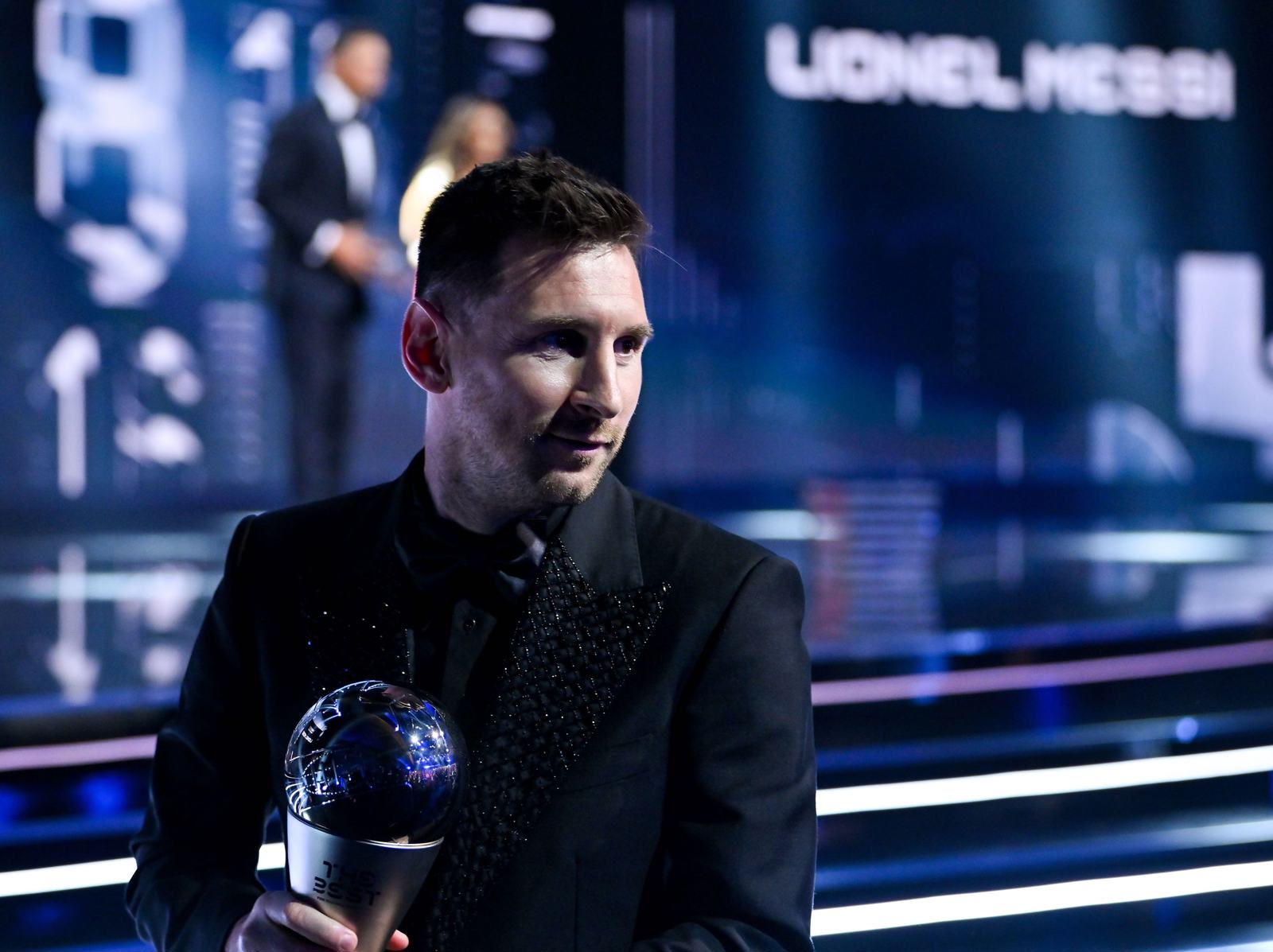 {0} min. reading time
The Best FIFA Football Awards saw Lionel Messi break the record for appearances in the FIFA FIFPRO Men's World 11


Lionel Scaloni and Emiliano Martinez discuss his long sustained presence at the highest level of football


"He's a much more complete player now," says Argentina coach
Lionel Messi had a dream night in Paris a week ago. He was acclaimed once again as the best footballer in the world and set a record that is easy to write but at the limit of human performance to achieve: for the 16th time in his career he was included in the FIFA FIFPRO Men's World 11.
To put the magnitude of the event into perspective: the players, his fellow professionals, have chosen him every year for 16 years as a member of the best eleven in world football. No-one else in history has ever managed it. Another colossus, Cristiano Ronaldo, remains on 15, at least for now.
"It's passion. He's passionate about football, and only those who are passionate can produce this kind of thing over such a long period." said Lionel Scaloni, Argentina's coach and another big winner of the night in Paris, when FIFPRO asked him about the reasons for such longevity at the top.
"He lives by and for football. You can see it in the way he looks after himself, the way he trains, the way he behaves. His physical condition depends a lot on how he is, and the fact is that seeing him at his age performing at that level and always playing the whole match is something that only a person who's passionate about this sport can do."
The world champion manager's analysis includes an in-depth look at Messi as he is now, at 35 and with the weight of 19 seasons as a professional footballer behind him.
"Like everyone, as you get older you think more, and he is a much more complete player now. Maybe he can't get past four or five [opposing players] the way he used to years ago, but now he does it in a different way, he makes the team play much more. In the national side, particularly, he gives us an enormous amount, we get him to complement his team-mates very well and we know how he is at his best."
"I definitely think that as the years pass he's becoming an even better player, because he understands the game much more. He's not only the best in terms of technique and other things, but he also understands the match better than anyone."
Top appearances in the FIFA FIFPRO Men's World 11
Lionel Messi, Argentina: 16
Cristiano Ronaldo, Portugal: 15
Sergio Ramos, Spain: 11
Andres Iniesta, Spain: 9
Emiliano Martinez, on the other hand, chose to use fewer words to explain the (almost) impossible: "In my whole life, without a doubt [he's the best footballer I've seen]." The Argentina goalkeeper, also a world champion, was one of the 26 players shortlisted for the FIFA FIFPRO Men's World 11.
Messi and the World Cup Qatar 2022
Messi's brilliant performance in the World Cup in Qatar was crucial to remaining for another year in the World 11, from which he has not been missing since he was first chosen in 2007.
"Like me, he must be proud of how he fought to win something with the national team. Winning three titles in two years with Argentina is no mean feat. It's a dream that he'd been fighting for since the beginning of his career. And he had to wait a long time for it! There are lads who made their debut in the national team like Enzo Fernandez and became world champions after six internationals. Leo had played something like 150 matches [editor's note: exactly 165 before the beginning of Qatar 2022] and hadn't been able to win the World Cup."
In the Round of 16 against Australia, Scaloni could see that they were going to get what they needed from Messi. "He did some incredible things when the match was pretty well deadlocked. I think that was when we realised he was up for it, he felt good and the team was going to follow him."