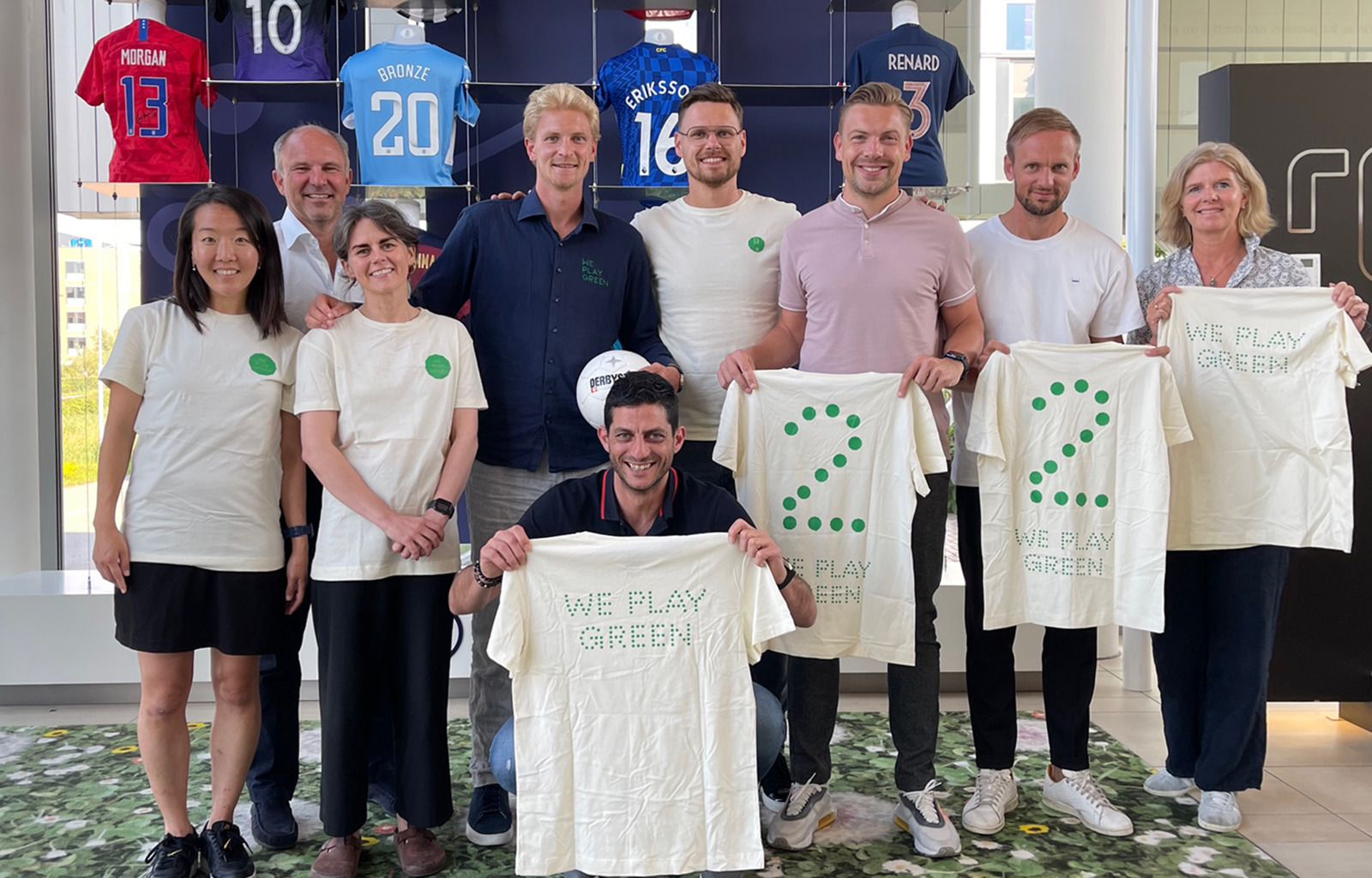 {0} min. reading time
2021 FIFPRO Merit Awards winner Morten Thorsby visited FIFPRO House


Norway international met to discuss the future of his foundation We Play Green


Midfielder is committed to building a more sustainable world for future generations
2021 FIFPRO Merit Awards winner Morten Thorsby has made it his mission to help build a more sustainable world for future generations.
On Tuesday the Norway midfielder visited FIFPRO House, along with six-time Netherlands international Siem de Jong, to give an update on the direction of his foundation We Play Green and how other players can help support the initiative.
With his foundation We Play Green, Thorsby is trying to make people aware of how they can contribute to making the environment more sustainable.
FIFPRO continues to be inspired by players such as Thorsby, who take it upon themselves to drive forward positive change. FIFPRO is committed to supporting such players on their personal journeys.
The Sampdoria midfielder believes that with the help of other players, he can reach 3.5 billion people in order to minimise the effects of climate change and global warming.
Thorsby was awarded the 2021 Player Activism award in November for his work in raising awareness of the issue. Besides the award, Thorsby received USD$ 10,000 to help finance his activities.
"I am very happy of course winning this prize," Thorsby said in 2021. "It makes me really motivated and inspired to continue my work for We Play Green, to make sure the planet will live on and will be in good shape for our children and our grandchildren."