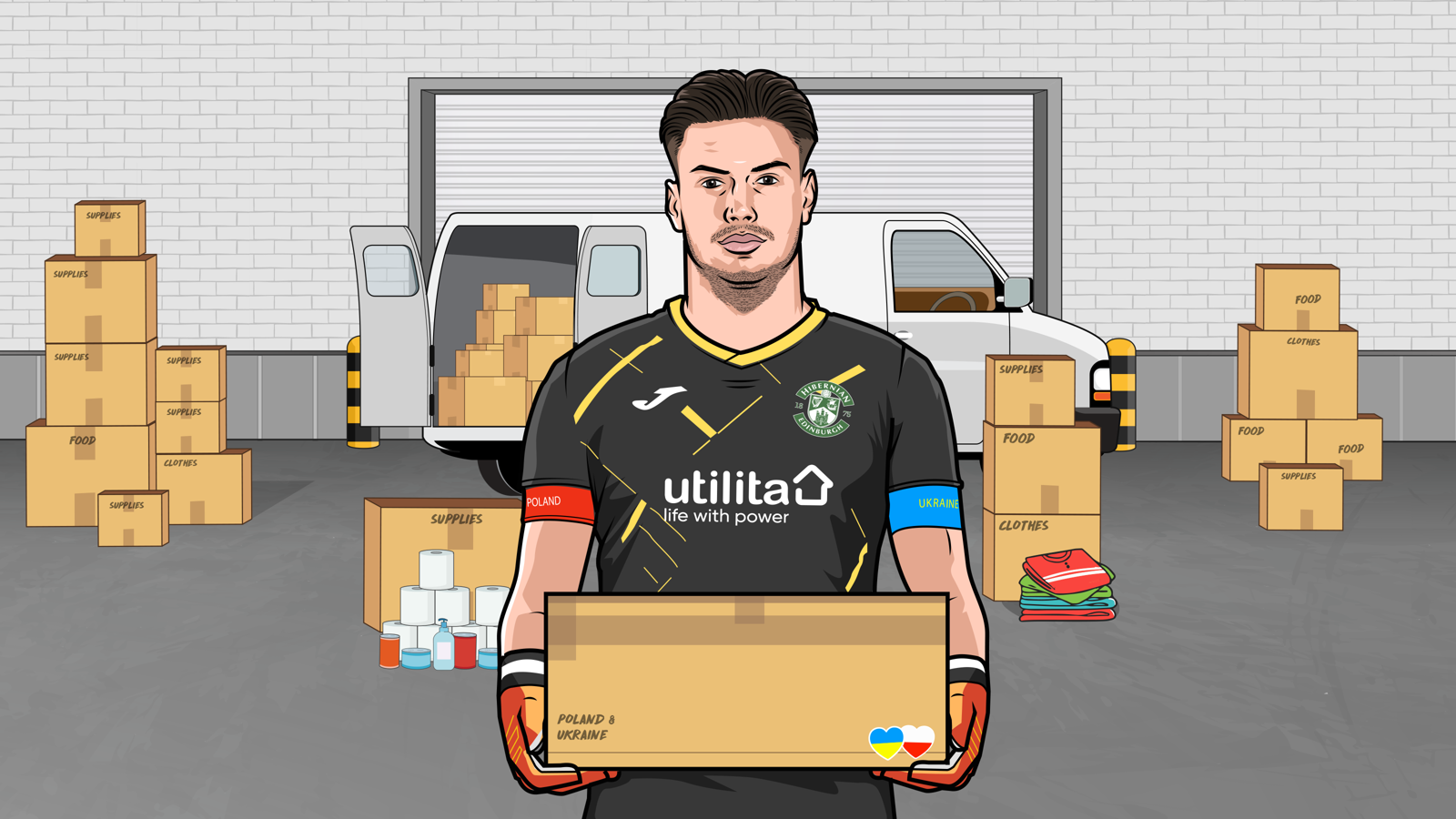 {0} min. reading time
Kevin Dabrowski has been helping AUGB Edinburgh with their efforts in providing relief for the people of Ukraine
The Hibernian F.C. keeper feels a particular affinity to the cause, due to the geographical proximity of the war to his home country of Poland
The 23-year-old urges players to lead by example in their efforts to support Ukraine
"When war broke out in Ukraine it was a big shock for me as it was, literally, so close to home. Poland shares a border with Ukraine, and the people that live on the other side are our neighbours, our colleagues, and our friends. This proximity also comes with the very real physical concern of – what if a missile is dropped off course? What if my own loved ones in Poland are caught in the crossfires?
I've spoken to my friends back home, and some of them have had to say goodbye to their Ukrainian colleagues, who have quit their jobs in Poland so they can return to their home country and fight. It's devastating; they're completely untrained in combat, and there's no way of knowing when or if they're going to see them again. Everyone is doing everything that they possibly can to help, and despite being relatively far away – I had to do my bit too.
I've been in Scotland for about five years now, and I thoroughly consider it my second home, so I was delighted to find out that there were so many people here just as determined to help as I was. I realised that you don't need to have a connection to Ukraine to feel the unjustness of this war, it's just humanity, and I was very honoured to help the people in Scotland in their efforts to send relief.
If anyone is thinking about doing their part, then I urge you just to reach out and get involved. I spoke to my club, Hibs, and mentioned that I wanted to help in some way and they immediately put me in touch with AUGB Edinburgh, a Ukrainian Community Centre. There are so many amazing charities that have set up the infrastructure to help – they just need the donations to make it happen. Whether you want to donate physical goods such as food, clothes, and medical supplies – or simply your time and effort. When I showed up to help at the warehouse I just became part of the community, it didn't matter that I was a footballer, or Polish or anything else – I was there to carry boxes.
To witness war in the 21st century, when we should be focusing on peace, and love, and doing right by others can be so disheartening. However, seeing people pull together and work for people just because it's the right thing to do – it's an amazing thing to witness. It reminds you that there's good in the world, that people can accomplish great things in dark times, and it rekindles your hope in humanity. Now that I know how I can get involved, it won't be the last time, and I encourage anyone else thinking about it to do the same.
"As players we set an example to our community and we should use this influence to spread some good in the world"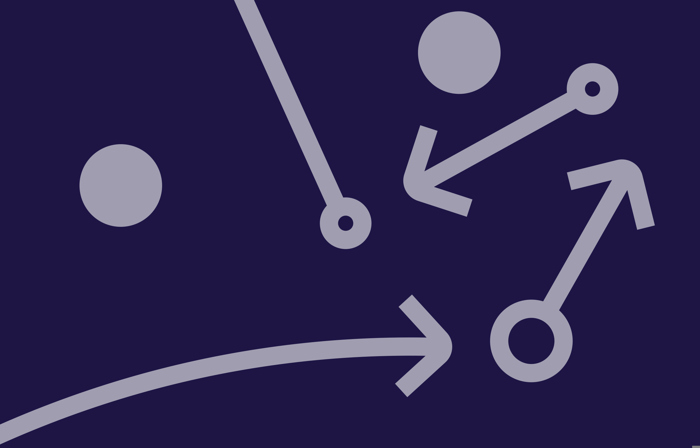 Billions of people watch football all over the world, and I'm a firm believer that the love and passion of the game has the power to unite us. As players we set an example to our community and we should use this influence to spread some good in the world, and it goes so much further than physically loading up the vans. We have the platform to encourage our fans to donate what they can, organise our clubs to auction signed shirts for funds, or even utilise our social media to raise awareness.
If there are kids out there who look up to me because I am playing for Hibs, I want them to strive not just to be a goalkeeper – but also a good person. I want to inspire them to join their community in helping those that are less fortunate.
I simply can't imagine what the people in Ukraine are going through, I have so much respect for the strength and determination of those who have had to physically fight against this cruelty, and I wish that they did not have to do so. It's been a terrible couple of months for Ukraine, but they have remained strong, and kept fighting for the light at the end of the tunnel. The rest of us might not have the power to stop this war, but by joining together in our efforts to support the people affected by it, we are putting more good out into a world that desperately needs it."


In our series #CommunityChampion, we highlight a professional footballer's activities to help impact the lives of other people in his or her community. Every two weeks, we put the spotlight on another player.
Since 2008, FIFPRO has honoured professional footballers who made a great contribution to a charity through the Merit Award.