A new FIFPRO report shows a lack of competitive matches and uneven scheduling are affecting most professional women's footballers, and limiting the potential development of the women's game. A sample of leading players participated in an average of fewer than 30 matches last season.
The FIFPRO Player Workload Monitoring report (2021, women's football), in collaboration with KPMG Football Benchmark, covers the last three seasons and is based on a sample of 85 players including Christiane Endler, Alexia Putellas, Crystal Dunn and Sam Kerr.
In the 2020-21 season, the players in the sample took part in an average of 29 matches in all competitions – including national-team games and friendlies – and just 22 matches during the 2019-20 season, which was interrupted by the Covid-19 pandemic.
While the overall match calendar is relatively sparse, it can also be sporadic with long quiet periods followed by unusually high numbers of games in a short timeframe. For example, Dunn played 10 games in 57 days following a period when she had no matches in four months. The report calls for a more coordinated approach in order to establish better scheduling for players.
The report also found that 26 per cent of competitive minutes for players in the sample came from national team games, revealing contributing factors such as the lack of international club tournaments and the comparatively small size of many professional domestic leagues.
For example, in the U.S.'s National Women's Soccer League (NWSL) there were for the analysed period 10 teams compared to 27 men's teams in Major League Soccer (MLS). In England's Women's Super League there are 12 teams compared to 20 men's teams in the Premier League.
Competition design and reform could be applied to more national and international club competitions in order to bring more opportunity and stability for players, the report says.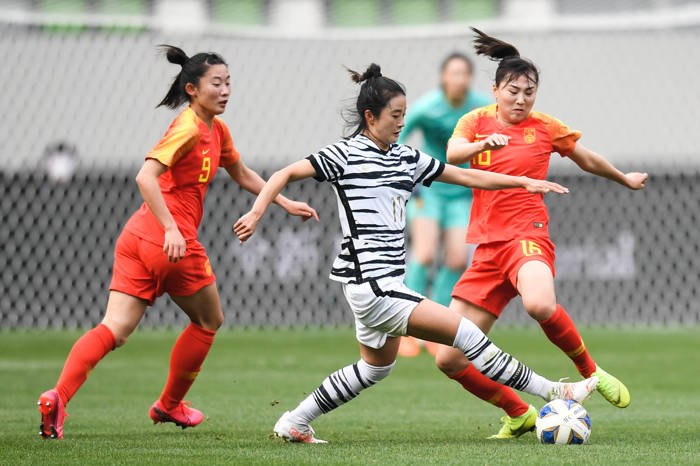 In the Concacaf region, where there are no regularly organized international club competitions at the moment, six players of our sample participated in more matches for their national team than their clubs. Meanwhile, U.S. national team members Christen Press, Julie Ertz and Dunn played one-third or more of their games in non-competitive games (friendlies).
However, there are signs of growth in club competitions, the report says, citing amongst others the success of an expanded UEFA Women's Champions League, and the creation of Women's Champions League competitions in both the CAF and the AFC regions.
In national team football, the report notes, confederation competitions are also increasing in size, although UEFA is the only confederation with a long-standing separation of World Cup qualifying from their continental championship.
Outside Europe, national team players face "disjoined and often precarious" qualifying because of uneven scheduling and non-elite conditions.
As the women's game continues to grow, elite standards are required to protect and promote the health and performance of players, the report says. These should include the application of women's football-specific sports science and medical conditions to safeguard players and improve performance, as well as business-class travel to support the physiological needs of players and to mitigate the effects of long distance travel over multiple time zones.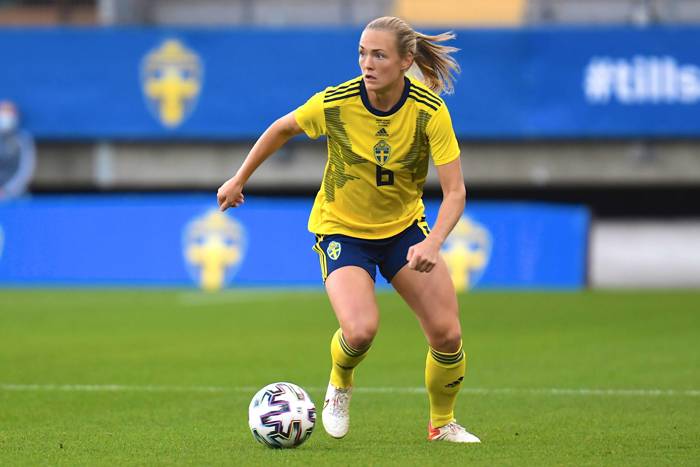 Players in the sample travelled on average 46,384 kilometres in the 2018-19 season. Even with the interruption caused by the pandemic, Chile's Endler travelled almost 250,000 kilometres over the last three seasons – the equivalent of 14 days in transit and six voyages around the Equator. Meanwhile, Rachel Corsie of Scotland covered 223,000 kilometres in representing her national team and clubs on three continents.
In an expert opinion piece for the report, Chelsea's Dr. Sean Carmody writes that more detailed monitoring of player workload is "critical" to the health and wellbeing of players and can contribute to a higher-quality spectacle on the pitch.
Dr. Carmody also notes the pressures of social media and short-term contracts as potentially having a negative impact on the careers of players.
Sarah Gregorius, FIFPRO's Director of Policy & Strategy for Women's Football, said the report is a valuable baseline to map the future of the women's game. "We are witnessing the growth of the women's football industry and want the game to progress as sustainably as possible. This outcome will be best achieved through evidence-based planning, which is focused on workload principles that put players at the heart of the game's development."
Jonas Baer-Hoffmann, FIFPRO General Secretary, said: "The health and wellbeing of players should always be a priority for professional football and at the centre of coordination and collaboration between competition organisers and regulators. FIFPRO will use the key data and findings in this report to promote and negotiate innovative and tailor-made developments to protect players, support their performance and maximise the growth of the women's game."