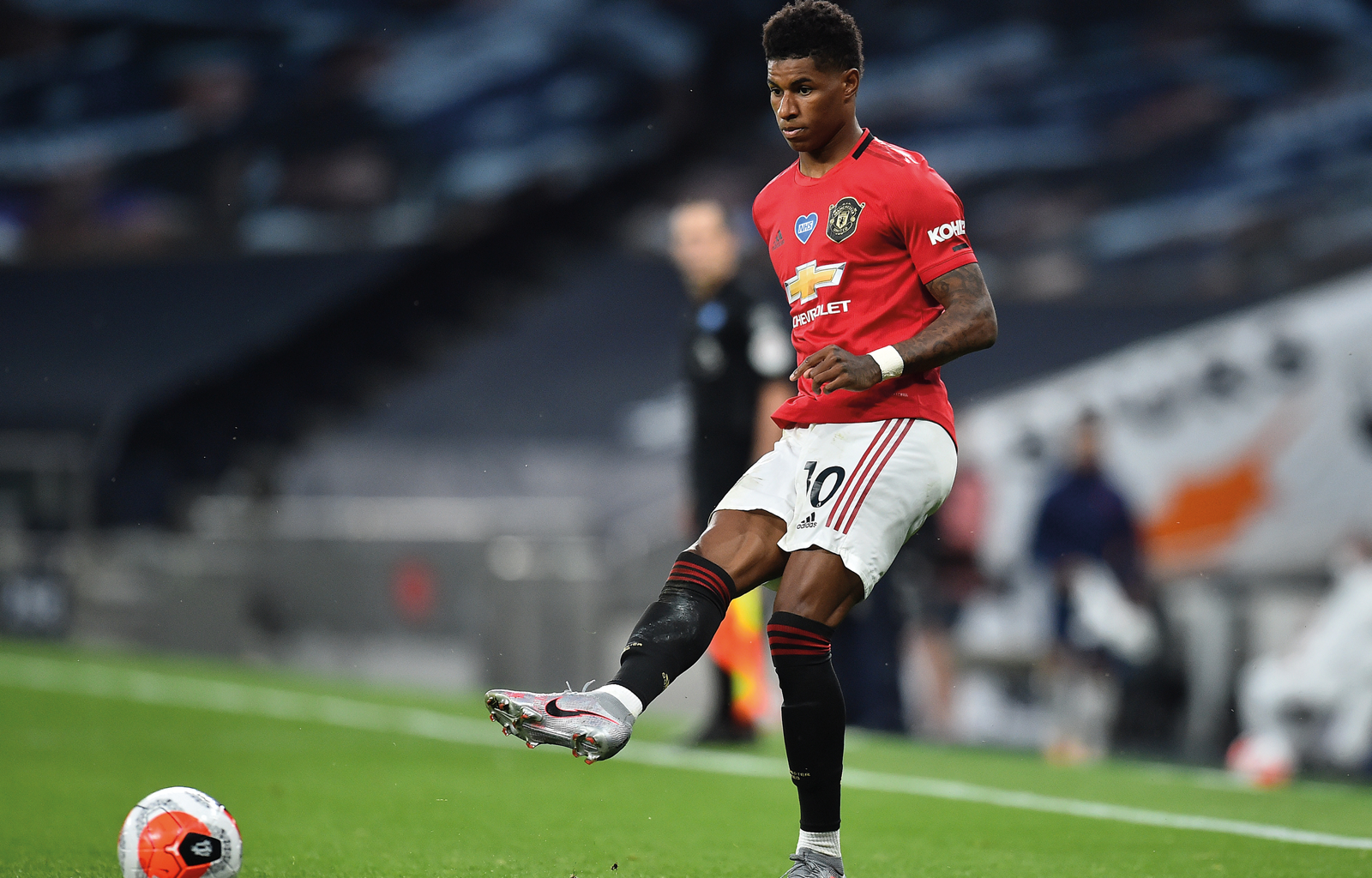 FIFPRO's Playing Our Part report highlights the charitable work and social activism by professional footballers in their communities during the covid-19 pandemic, and exposes the harsh realities for those on lower wages who themselves face uncertain futures.
Drawing upon his personal experience growing up in Manchester, Marcus Rashford successfully led a campaign to persuade the U.K. government to extend a free school meals scheme, benefiting 1.3 million children whose families are struggling with low incomes.
"Can we not all agree that no child should be going to bed hungry?"

— by Marcus Rashford, Manchester United player
When Keita Baldé learned 200 Senegalese workers were stranded in Spain having lost their jobs due to the pandemic, the Senegal national team player paid for 80 hotel beds and arranged further accommodation for 120 more people.
In Japan, five second-division footballers banded together to donate medical supplies to regional health authorities helping fight the spread of the disease.
In Morocco, former national team player Abderrazak Hamdallah pledged to financially take care of 1,000 families most affected by the coronavirus.
In an initiative led by Swedish goalkeeper Hedvig Lindhal, leading women players raised more than 20,000 EUR by auctioning competition-worn jerseys online.
Germany teammates Joshua Kimmich and Leon Goretzka not only contributed to Bayern Munich's Champions League success this year. Off the pitch, the pair founded WeKickCorona to support charitable associations and social institutions assisting those most in need during the pandemic.
With the help of teammates, the initiative raised more than 5 million EUR for causes including blood donation services, food banks, new medical equipment in hospitals and support for the homeless.
When the pandemic hit, many players in lower leagues and smaller football markets were left in need of help themselves: 45% of male professional footballers are paid less than 1,000 USD a month. In the women's game, more than half of professionals earn less than 600 USD a month.
With football suspended in Colombia, more than 100 women players were left without a salary or social security; the national player association ACOLFUTPRO organised delivery of food and wat
In Botswana, professionals went months without receiving salaries and faced eviction from their houses. Their own player union stepped in to provide support, including food hampers, to the hardest hit players.
The pandemic left many professionals isolated, facing uncertain futures and even the prospect of unemployment.
The Professional Footballers' Association Australia organised career, education and football fitness advice for all its members. The union provided further mental health support, including paying for appointments with counsellors for players.
In several more countries, professionals at the top of the football pyramid lent a welcome hand to their harder-hit colleagues below.
In Ireland, a group of senior international players banded together to contribute to an emergency fund of 30,000 EUR, set up to help fellow professionals in the country when the domestic league was suspended.
In the Netherlands, players agreed to reductions in salaries to help clubs survive the crisis. As not all players found themselves in a position to afford this, however, the guiding principle went: the strongest should carry the heaviest load. The higher a player's salary, the greater their reduction, with exemptions for the lowest earners.
Every footballer has the right to make her or his own decisions in response to the coronavirus's effect on football. But our report shows that footballers can say: we are #PlayingOurPart.